Check Out Milo, The Hands Free Action Communicator On Kickstarter
Gungho Cowboy
21 Oct 2020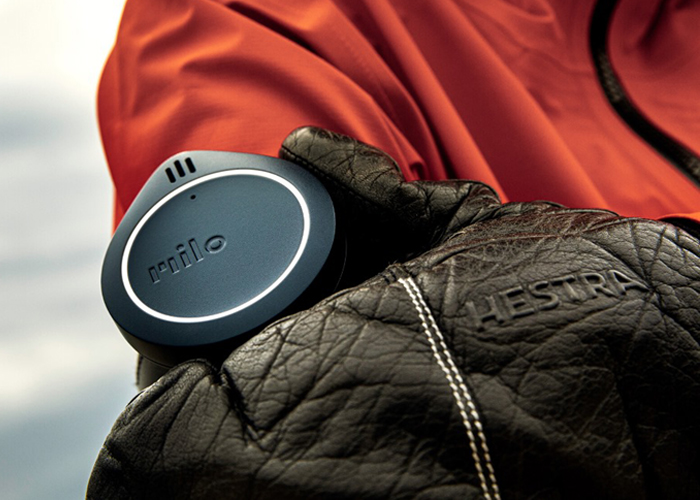 Whilst many of us emphasise a lot of effective communications during airsoft and milsim games, the investment on comms is below other gear with more airsoft players preferring action cameras rather than radios that can help them coordinate movements that can help them win in the game.
We don't know the reason why, perhaps our readers can tell us why many do not bring radios to the field. If one reason is that you need a hands-free communications system that does not require Wifi, Mobile Data Signal, or poor signal with walkie-talkies, then you might want to check this project on Kickstarter --- Milo, The Action Communicator.
The device looks simple enough to operate as there are not a lot of buttons and knobs to use. Milo is a hands free device that use its own MiloNet Protocol which operates over the sub-gigahertz and 2.4-GHz ISM bands using Mesh network to communicate with other devices in the network the range is extended:
At the core of Milo is the MiloNet protocol. It provides proactive routing to quickly adapt the network topology to moving Milo nodes and changing conditions, tolerance to high packet loss and quick convergence to correct routing.

The range between any two Milos is 600 meters / 2000 ft for multi-way voice, and this is extended by the MiloNet mesh network when your group spreads out. We have a long-range mode currently in development and in our testing we exceed > 1 mile (1.6 km). Milo will constantly improve: we'll release new features with regular software updates.
It is waterproof with an IP67 rating which means it can withstand down to 1 metre of water for 30 minutes. It is also UV fading resistant so the colour scheme will not fade.
As for secure communications, the inventors promise that communications are encrypted and only those within your MiloNet can hear and communicate with each other with nothing tracked or recorded.
---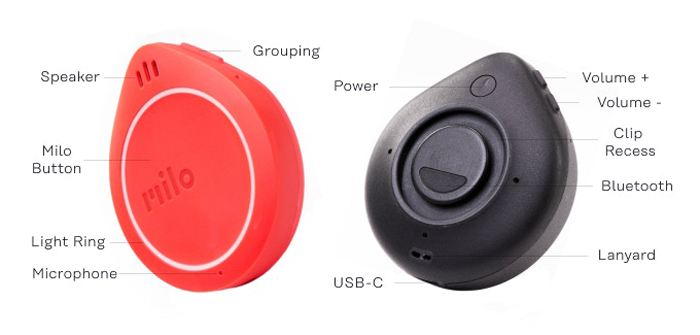 ---
If you need a PTT button, the device actually has one. Even with speakers, you can connect a Bluetooth or wired headset so you can keep communications even more secure and you can also mute the device if need be.  To create a Milo Network, the devices are held close together and a button is pushed with a confirmation sound that they are now connected to the network. Notifications are sent to members of the network when one member goes out of range or rejoins the network.
---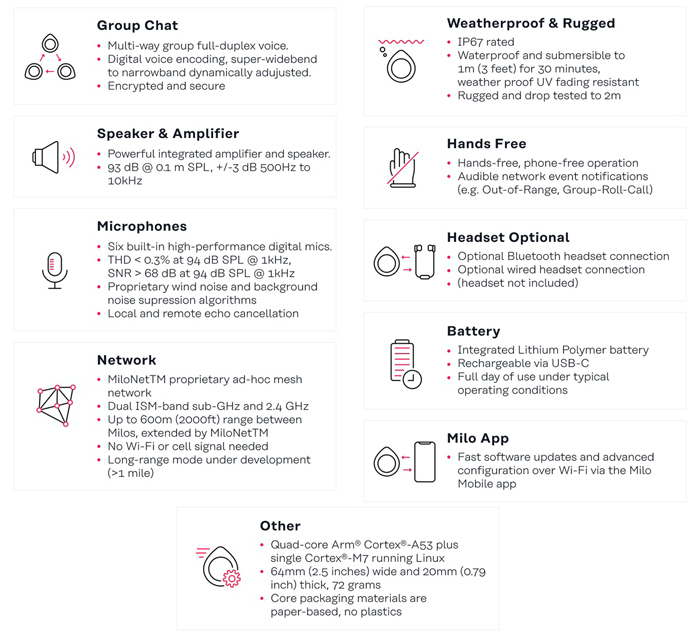 ---
A Single Milo device costs US$169.00 on Kickstarter with the price going up to US$249.00 when it goes into full retail. The price goes down if you get them in packages. It will be more economical when an airsoft team avails of package options.
The Kickstarter campaign has already achieved its funding objectives with a lot of time remaining before it ends. This also means that that the possibility of the device being delivered to its backers is also high.
---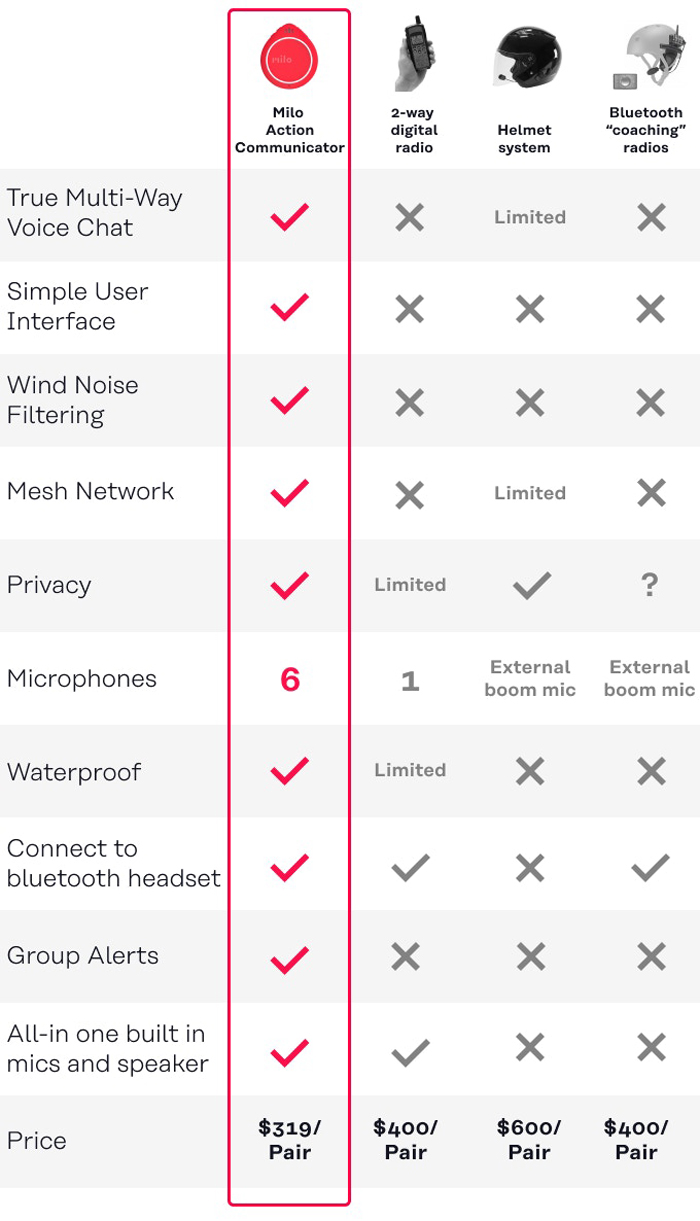 ---
Does the Milo meet your airsoft team's comms needs or even for the staff of an airsoft event? It does look to be a promising communications device that is easy to use. The only issue we have with it is how to change to a "channel" if you need to talk to someone separately from the network which is the advantage of radio and smartphone mobile messaging systems.