Chad Stahelski To Direct Michael B. Jordan In "Rainbow Six" Movie
Logan
27 Jan 2023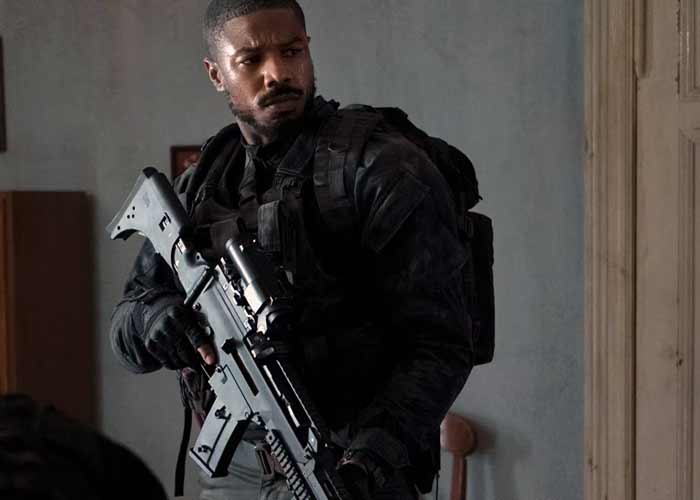 If the name Chad Stahelski doesn't ring a bell to you, perhaps "John Wick" may quickly help clear things up. Yes, according to the Hollywood Reporter the director of the John Wick Saga will be helming the "Rainbow" Six movie starring Michael B. Jordan, who played the role of John Clark in the recent "Without Remorse" streamed on Amazon Prime Video.
For many airsoft players, their encounter with Rainbow Six is the video game series developed by Ubisoft with Red Storm Entertainment in the later 1990s and is a very much acclaimed video game with its present form is the highly successful online multiplayer game, "Rainbow Six Siege" and "Rainbow Six Extraction" that came out last year. For older airsoft players, "Rainbow Six" is the best-selling novel by the late Tom Clancy about his most famous fictional character after Jack Ryan, John Clark, a former Navy SEAL who became Ryan's bodyguard in the CIA. "Rainbow Six" is the second novel in which John Clark is the central character, the first one was "Without Remorse" the origin story of John Clark, whose real name is John Kelley.
When Jack Ryan became the President of the United States, John Clark became the director of the international counterterrorist unit called Rainbow Six mainly comprised of operators selected from NATO members.
"Without Remorse" as an Amazon Prime Video Project is different from the novel as written by Tom Clancy as the film is set in more contemporary settings as compared to the novel which had the Vietnam War and growing drug menace as background. If the "Rainbow Six" movie takes it from where the "Without Remorse" movie left, it is probably safe to expect that it may have a different plot from the novel. Michael B. Jordan explains to IGN in the video below:
With Chad Stahelski, many would expect it to be high octane action just like the John Wicks series though this is more of firefights rather than non-stop gun fu. Michael B. Jordan will co-direct the movie.
Not much yet has been revealed about the production of the movie, including supporting characters and target production and release dates with some speculating it to be sometime in 2024. But for fans of Tom Clancy's novels and video games based on his books produced by Ubisoft, they have something to look forward to watch on the big screen.