The British Royal Marines Are Testing A New Helmet Camera System
Gungho Cowboy
18 Jun 2020
The Royal Marines are trialing a new helmet camera that will allow them to share realtime information and enable them to make proper tactical decisions even in harsh environments that will strain their electronic equipment and be able to use new technology to transmit such information whereas before it was not possible due to the absence of Wifi and bluetooth connections.
The helmet camera is part of the Future Commando Force concept, and it is based on a camera on a general purpose camera design that has been hardened and weatherproofed. It can also link up to a network system so that information transmitted via the helmet camera can be quickly analysed and decisions can be made fast. The feed can be viewed by Marines on the grown, other Marines with smart devices that can be used to view the feed, and by other authorized personnel offsite.
Both the helmet camera and network system are developed by MarWorks, the Royal Navy's information warfare technology accelerator. They are specialists in delivering architectures to support data flow and tactical feeds over secure, agile communications by working with the user community so they can conduct rapid development and provide the Royal Navy cutting-edge solutions.
In a press release by the Royal Navy, Dave McInerney, MarWorks programme manager, said: "This sort of challenge is exactly why technology accelerators such as MarWorks were established. We take a problem from the user community, try and find an affordable technical solution, if it is off-the-shelf then great but when it's not quite there we are able to work with industry, big and small, to develop a solution that meets the users' need."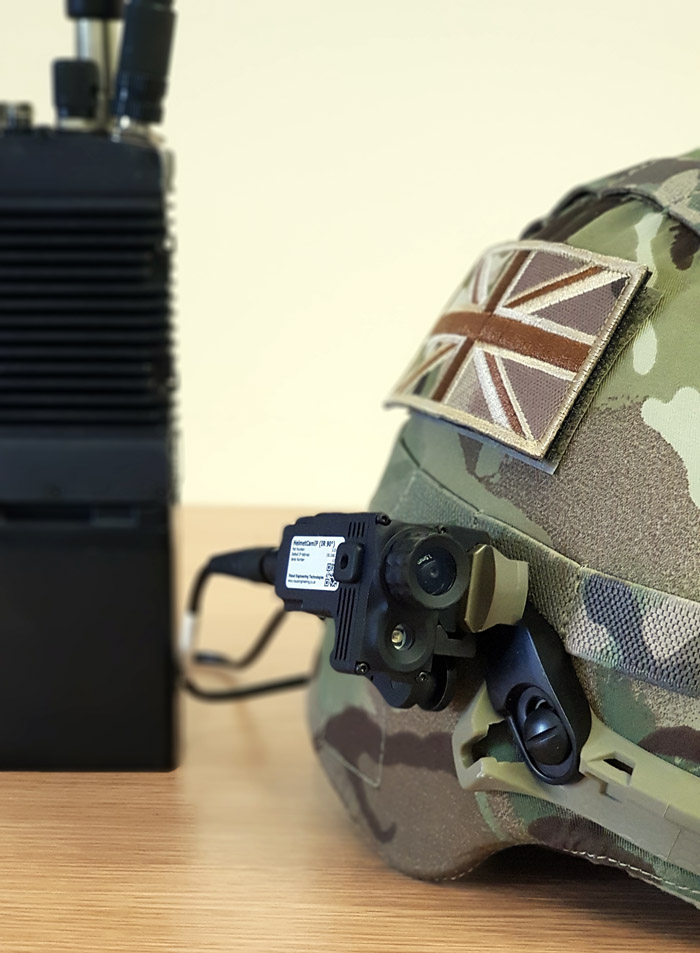 For this helmet camera, MarWorks worked closely with Visual Engineering to meet the requirements of the Royal Marines.  In the absence of Wifi or Bluetooth connectivity in their operating environments, the Royal Marines are able to connect the helmet camera by riding on the mobile network radios that MarWorks recently procured and are trialling with 40 Commando and Advanced Force Operations.
The press release did not contain information when the helmet camera system trial will end and when it will be issued to Royal Marines for actual missions.
Photos by the Royal Navy (Image Crown Copyright 2020)