Blackwater Firearms Unveil The Sentry 12 Tactical Shotgun
Gungho Cowboy
01 Oct 2020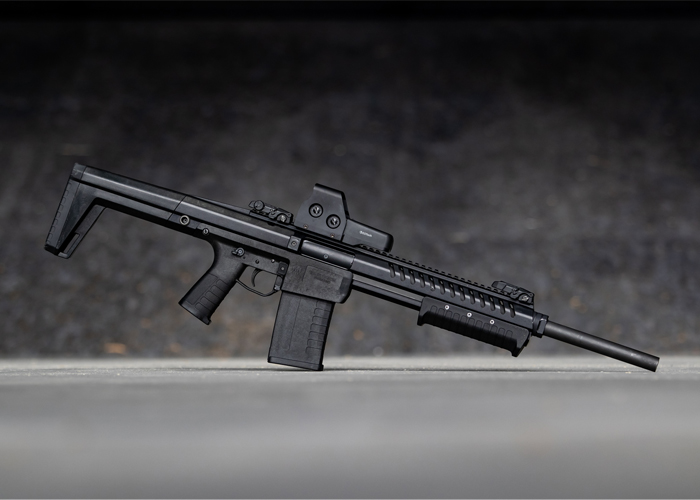 We encounter the name Blackwater again which for those have been into airsoft since the start of the new millennium is about the PMC that has brought notoriety on itself for the Nisour Square Massacre in 2007 in which 17 Iraqi civilians were killed and 20 injured. It was also said to be the world's most powerful mercenary army during its height, but with all the controversies surrounding the company and its founder Erik Prince, the company went through transformation such having renamed itself from Xe then to Academi.
Over the years, the Blackwater name still remained but was devoted more to the development and ammunition and now into firearms by investing in Iron Horse firearms which is known for the AR-style Iron Horse SPR and DMR rifles than come with the "Thumb Fire Technology" which the company explains to be as "The operator can break shots on an AR-style rifle, using the more dexterous and inline digit, the thumb. The thumb press is more forgiving to trigger press errors and group sizes have been consistently reduced by an average of 26%."
Now, they released their first shotgun the Sentry 12 Tactical Shotgun. With AR-style ergonomics, as it borrows design cues from the commonly known AR-15s manual of arms, the Sentry 12 should be an easier to operate shotgun for AR owners.
The Sentry 12 is a pump-action magazine 12-guage shotgun that is lightweight. What is also touted as a major selling point for the shotgun is that it is easy to strip down:
"With the removal of a single pin and just a few seconds, the Sentry-12 is broken down into three components: Upper Reciever/Barrel, Lower Receiver, Bolt & Carriage. Add a few more seconds by removing the hand tightened barrel nut and the Sentry 12 is fully field stripped."
---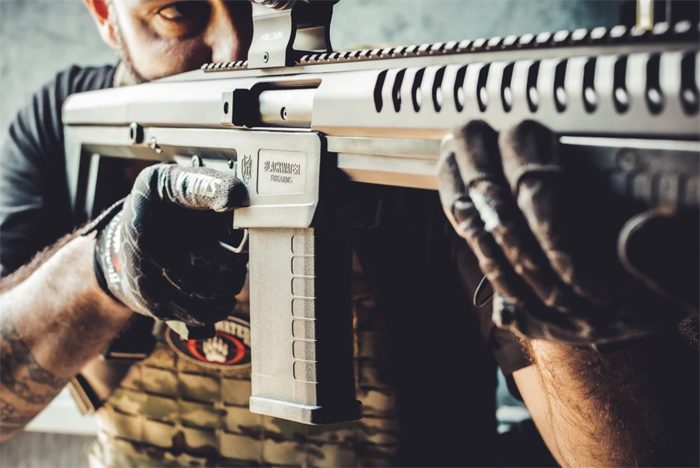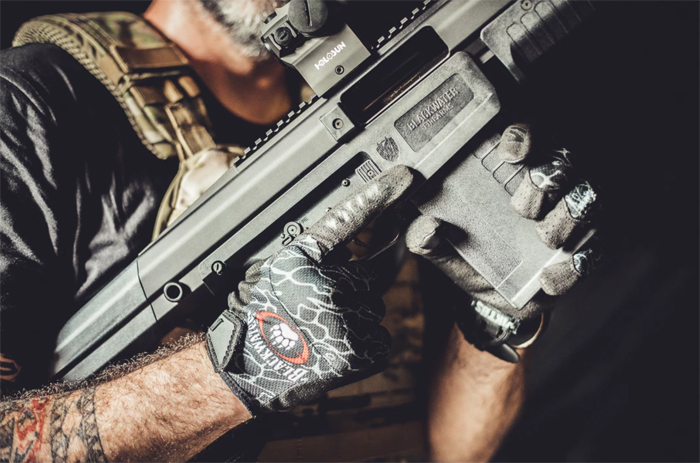 ---
The company did put a lot of thought of making the Sentry 12 friendly to use and it is ready to be used just right out of the box provided you have shotgun shells nearby use.
Here are the other specifications for the Sentry 12:
18.5" Smooth Bore Nitride Coated Barrel
21" Fully extruded 6160 Aluminum Upper Receiver
17" of Picatinny at 12 O'clockFully ambidextrous controls (AR similar)
12 Gauge, accepting 2- 3/4" and 3" shell.
2 x 5rds. Magazines Inc.
Overall Length 36"
6.5 lbs.
Manual
Lock
Blackwater Packaging w/ die-cut foam inserts
100% Designed - Sourced - Assembled in the M-F'g USA
---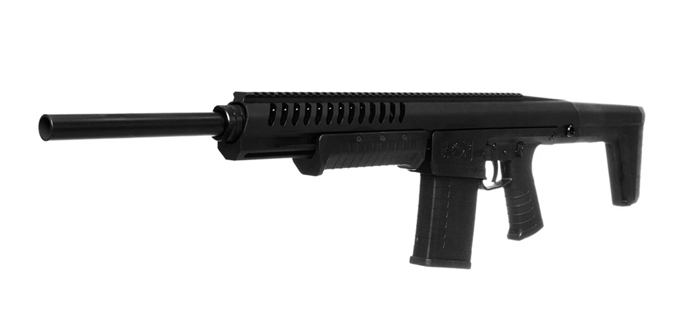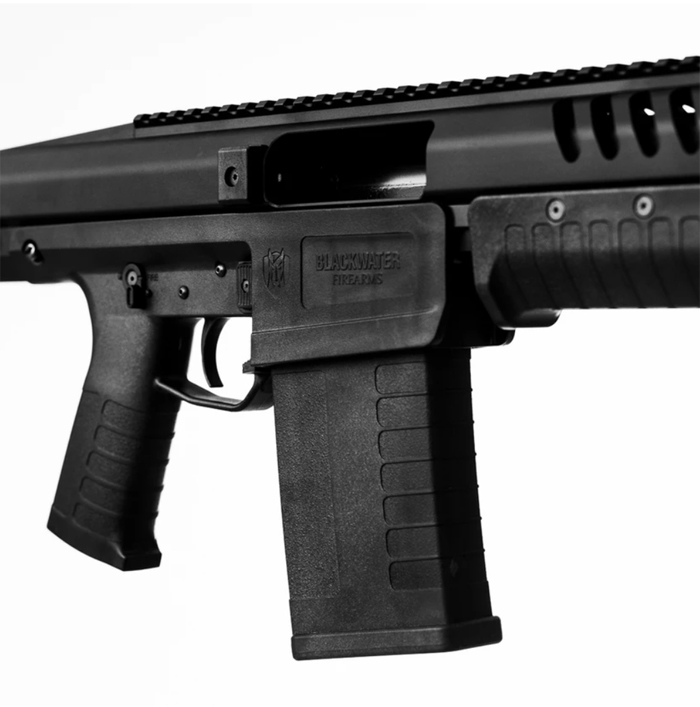 ---
It is now available to purchase for US$899 in the U.S. If you are hoping an airsoft version will be made, we are not quite sure which company has the licence for airsoft. Before it was Cybergun but looking at their website, Blackwater is not part of the list of the licences they have for airsoft.