Blackview BV9800 Pro Is A Smartphone With A Built-In Thermal Camera
Gungho Cowboy
05 Nov 2019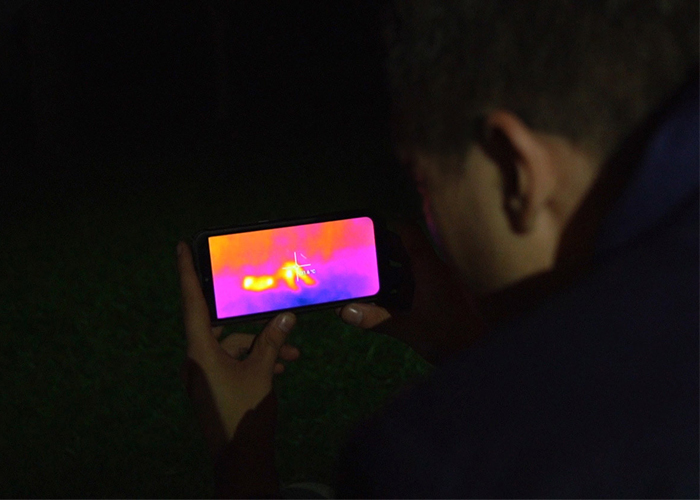 The Smartphone is the Swiss Army Knife of electronic devices. You can do many things with it apart from communications that it is the most indispensable tool in our everyday lives now. Information is always at your fingertips provided you have a data plan, and you can capture via its front and rear cameras the action all around you.
Now, it will even allow you to see in the dark if the Blackview BV9800 Pro on Kickstarter is on time with is production schedule after achieving its funding goal. What makes the Blackview BV9800 Pro unique from other smartphone is that it comes with an integrated thermal camera. For airsoft and milsim players, it saves on getting a separate thermal camera to use either as a standalone device or a smartphone module.
Blackview is a Chinese company with a factory located in Shenzhen, China and the manufacture rugged outdoor smartphones. Founded in 2013 it has been creating smartphones that come with a night vision camera, underwater camera, and even a smartphone with a heart rate detection. Their smartphones also come with higher capacity batteries making them last longer than the usual smartphones.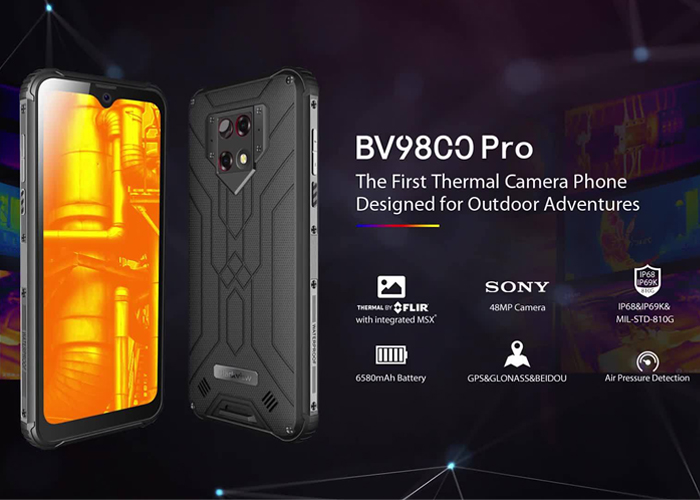 Running on Android 9, this is a feature heavy phone that should make even those who are particular about the quality of their cameras happy. Its rear camera is a 48mp and the front is 5mp with the Sony sensor. Just like most smartphones designed in the Far East, it comes with Dual SIM as standard, and with it has a battery capacity of 6580mah.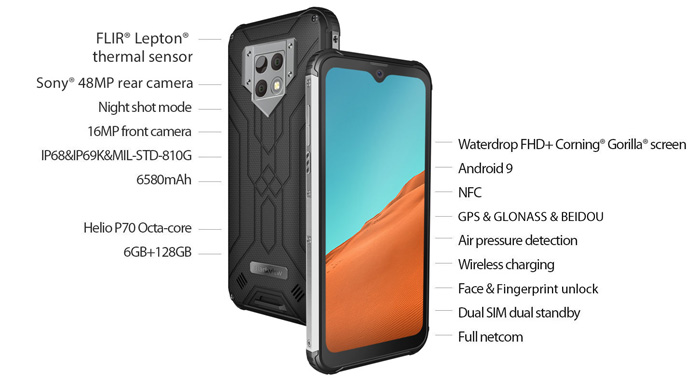 The integrated thermal camera is the Lepton from which FLIR which is a radiometric-capable LWIR camera solution. It is smaller than a dime, making it easy to fit inside a smartphone, and it costs 1/10tu the price of traditional IR cameras. For airsoft players who do not have a budget for separate thermal cameras or night vision devices, having the Blackview BV9800 Pro handy as thermal imaging camera for use in airsoft games and as a smartphone after is a cost saver. With IP68 & IP69K & MIL-STD-810G certifications, it can be submerged up to 1.5 metres for up to 30 minutes and 69K ability to resist ingress of team or high pressure water.
Interested in getting one? You can get one a backer's price of US$299 for the Super Early Bird perk.  But you may have to hurry as the rewards are fast being snapped up or you may have to wait for the full retail price after it gets released.
The Blackview BV9800 Pro is seen to be released by December 2019.