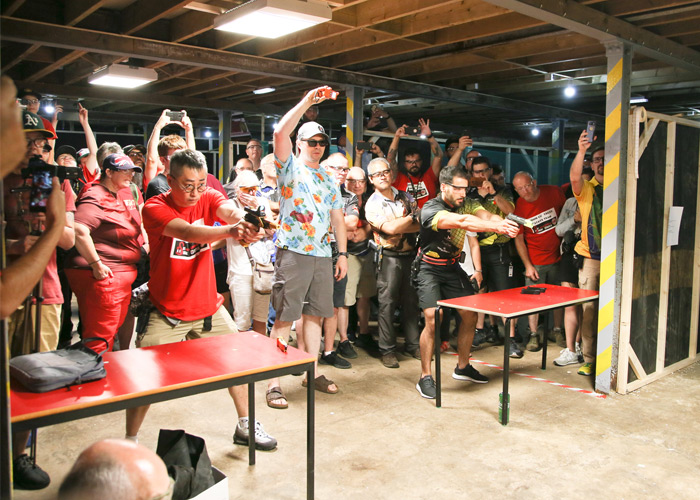 Action Air shooters wanting to compete in the Airsoft Surgeon Championships 2020 will have to prepare earlier now. Always held in the month of August since it started in 2013, for next year it will be held on the 14th to the 16th of February 2020. This will be one big action air event that will take place during the Great British Shooting Show and it will be held at the Birmingham National Exhibition Centre in the U.K.
This is a big development as it will be for the first time that an action air event in Europe will be held at a major exhibition venue. The Great British Shooting Show, which is organised by FRL Media, is the largest trade and retail shooting show held in the UK and tens of thousands of visitors will be streaming through the doors of the NEC during these three days.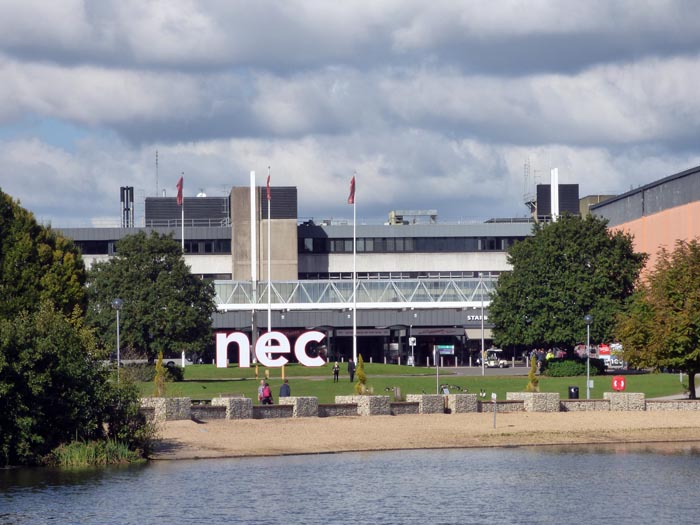 The NEC Birmingham - Pendigo Lake Photo by Elliott Brown (Flickr)
This can translate into big exposure for action air in the UK, whereas before the Airsoft Surgeon Championships were held mainly at airsoft game sites and shooting ranges which are not exactly venues where there is heavy public foot traffic. It can attract those who are interested into competitive shooting, especially airsoft practical shooting and to the visiting public.
With just 5 months left, interested shooters will have to contact the Airsoft Surgeon Championships organisers on Facebook or at the official website. Whilst this is a bigger venue as compared to the Airsoft Surgeon Championships 2019, slots will still be a limited and they will need to book their slots as soon as registration opens.
Official press release from the Airsoft Surgeon Championships below:
AIRSOFT SURGEON CHAMPIONSHIP 2020 MOVES TO THE NATIONAL EXHIBITION CENTRE

In 2020 the world-renowned AIRSOFT SURGEON CHAMPIONSHIP  is moving to its new home at the NEC, Birmingham,  UK, to run alongside THE GREAT BRITISH SHOOTING  SHOW.

The AIRSOFT SURGEON CHAMPIONSHIP  started in 2013, with nearly 80 practical shooters vying to win the first ever European Championship and has run every year since except 2018, due to the inaugural World Championship taking place in Hong Kong. The 2019 Championship was held at a custom venue on the Isle of Wight but such has been the interest, a new home was needed that could accommodate the ever-increasing number of shooters hoping to take part.

Following negotiations with FRL MEDIA, the company behind both THE GREAT BRITISH SHOOTING  SHOW  and WAR & PEACE REVIVAL, the AIRSOFT SURGEON CHAMPIONSHIP  2020 will take place in Hall 9 at THE GREAT BRITISH SHOOTING SHOW, at the NEC. This will not only allow for an increase in the number of shooters and stages but will also bring the highest level of airsoft practical shooting to the attention of the tens of thousands of visitors to the show.

Airsoft Surgeon, Clarence Lai, commented: "Airsoft practical shooting, also called "Action Air" by the IPSC, has grown very quickly as a competitive shooting sport and with the success of the World Championship in Hong Kong bringing nearly 600 shooters from around the world together, we needed somewhere that could accommodate a bigger event.  I am really happy that we can run the event at THE GREAT BRITISH SHOOTING  SHOW  as this is the perfect place to show- case our sport and welcome others to our international family of shooters."

Chris Kong, the UK Organiser and brainchild behind the event, added: "When we started the AIRSOFT SURGEON EUROPEAN CHAMPIONSHIP,  we knew we had an excellent event but have struggled to find the perfect venue. Due to the nature of airsoft, outdoor venues proved to be "challenging", with either wind or rain or, more often, both at the same time causing problems.

"We are absolutely delighted that FRL MEDIA will accommodate the championship alongside the GREAT BRITISH SHOOTING SHOW at the NEC, as this will provide sufficient space to put on a truly world-class event and, as for the location, it simply could not be more perfect!"