Wilson Combat's WCP365 Shows How A SIG P365 Should Be Upgraded
Gungho Cowboy
07 Mar 2023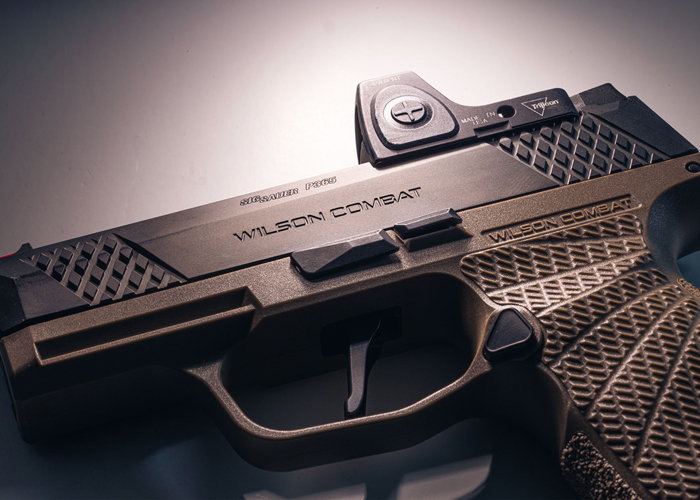 We have been fans of Wilson Combat pistols, especially on their 1911 designs. But the company does not limit itself to the improvement of the venerable 1911 pistol and actually do some upgrades on handguns from SIG Sauer, with the new WCP365 taking the SIG Sauer P365 to another level.
The WCP365 contains some proprietary touches the P365, with company's own custom stainless steel slide has the most advanced black DLC (Diamond-like-Carbon) finish that features heavy slide bevels, side top serrations and the X-Tac pattern cocking serrations to make it more tactile. As for the grip, it is a Wilson Combat custom P365 or P365 XL grip. The trigger used is from Gray Guns with added spring modifications to make it work better.
---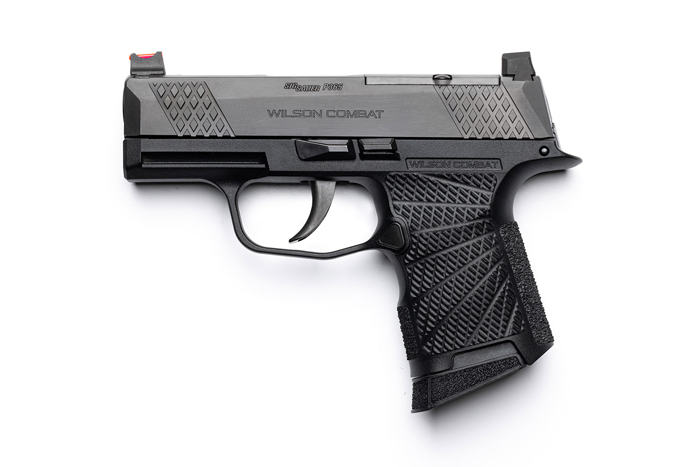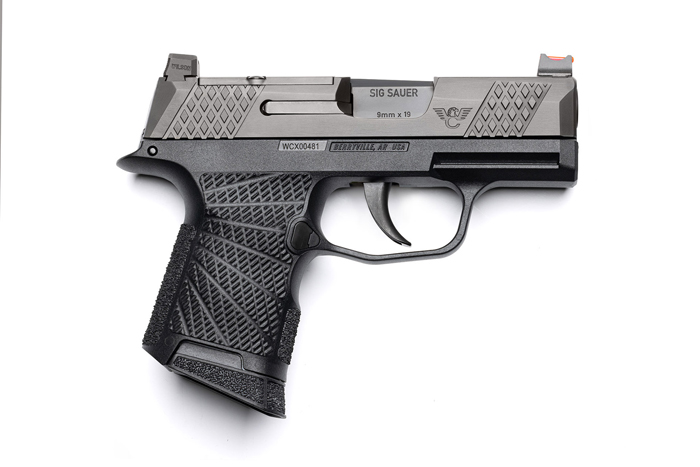 ---
Customers can opt for SIG P365 curved trigger OR Action tune with straight trigger. It also has an under rail for mounting a laser or weaponlight. For target acquisition, it has he Wilson Combat battlesight with red fiber optic front sight an option for optic cuts to accommodate a range of optics from Trijicon, Shiel, SIG Sauer and Holosun.
---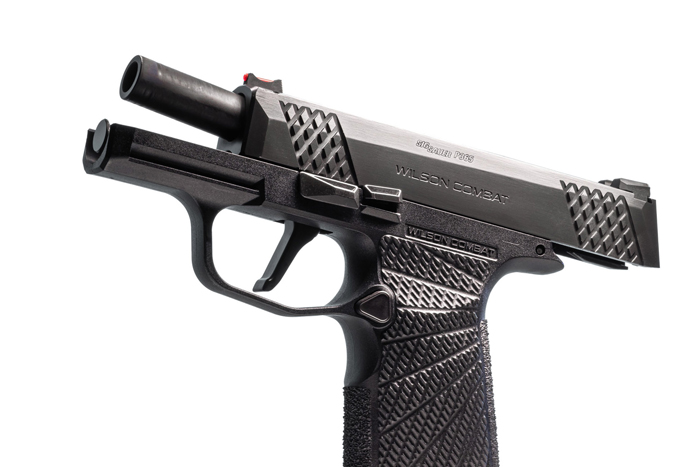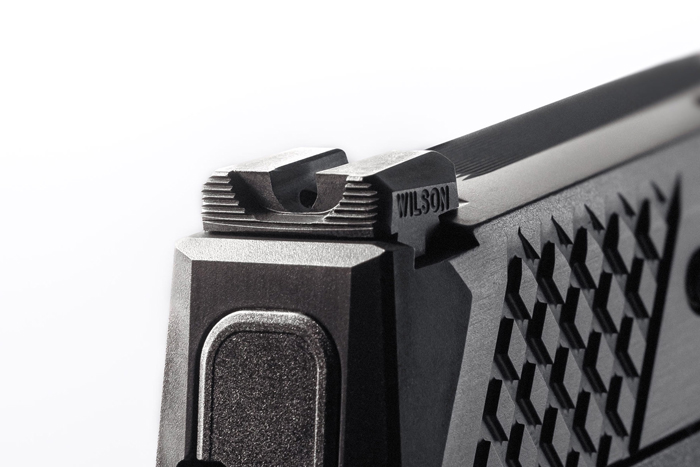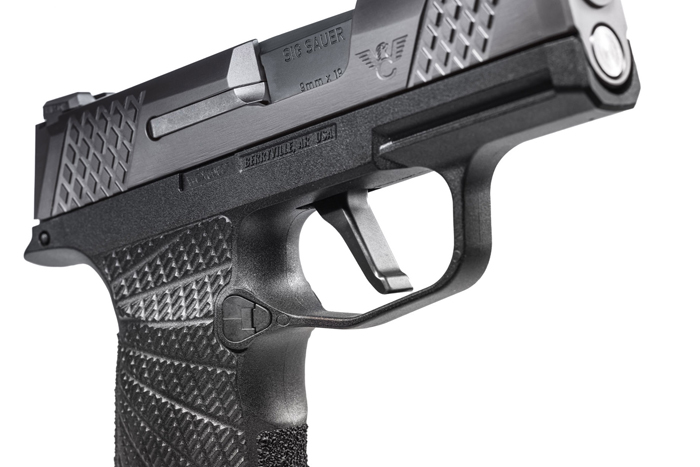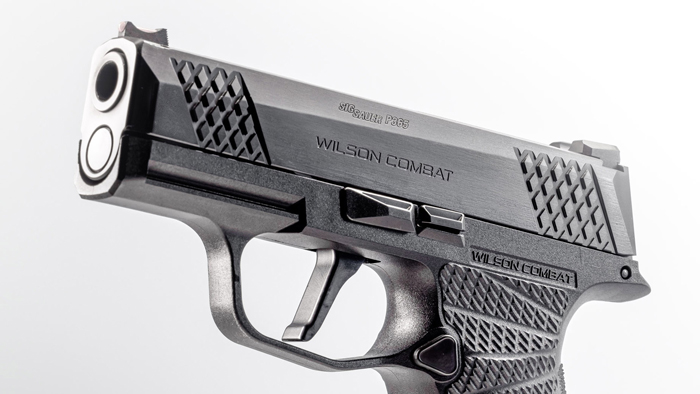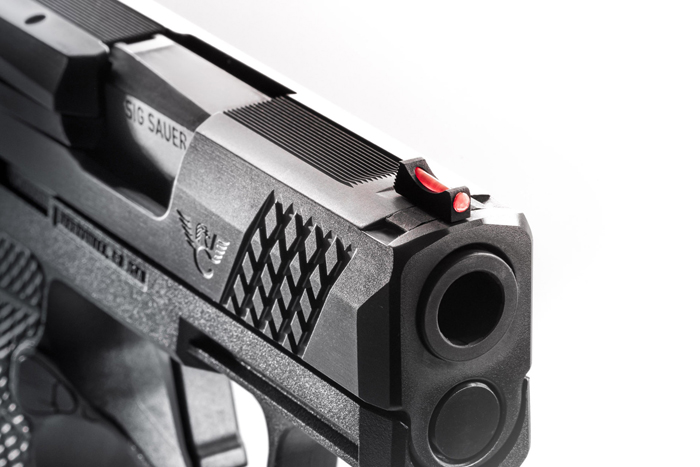 ---
The mag release and slide stop are SIG Factory and it comes with a special serial number range with WCX prefix. When purchased, the package comes with 2 magazines with a capacity of 10 9mm rounds each with the customer having a choice of grip module colour. The MSRP starts at $1,105 with an MSRP for the Action-tuned model starting at $1,275.
More infro Wilscon Combat below:
---
---
The SIG-SAUER 365 Series is among the most reliable and safest ultra compact 9mm pistols ever designed and now Wilson Combat has made it even better with a host of our proprietary custom modifications to improve handling, shooting and optics capability. These sixteen new models of Wilson Combat Custom WCP365's produced in our Berryville, AR facility in conjunction with SIG-Sauer are among the ultimate in a production every day carry gun

The SIG-SAUER 365 is an outstanding self-defense choice but we have reimagined it from top to bottom with your choice of a standard or XL Wilson Combat polymer grip module that was developed for superior ergonomics and improved recoil control. Our significant improvements in shape, texture, and overall ergonomics will give your WCP365 the superb feel of an expertly hand sculpted custom gun

The WCP365 stainless steel slide and 3.1" chromoly barrel wear the most advanced black DLC (Diamond-like-Carbon) physical vapor deposition finish available. This ultra-hard finish has chromium and tungsten underlayers for long-lasting corrosion and abrasion resistance.