Will AR-Style Compacts Get Any Smaller Than The Maxim Defense PDX?
Logan
08 Nov 2019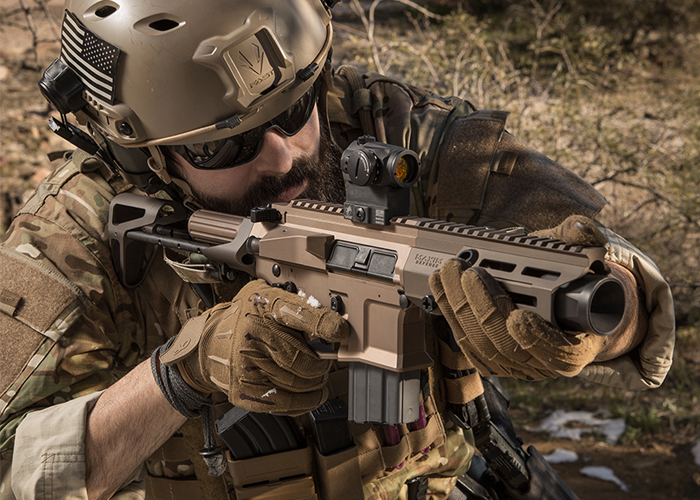 The trend continues, whether in airsoft or in the firearms industry, of producing compact weapons along the lines of SBRs and PDWs. The smaller they get, the more concealable and lightweight they are. With combat being more in urban locations nowadays, a compact firearm is obviously the best choice to take along. Maxim Defense's PDX is one compact that you might want to get your hands and for us in airsoft, something we would love to see licensed and made by a reputable airsoft manufacturer.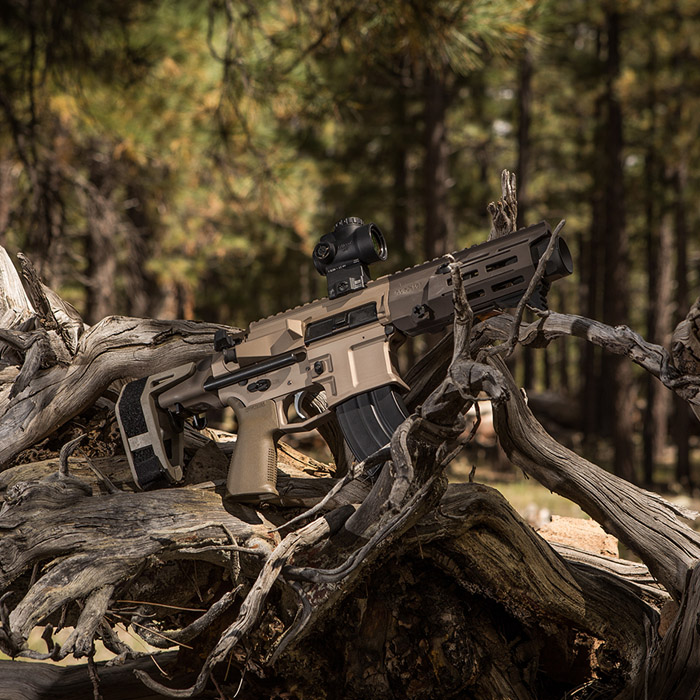 The PDX was designed to meet the requirement for a US Special Operations Command solicitation for a PD which hopefully the present finished product actually meets the standards of elite units. Unlike the other compacts such as the AR pistol types that spit out the 9mm round, the PDX can fire 5.56mm, and 7.62mm rounds. So it is a versatile firearm and the ability to fire 7.62x39 makes it something to be reckoned with. It is also planned that it can fire the .300BLK round as well.
The overall design of the receiver means it's an AR-style platform and use a direct impingement operating system. The fire selector switch is ambidextrous, making it easier for left-handed shooters to handle the firing modes. The handguard features the M-Lok rail system and can use the Maxim Defense's M-Rax rails. As for the trigger, it uses the ALG Combat Trigger from ALG Defense.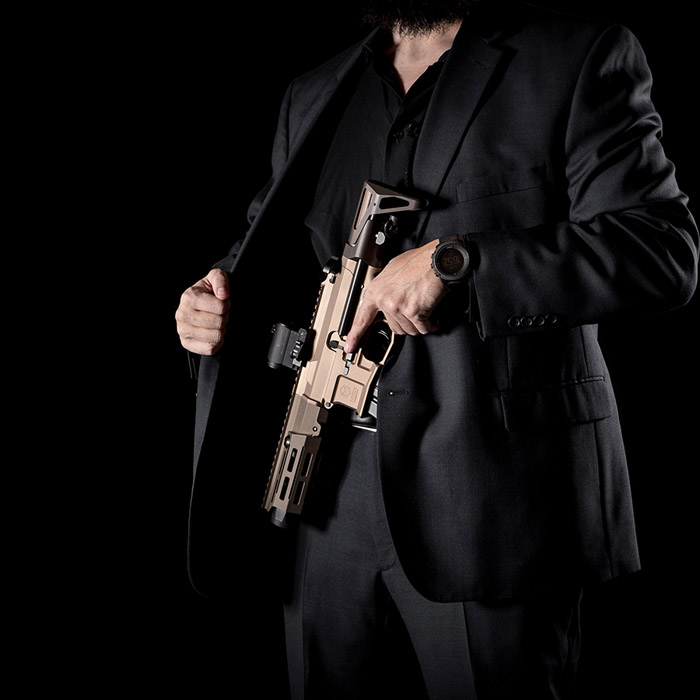 Maxim Defense developed the patent-pending Maxim SCW stock system for the PDW and this stock reduces the its length to 4 inches.. This patent-pending system cuts down the length of the stock to 4". According to the company's website, the integrated BCG with interchangeable buffer weights was designed to give maximum performance and versatility without sacrificing form and functionality.
Another patent-pending device seen on the PDX is the HATEBRAKE muzzle booster which the company is proud to claim that it significantly reduces recoil, decreases the flash signature, pushes gasses and concussion wave downrange.  
Available in Black and Arid Tan, the PDX is not cheap with the semi-auto civilian version priced at US$2,299 to US$2,399 at U.S. firearms retailers. Customers can select AR-pistol or SBR configurations.