Fulton Armory Recreates The M14 Rifle Used In The "Black Hawk Down" Operation
Logan
20 May 2023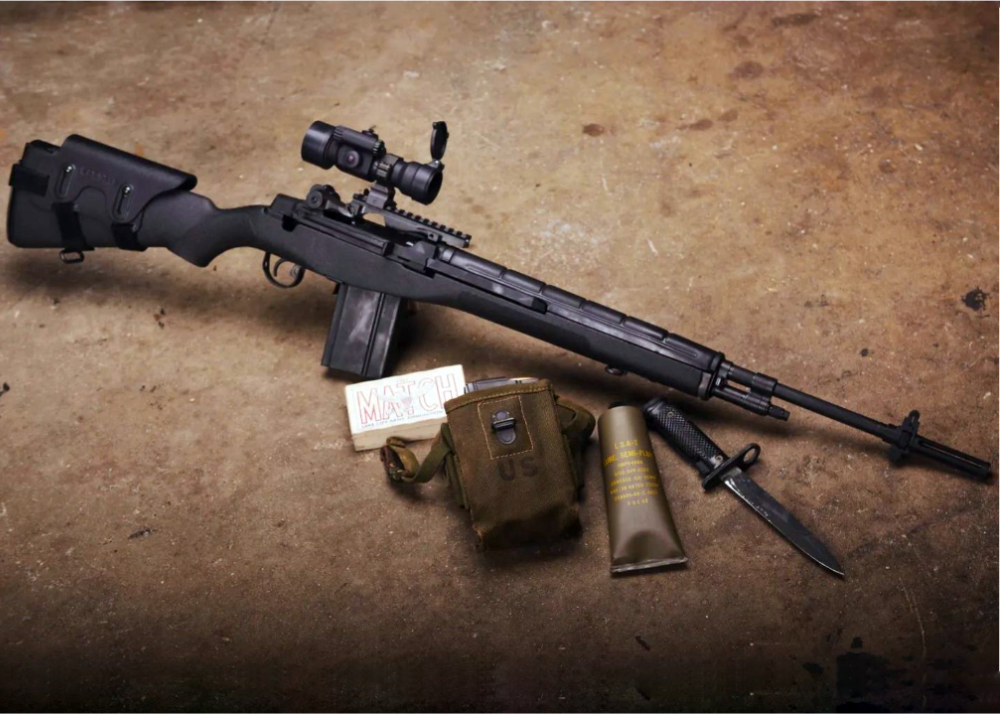 In the airsoft community, "Black Hawk Down" is one of the movies in which many try to recreate the loadouts of some of the famous characters. The movie which immortalizes "Operation Gothic Serpent" that took place in Mogadishu, Somalia in 1993 won two Academy Awards. For M14 fans, Fulton Armory recreated the Black Hawk DMR as a homage to Randy Shughart, the U.S. Army Delta Force operator who used a similar M14 rifle who dies defending a fallen Black Hawk helicopter and its crew during Operation Gothic Serpent.
The Black Hawk DMR is more than just a "clone" it is Fulton Armory's vision of how a Delta Force rifle should be built for an urban mission.
---


---
According to the company, the Black Hawk DMR is a highly accurate and reliable rifle that is built to withstand the rigors of combat. It features a 22-inch barrel, a National Match trigger, and a Fulton Armory DMR scope mount. The rifle is also equipped with a National Match flash suppressor, a fiberglass handguard, and a USGI fiberglass stock.
---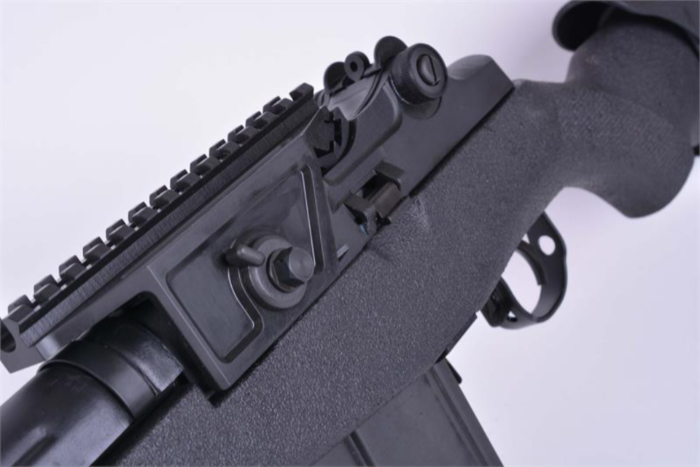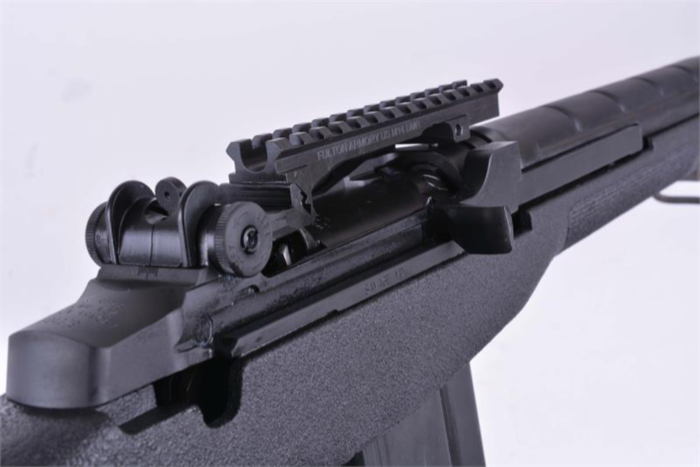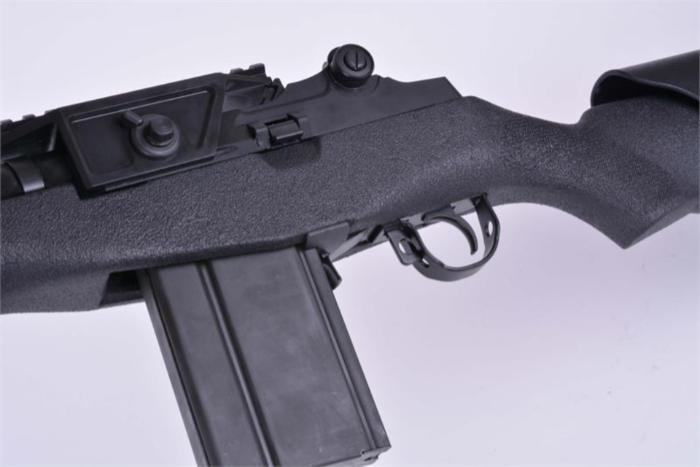 ---
"We are honored to be able to create both a rifle the customer can cherish and one that pays tribute to a brave individual like Randy Shughart," said Zachary Tucker, a business developer from Fulton Armory, "Our team has poured their expertise and passion into every detail of this rifle and we think our community will really connect with this rifle much like they did with the Black Hawk Down movie."
Shughart, together with another Delta Operator, Gary Gordon, with whom he defended the Black Hawk crew, was awarded the Medal of Honor posthumously in 1994. The first Medal of Honor recipients since the Vietnam War.
---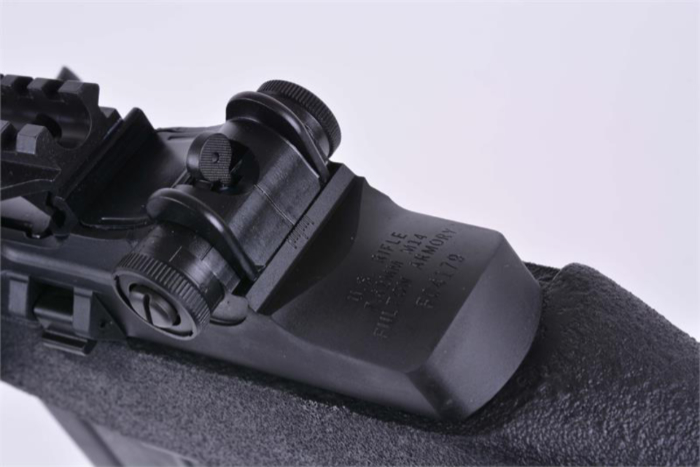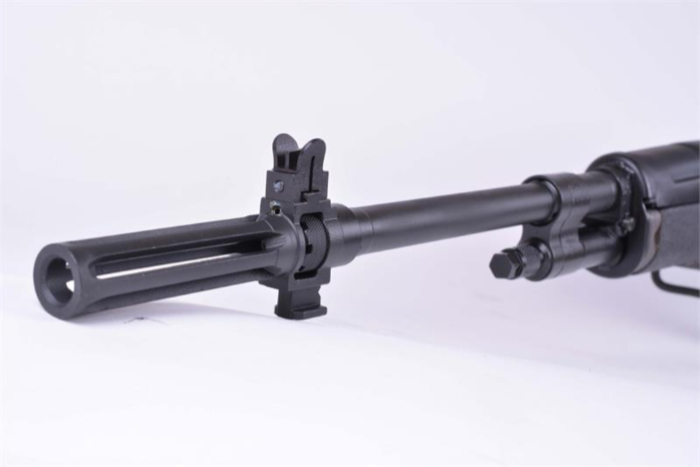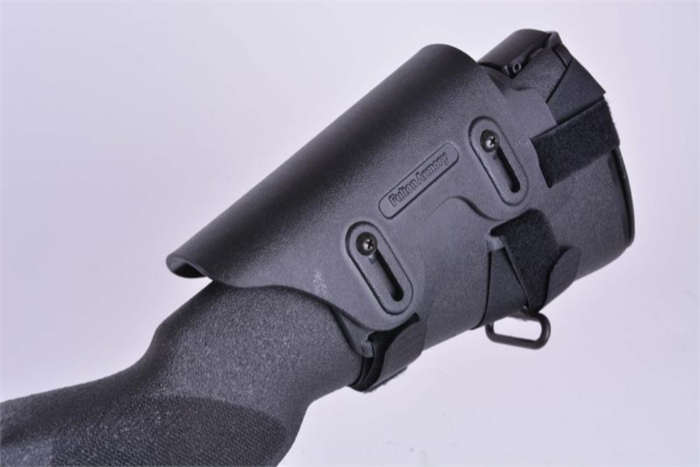 ---
Features of the Black Hawk DMR:
Fulton Armory Receiver M14 marked (Meets All USGI Material & Heat Treat Specifications)
Fulton Armory DMR, Steel Picatinny Rail, Professionally Fitted & Installed to Receiver
Fulton Armory, 22″ 1×10, GI Contour, Chrome-Lined, National Match Quality Barrel
Hand Selected and Fitted GI & True Mil Spec Parts Throughout & Forged FA Gen II Bolt, USGI Op Rod, USGI Trigger Group
NM Polished Gas Piston
NM Gas Cylinder with Welded & Modified Front Band
NM Modified Trigger
NM Modified Handguard
National Match Flash Suppressor with Bayonet Lug
FA, Fiberglass Reinforced, Black Handguard
USGI Fiberglass, hand selected, black texture painted Stock
Adjustable, Ambidextrous, Kydex Gen II Cheek Piece
One 10 Round Magazine, Canvas Sling, & Owner's Manual
Fulton Armory Precision Guarantee: Under 1.5 MOA (With Federal Gold Medal Match Ammunition)
The Fulton Armory Black Hawk DMR is available for purchase for $3,739.95.  Airsoft players may want to replicate such M14 DMR on their own. Also there is no licensed Fulton Armory M14 chassis in airsoft through we have been waiting for a made for airsoft version of the Fulton Armory M14 SOPMOD Systems.