ZEV Technologies Adds A Folding AR To Its CORE Elite Series
Gungho Cowboy
24 May 2022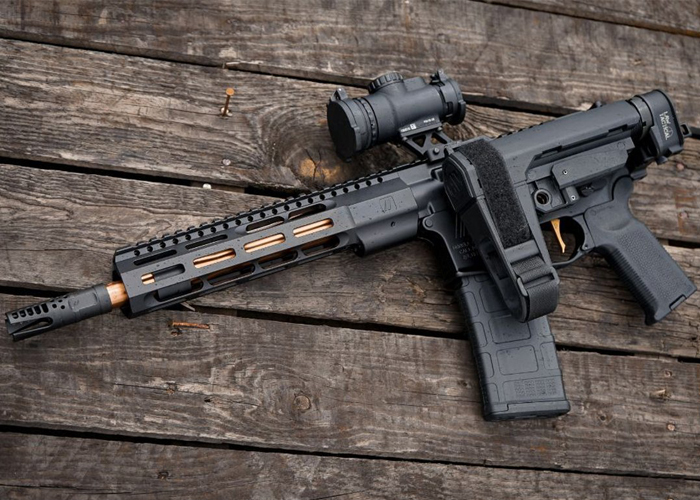 A rare occurrence in both airsoft and real steel markets is the release of an AR that has a folding stock. That's what ZEV Technologies when the company announced the ZEV CORE Elite folding AR15 pistol, designed for more convenient transport as well as being able to manoeuvre in tight spots.
The Zev Core Elite Folding AR is similar to the previous CORE Elite rifle releases and its distinguishing feature is a Law Tactical Folding Stock Adapter that has an SBA3 4-position adjustable brace.  The Law Tactical Folding Stock Adapter is a CNC machined 4140 steel and when folding it, one has to push the release button. When unfolded the SBA3 brace from SB Tactical is adjustable to 4 positions.
---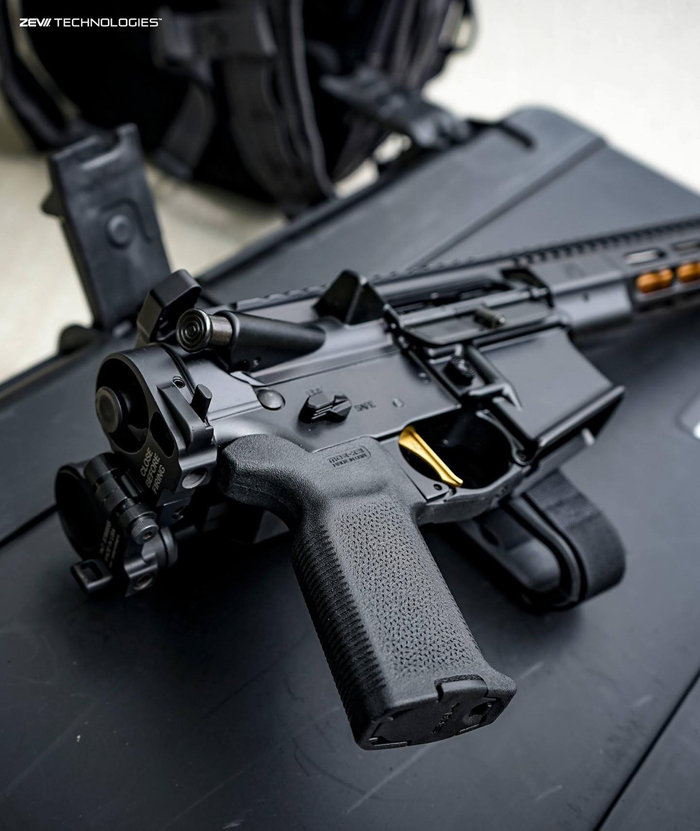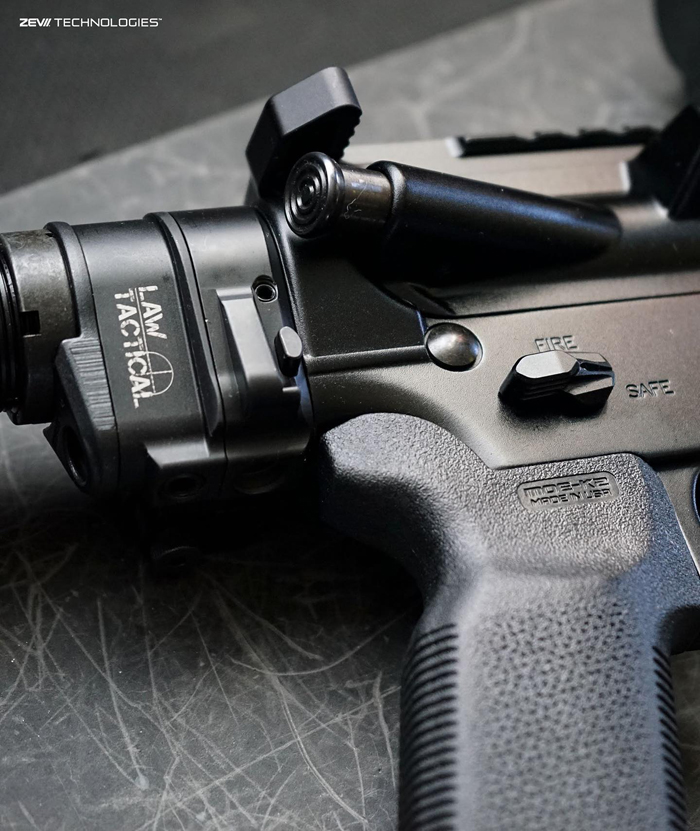 The ZEV Wedgelock handguard has a full length M-Lok rail system and to complete the front-end it has the ZEV Muzzle Device that functions as a flash suppressor and reducing muzzle climb during firing the weapon.
It's pretty pricey at US$2,164.00. If you are expecting an airsoft version, it might not be included the upcoming PTS ZEV CORE Elite line of AEGs that will be released this year.
---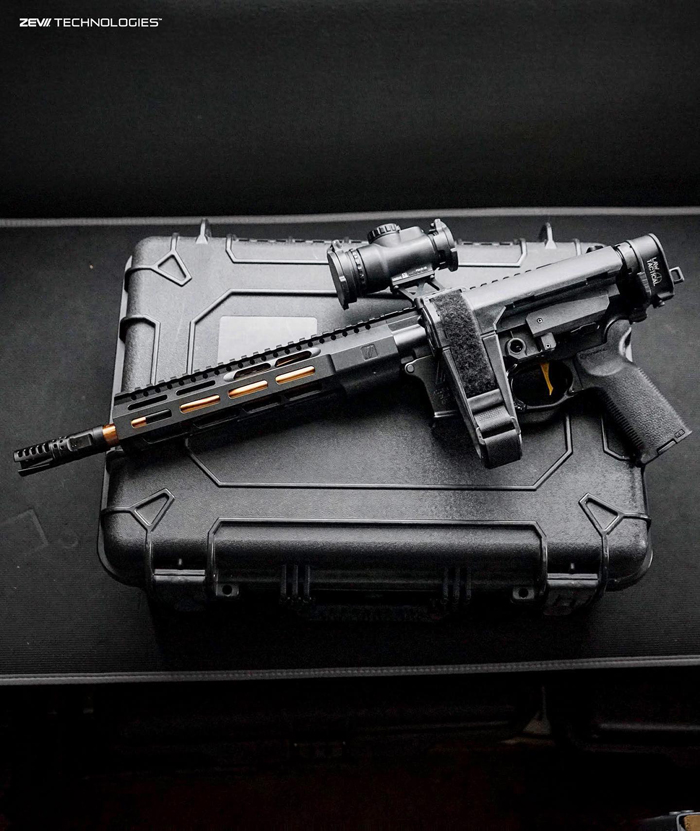 ---
More details on the specifications of the ZEV CORE Elite Folding AR below:
ZEV forged upper and lower receivers precision machined from 7075-T6 aluminum for strength and light weight, finished in true black type III class 2 hard coat anodize.
ZEV Wedge Lock hand guard provides a full length continuous top rail with M-LOK mounting system. The integrated anti-rotation pin ensures a consistently aligned and continuous top rail with the upper receiver.
ZEV custom 416R 10.5" match barrel with bronze PVD coating, chambered in 5.56 NATO with a 1:7 twist and carbine length gas system.
ZEV Muzzle Device.
Low profile fixed gas block.
H3 carbine buffer increases dwell time and reduces port pressure to ensure reliable extraction and a smooth recoil impulse.
Mil-spec chrome lined BCG with a manganese phosphate finish for improved lubricity and corrosion resistance.
Flat face AR Gold trigger from ATC features a 2.5lb pull with a short reset and clean break that is second to none.
Radian Weapons Talon ambidextrous safety selector.
SBA3 4-position adjustable brace by SB Tactical greatly enhancesthe usability of the firearm by adding a third point of contact.
Law Tactical folding stock adapter with black DLC coating.
ZEV Slide Lock charging handle permits ambidextrous manipulation with an extended and textured latch for superior grip and ergonomics.
Completed with Magpul furniture and one PMAG magazine
---