You Missed This: Modified Military-Style 2013 Toyota Tundra 4×4 Put On The Auction Block
Logan
27 Jun 2020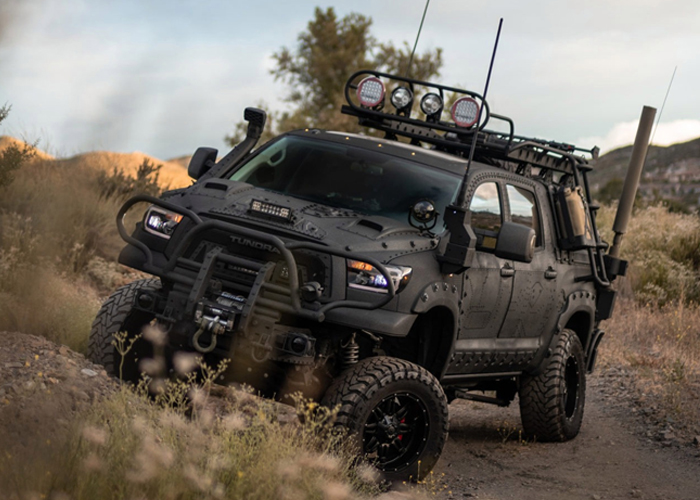 Another weekend, another story of a vehicle that airsoft players would be interested in which are either military-style or made to look badass that it will be an ideal vehicle in a post-apocalyptic setting. If you are sitting on a huge pile of cash during the pandemic and hoping to spend on it something you might want find useful, then you might like this modified 2013 Toyota Tundra 4×4 that was put on auction at Bringatrailer.com:
This 2013 Toyota Tundra CrewMax was delivered new with the TRD Off-Road Package and now shows just under 48k miles. Standard equipment included a 5.7-liter V8 paired with a six-speed automatic transmission, an electronically controlled four-wheel-drive system, a gray leather interior, navigation, and a backup camera. Under previous ownership the truck was refinished with a Line-X exterior coating, and it has been further modified with a 7″ suspension lift, a 3″ body lift, air suspension, Fox Racing Shox, BDS Suspension components, custom bumpers, skid plates, a 17,500-pound winch, a bed cap, a roof rack, LED lighting, a snorkel, 20″ Fuel wheels, a loudspeaker, aftermarket gauges, and more as outlined below. The truck was acquired in spring 2020 by the selling dealer, who has replaced the front brakes, performed an alignment, and changed the oil. This modified four-door Tundra is now offered with a clean Carfax report, manufacturer's literature, and a clean California title.

The suspension has been modified with an Air Lift LoadLifter 5000 Ultimate air-spring kit as well as a 7″ coilover lift with Fox Racing Shox remote-reservoir dampers in the front and adjustable units in the rear. Additional rear damping is provided by Fox 2.0 Performance Series shocks mounted between the rear axle and the chassis. The body has been lifted by 3″. The following components are also utilized:

BDS Suspension upper control arms
BDS Suspension traction bars
BDS Suspension skid plate
Custom rear-differential skid plate
Heim-joint sway-bar links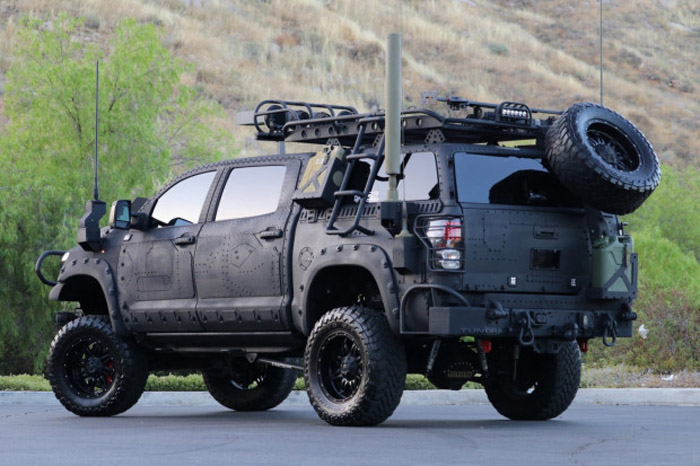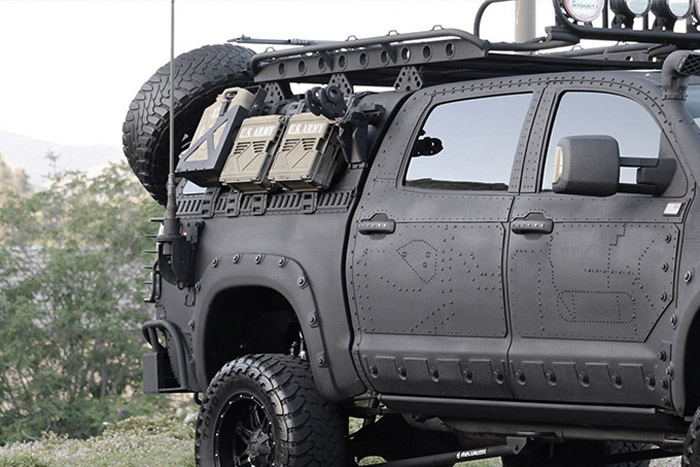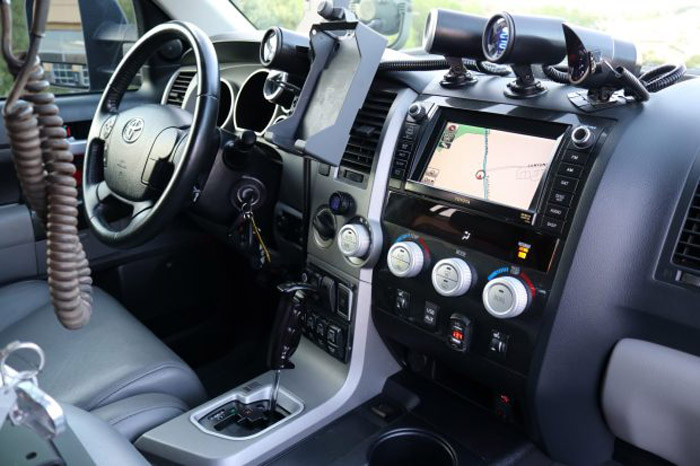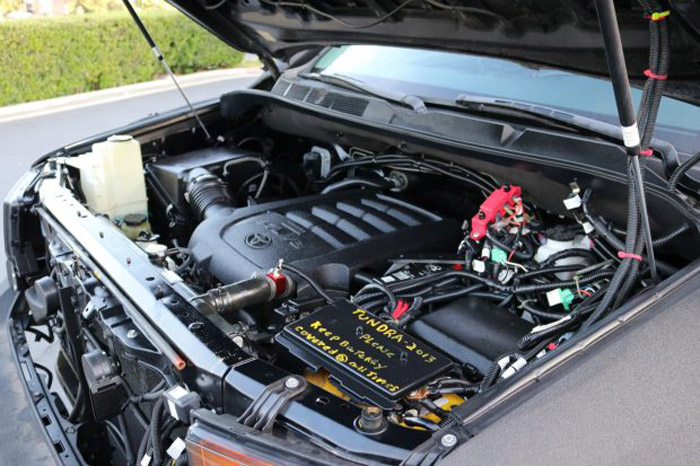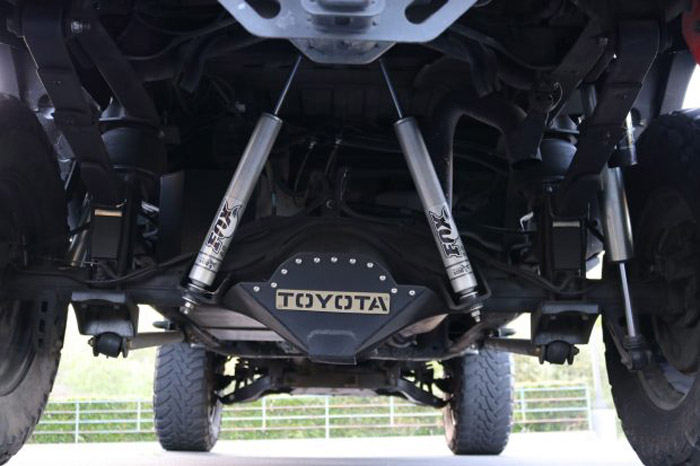 But before you think you can still bid on this, the auction is already over with the highest bid at US$40,100. The good news is that the reserve has not been met so the owner is not obliged to sell the vehicle to the highest bidder unless there are negotiations happening outside of the auction to come up with an agree price. You might try to find the owner if you want it, just remember that the location of the vehicle is in Sun City, California.
You can watch a walkthrough and the vehicle in motion in these videos:
We do like this vehicle, if it only had armor plating, then it would have been perfect.