Xiaomi's Miija Division Debuts Its Pulse Water Gun
Gungho Cowboy
22 May 2023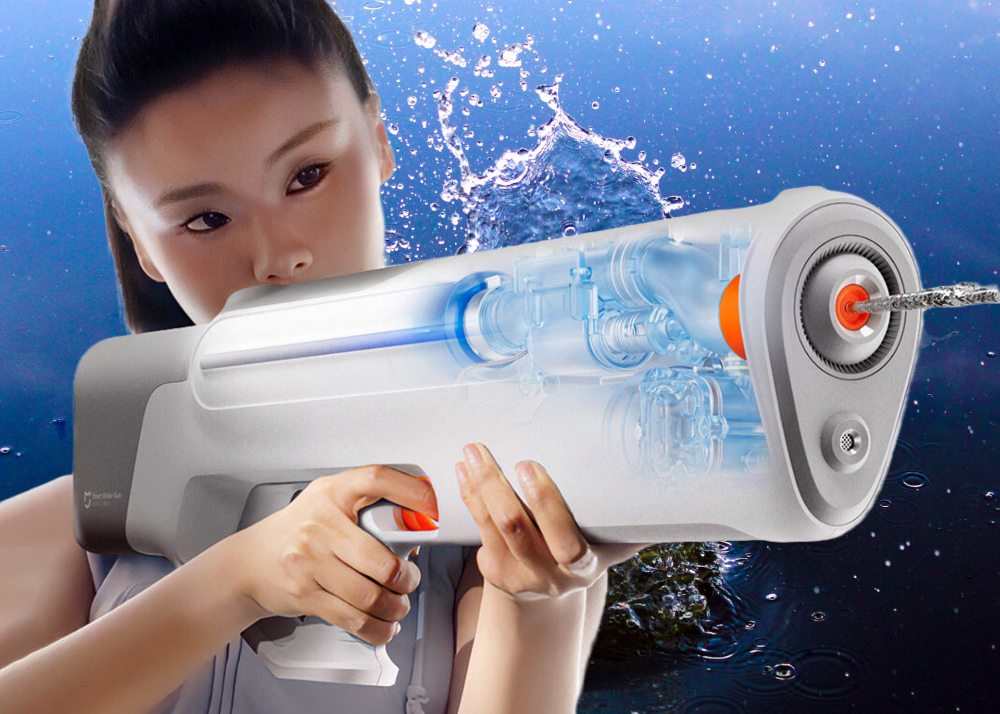 Water guns are getting to be serious business nowadays. With adults getting into more serious but fun water fights, companies are looking developing water guns designed for them. SpyraThree boasts to be world's strongest water blaster, but the Chinese are upping their game.
Xiaomi is a Chinese tech giant that everyone is familiar with as a smartphone maker does more than just mobile devices. It makes a lot of stuff and has also jumped into the EV business.  With its Miija Division, which it calls it a "Xiaomi sub-brand" that specializes in gadgets for smart homes: sensors, cameras, gadgets... and even toys.
One of its newest toys is the Xiaomi Mijia Pulse Water Gun, a sleek and futuristic device that was crowdfunded successfully a few weeks ago. It has a minimalist design that is typical of Xiaomi products and makes you think it has taken on Apple's design ethos.
The Xiaomi Mijia Pulse Water Gun has some cool features, like auto refill, lighting effect, and three shooting modes. You can refill the water tank by dipping the nozzle in water and pulling the trigger. It takes 10-15 seconds to fill up and you're ready to be right in the thick of a major water fight. The company strongly recommends that owners should use tap water only, as seawater may damage the water gun. Included inside the water gun is a filter to keep out the debris, and an outlet to drain the water out.
---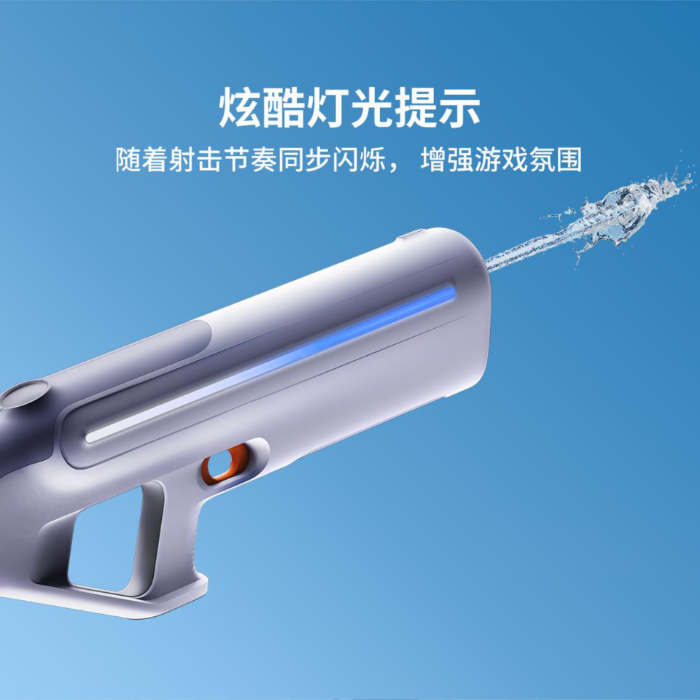 ---
The water gun also has a light bar on each side that flashes when you shoot. It can shoot in single, continuous, or charged mode. The charged mode shoots a bigger blob of water, but it uses more water than the other modes. You can get about 25 shots in single or continuous mode, and about 12 shots in charged mode.
This water gun can shoot up to 30 feet and has a digital screen that shows the mode, battery, and water level. It comes with an 1,800 mAh battery that can be charged with a Type-C cable. The charging port has a cover to protect it from water and dirt. The battery life and the water capacity are unknown.
---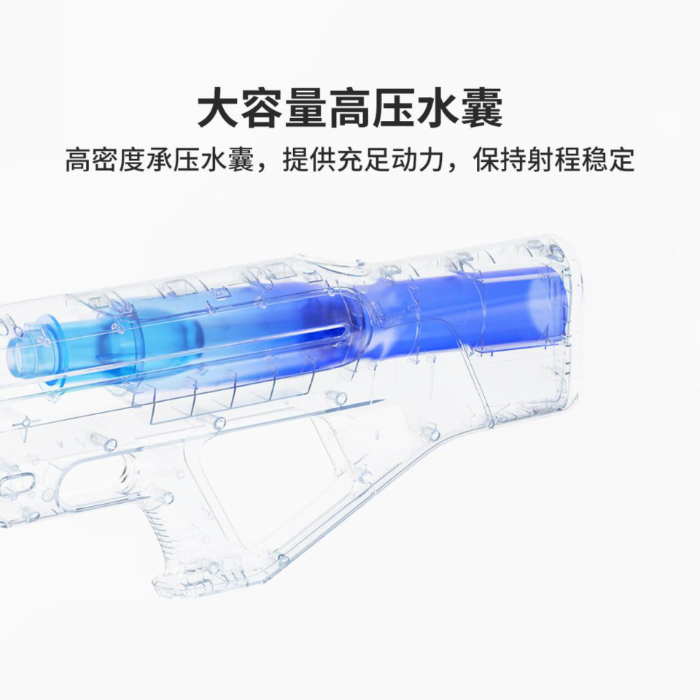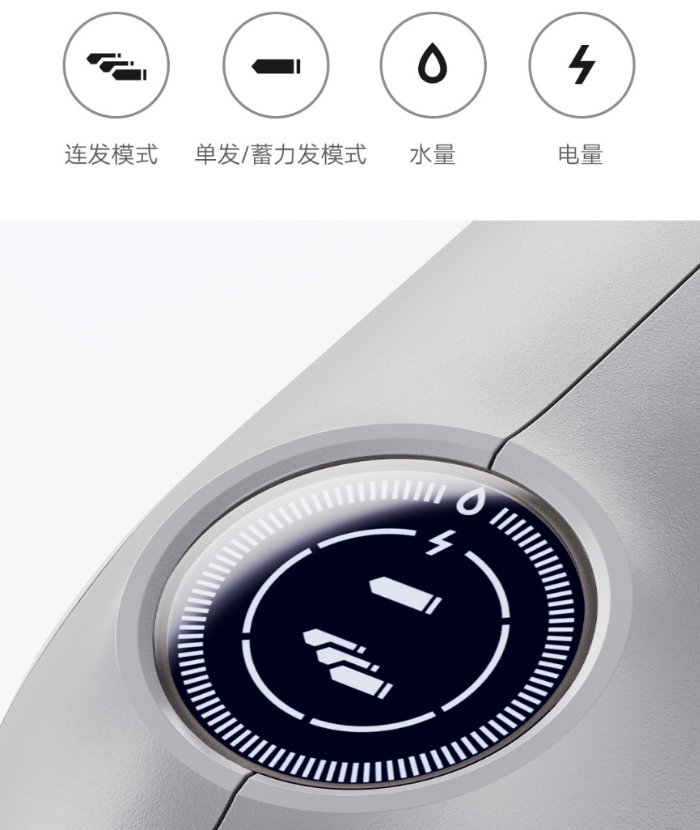 ---
The Xiaomi Mijia Pulse Water Gun was crowdfunded for US$94 each on the Xiaomi mall and will be available for US$115 later and available mainly in China, but interested overseas buyers can check Aliexpress. It is suitable for ages 14 and above.
For airsoft gun designers looking for a futuristic design inspiration, look no further.