Worried About Humidity When Storing Your Airsoft Guns? Silent Dry Has The Solution
Logan
06 May 2021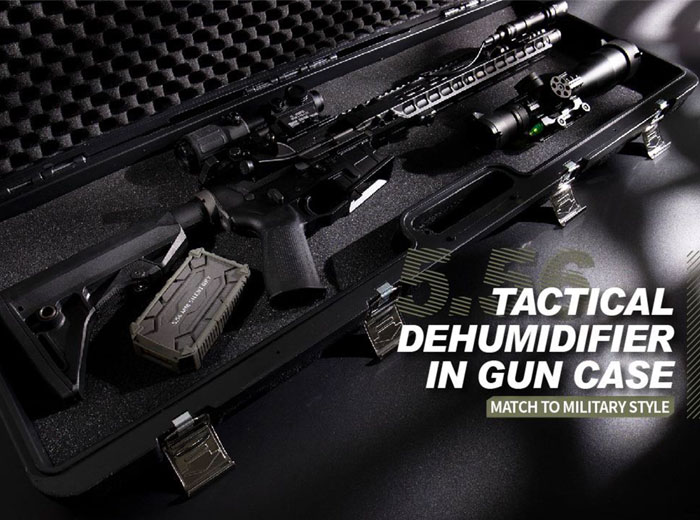 One of the worries about keeping your airsoft guns and gear in good shape when under storage is about humidity. If the humidity is high, the metal parts of your airsoft gun may develop rust. If humidity is low, it may warp or even crack.
A way to keep it from degrading to the point it becomes unusable is to regularly clean your airsoft gun, which should be a habit for airsoft players right from the first time they get to own an airsoft gun. There will be instances that airsoft guns will be stored for long durations that humidity inside gun cases and storage can be a problem and to keep peace of mind, is to have a dehumidifier in place.
There are different types, such as the powered dehumidifiers that are in gun boxes or cabinets and they need to be connected to a power outlet. There are also the silica desiccant packs that are disposable, so you need to have some at the ready, and the disposable dehumidifiers. For a Drytech Corporation, a Taiwan-based company that produces mini dehumidifiers, they have a tacticool solution --- their Silent Dry Reusable Dehumidifier Stones.
We first encountered the Silent Dry Dehumidifier Stones as they were on display during the MOA International Exhibition 2020 in Taipei. They planned on promoting these to overseas markets but with the Covid-19 pandemic cancelling trade events such as SHOT Show and IWA Outdoor Classics, they reached out to us to give information about their products.
---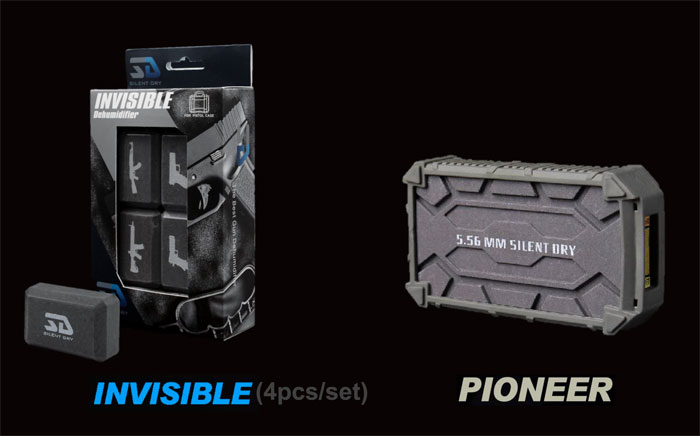 ---
Silent Dry has two dehumidifier stones ready to market --- the "Invisible" and "Pioneer" Dehumidifier Stones. They use a patented hygroscopic material which consists of Nano Porous Silicon that can be put into gun cases and are slowly hygroscopic. They are also presented as tacticool items so they won't look out of place inside your gun case.
The first one, "Invisible" Dehumidifier Stone is 4-pack product that you can purchase when it becomes available. Each piece is 5.2cm x 3.3cm x 2cm per piece can be stored in smaller cases such as pistol cases and optics cases.
---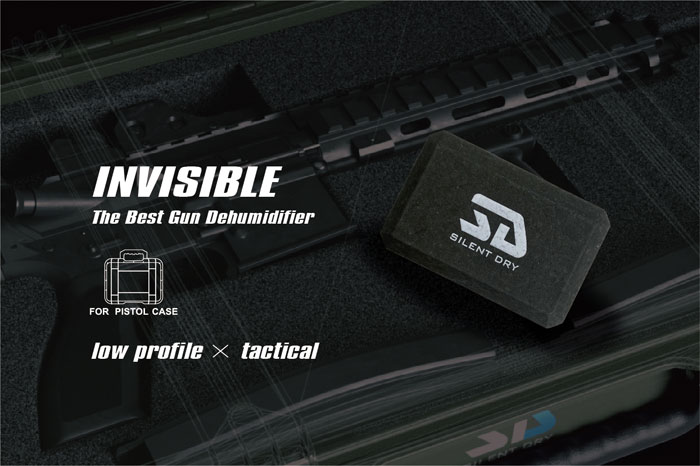 ---
The second one, the "Pioneer" Dehumidifier Stone is a bit more elaborate and is made for use in larger gun cases such as those for rifles. It comes with its own protective case so it won't scratch or bruise the gun while inside the case and it has color humidity indicators --- Orange when it's dry, and Green when it's wet or full of moisture.
---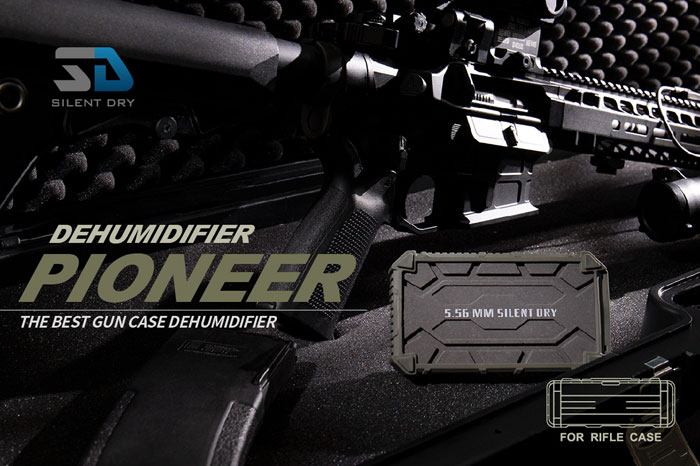 ---
The beauty of the Silent Dry Dehumidifier Stones is that they are reusable. To "renew" them, you can chuck them into an oven, or preferably a Microwave oven. For the "Invisible" it needs 5 minutes of forced defrost in the microwave before it can be used again. For the "Pioneer" around 9 minutes, but you need to take it out of its frame before putting it in.
Both dehumidifier stones will keep the humidity below 60% for 30 days or more, but you will need to check the stones for moisture in case you need to renew them again. Overall, though no pricing was furnished, their reusability will prove them to be cost-effective in the long run.
---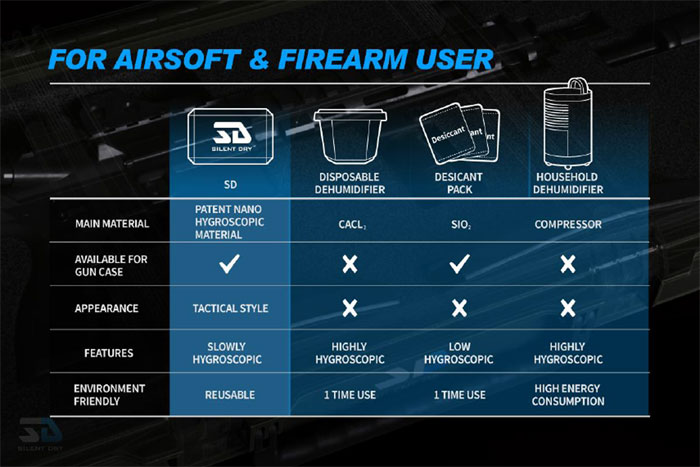 ---
There are other dehumidifier products in the works such as "Mine" which is shaped like a mine and can be used for double rifle gun cases; the "Shotgun" is shaped like a shotgun shell and the "Hermit" which are made for gun displays that airsoft collectors and shop owners may be interested in these.
Interested resellers can contact Kevin Huang who is the Market Development Manager for the Silent Dry for more product information. While dehumidifiers have been available to gun owners for sometime now, Silent Dry offers a reusable, non-toxic, and low cost solution. If their products work as claimed, then they have a proposition to keep your guns safe when stored that is hard to ignore.