Wilson Combat Announces The Limited Ten Series 5 1911 Pistol
Gungho Cowboy
24 Jul 2023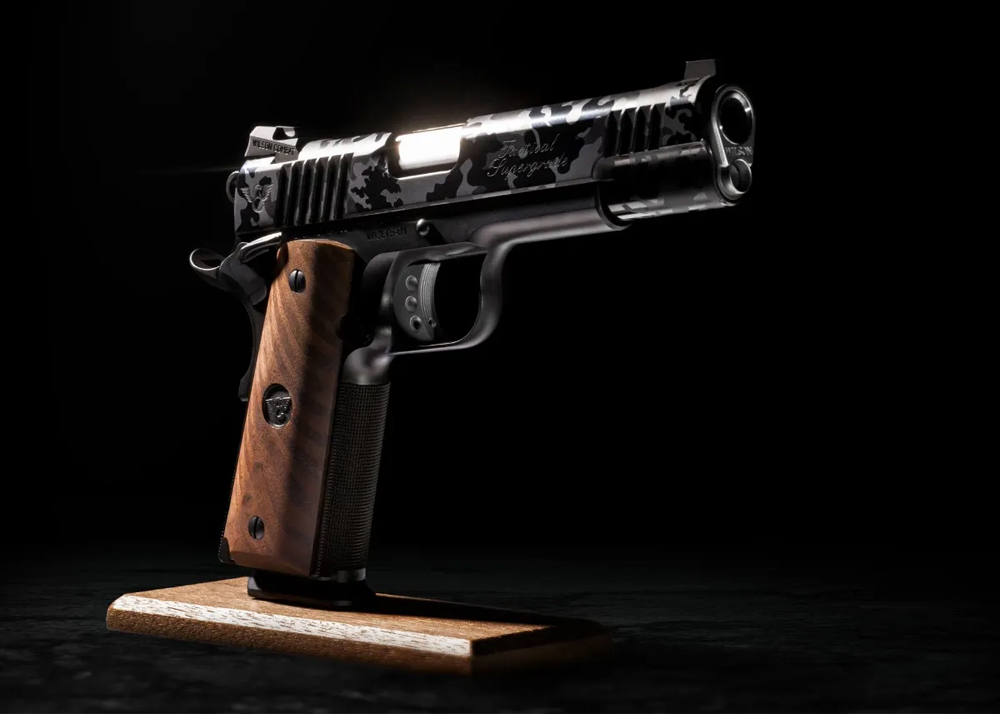 The Wilson Combat Limited Ten Series 5 Supergrade is a stunning masterpiece of craftsmanship and performance. This exclusive handgun is designed with exquisite attention to detail and custom features that make it a collector's dream. Whether you are looking for a reliable self-defence weapon or a beautiful display piece, this handgun will exceed your expectations.
This pistol has a full-size carbon steel frame with a blued finish that gives it a classic and elegant look. The front strap is checkered at 30 LPI for a secure grip, and the deluxe burl wood grips are smooth and comfortable. The grips also feature polished sterling medallions with black inlay that add a touch of sophistication.
---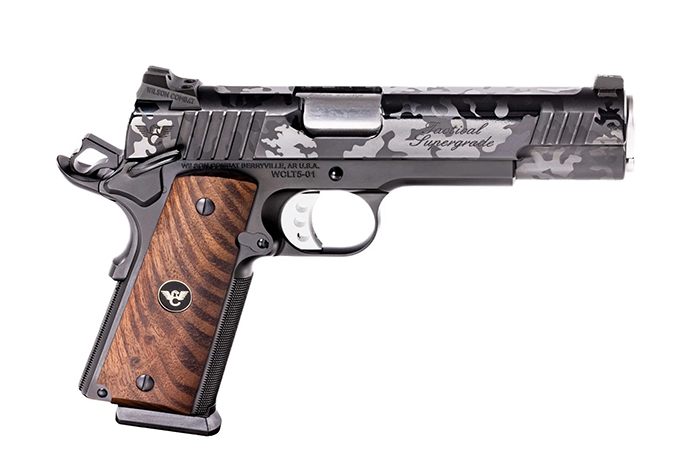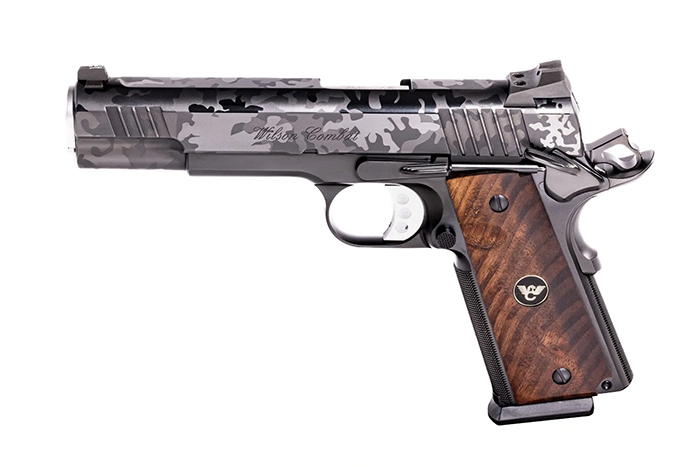 ---
Going to the slide, it is made of carbon steel and has a high polish with camo bluing that creates a striking contrast. The slide has a flat top, wide cocking serrations, ball endmill cuts, and a heavy machine chamfer on the bottom. The slide also has a tritium front sight and a battlesight rear sight for low-light conditions.
---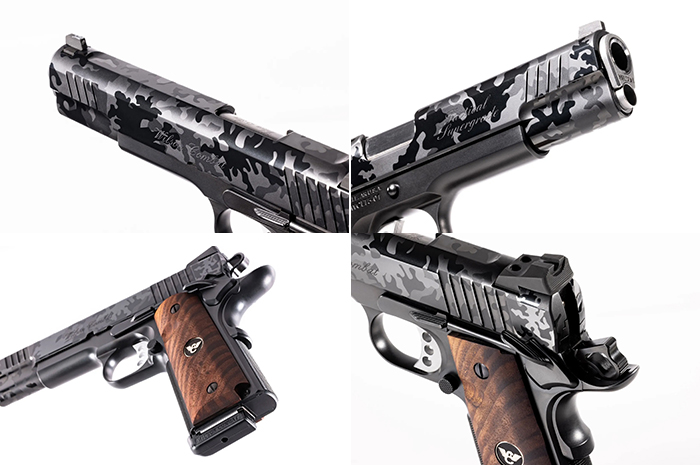 ---
The barrel is a 5" stainless match grade barrel with a flush-cut reverse crown that enhances accuracy and durability. The barrel has a thick flange bushing and a full-length guide rod for smooth operation. The barrel hood is specially engraved with the Wilson Combat logo and the unique serial number of the handgun.
---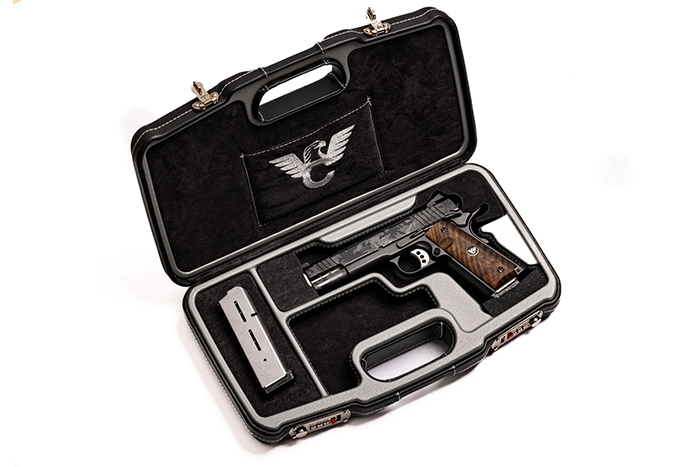 ---
The handgun has a crisp trigger pull of 3 ½# -4 ½# with a long trigger pad (3 hole) for optimal control. The safety features include a high-ride bullet proof® beavertail grip safety and an ambidextrous Bullet Proof® thumb safety. The magazine release is also Bullet Proof® and easy to access.
According to Wilson Combat, the handgun comes with an accuracy guarantee of 1" at 25 yds, which demonstrates the superior quality and performance of this handgun. The handgun also comes with a Wilson Combat custom pistol case and a letter of authenticity that certify its rarity and value.
The Wilson Combat Limited Ten Series 5 Supergrade is a handgun that combines beauty and functionality in an unparalleled way. It is a limited edition handgun that will be cherished by its owners and admired by others. It is a handgun that reflects the excellence and passion of Wilson Combat.