What's Better Than A Single Head Weaponlight? A Dual Head Weaponlight!
Gungho Cowboy
22 Aug 2023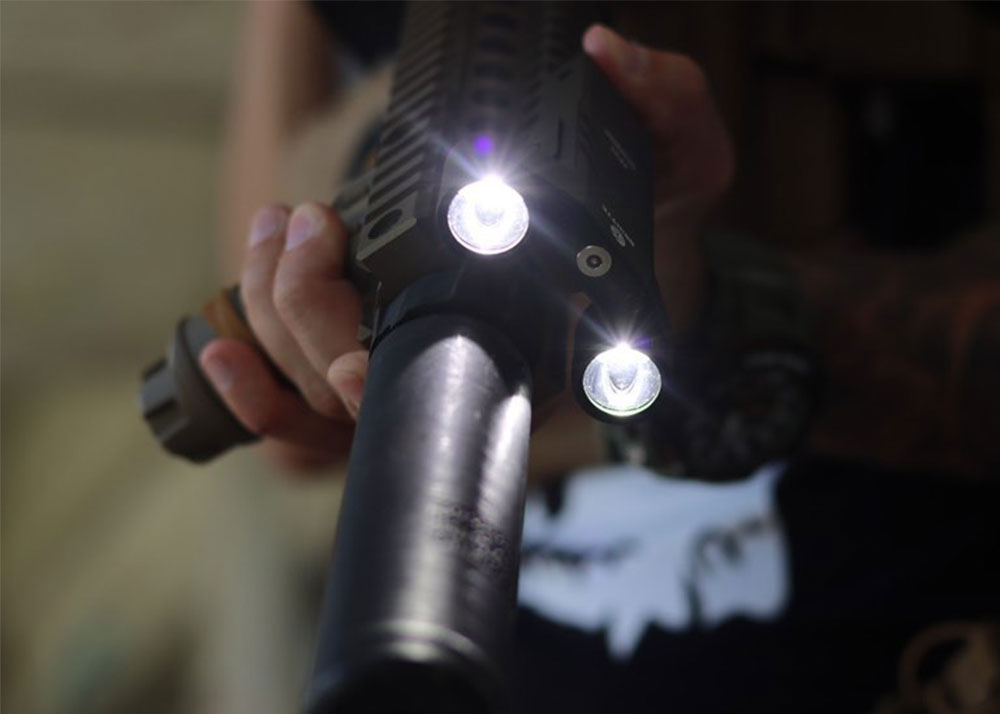 That is what the Brinyte XP22 offers. Brinyte says the XP22 is a powerful weaponlight that is easy to use and suitable for a variety of combat scenarios. It uses 2 OSRAM lamp beads with a brightness of 1300 lumens and a beam distance of over 260 meters, it provides ample illumination for any situation. The light is powered by an integrated 1100mAh li-polymer battery, which is both durable and long-lasting.
One of the standout features of the XP22 is its unique magnetic charging port design. This allows for fast and convenient charging, so no need to look for batteries when you need them, they can always be ready for action after being charged from the mains or a powebank. The light also has an electronic key lock to prevent accidental activation, as well as an intelligent battery indicator to let you know when it is time to recharge.
---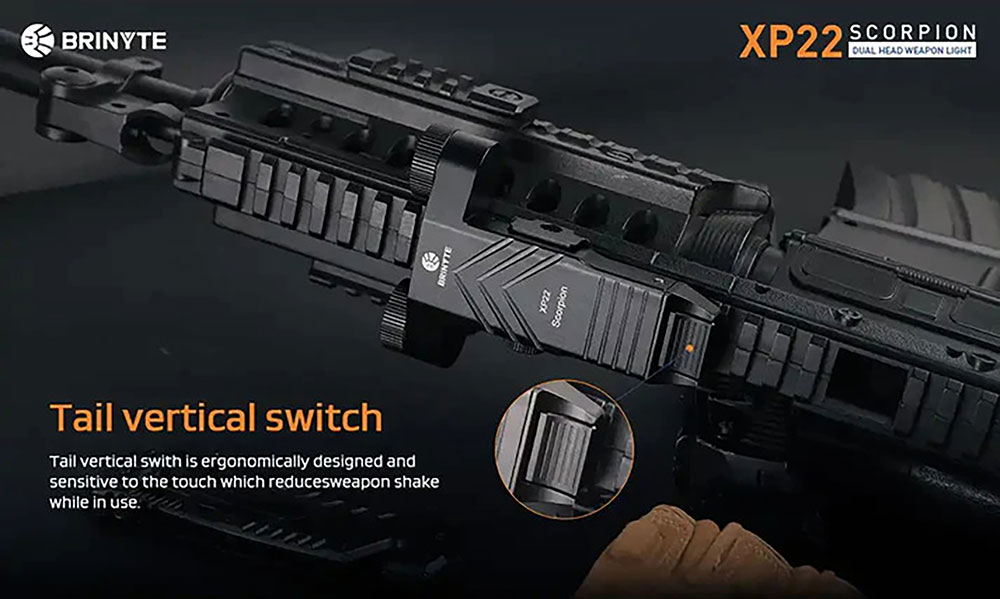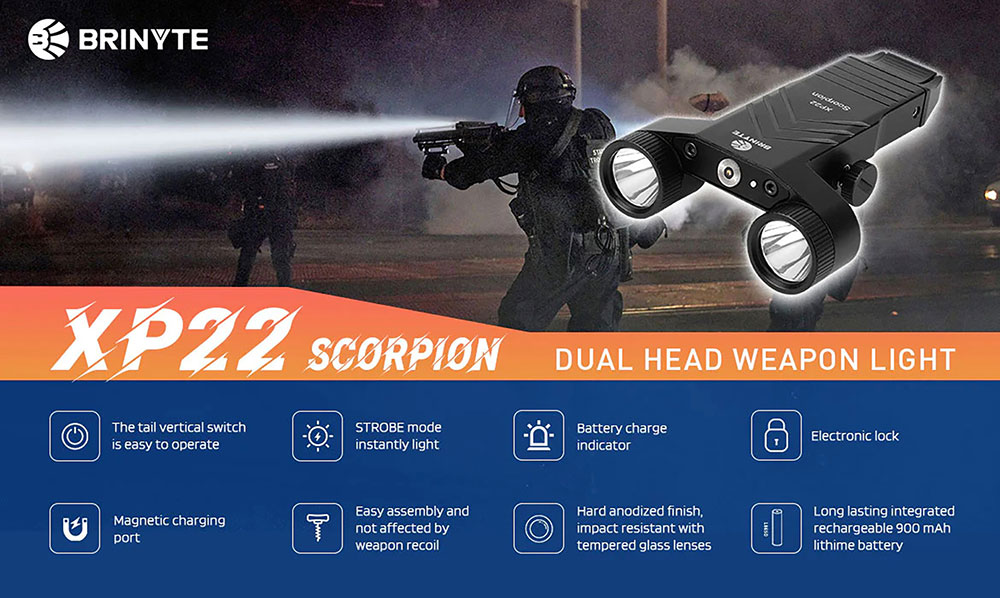 ---
In addition to its standard lighting modes, the XP22 also has a flashing mode for emergency situations. The tempered glass lens is anti-abrasion, anti-scratch, and drop-resistant, ensuring that the light can withstand the rigors of combat. The screw rod is fastened and assembled on the weapon body to easily resolve the impact of the recoil.
The XP22 also features an intelligent power indication design, which lets you know how much charge is remaining. And with its instant lighting function, you can quickly activate the light when you need it most. All these features combine to make the XP22 a reliable and versatile weapon light that can meet the needs of any user.
---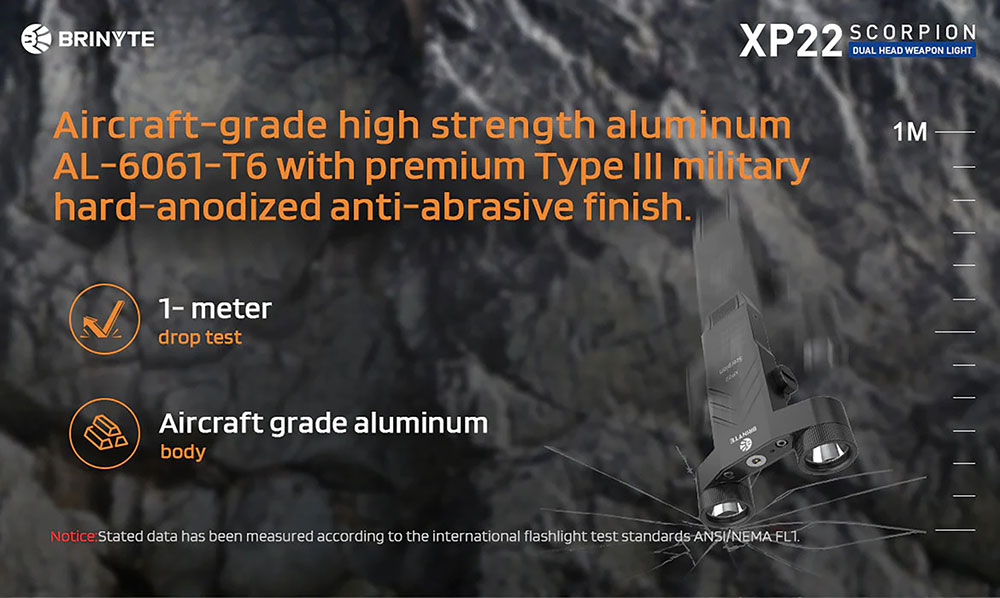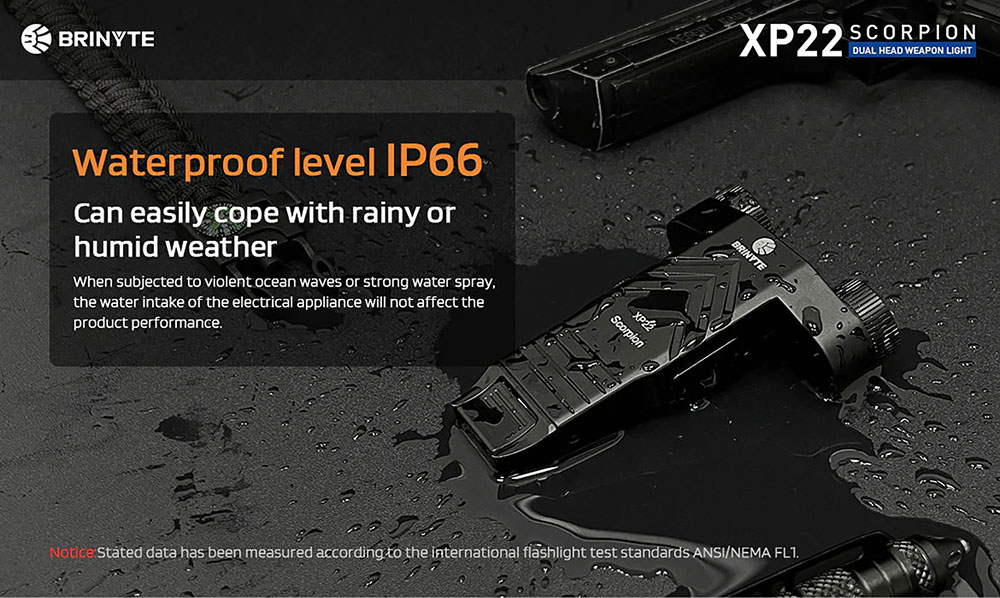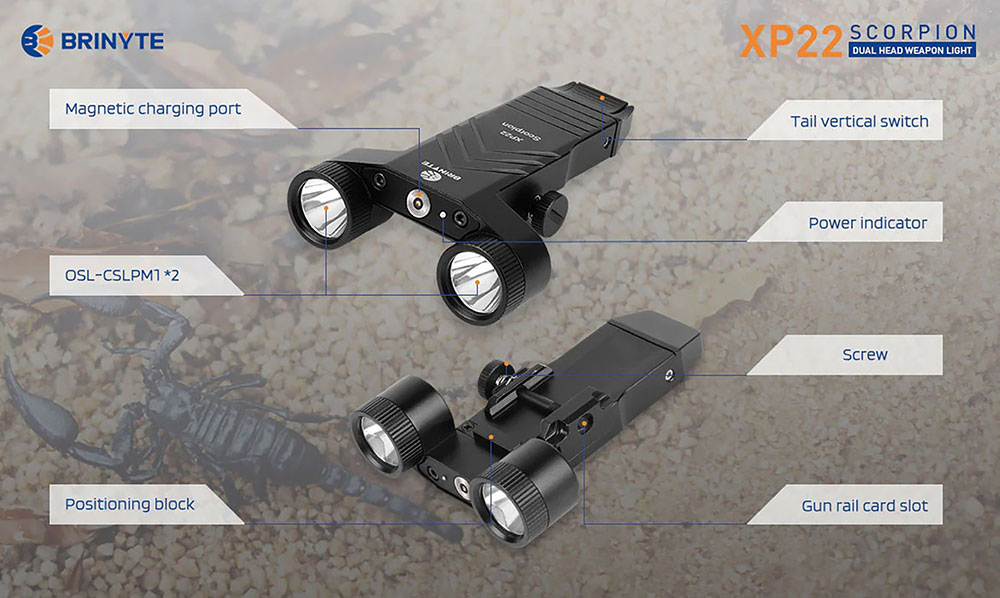 ---
So overall, Brinyte XP22 is a powerful and easy-to-use weaponlight that was an improvement of the 400-lumen XP22 last year and it is suitable for a wide range of combat scenarios. With its fast magnetic charging, electronic key lock, and intelligent battery indicator, it provides reliable illumination when you need it most. If you are not satisfied with a single head weaponlight, then the XP22 might be the combat lighting solution that meets your needs.