What Will Tokyo Marui Reveal Next Week At The Marufes Online Part 6?
OptimusPrime
11 Sep 2021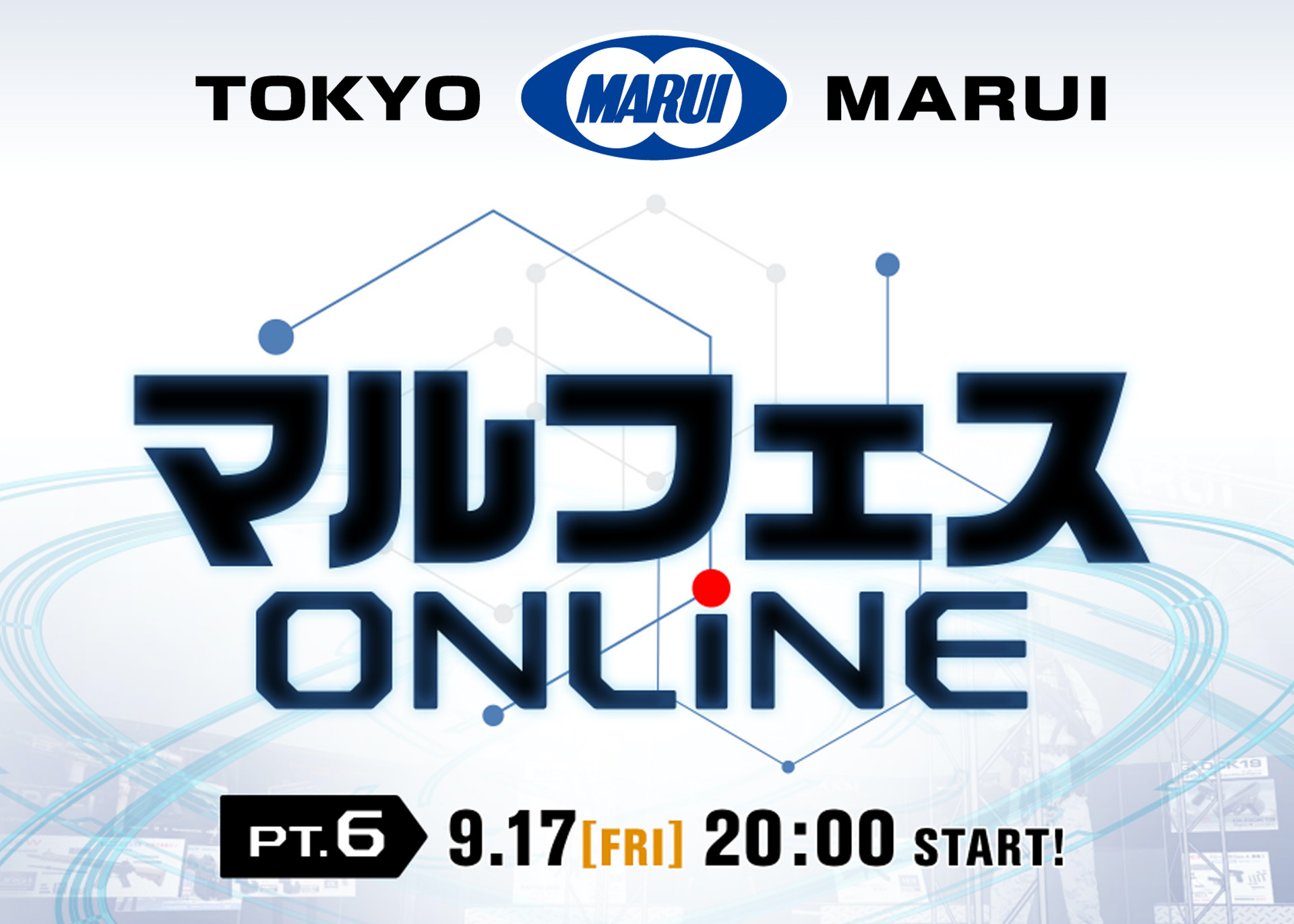 Tokyo Marui did away with tradition of doing some product teasers whenever they plan on revealing new products at upcoming trade events and during the ongoing Covid-19 Pandemic, at their Marufes Online. In Part 5, they started not showing the teaser which led to the announcement of their first gas blowback airsoft shotgun, the SAIGA-12K, and the White Storm NGRS, which is basically the AK Storm NGRS in white/winter coating.
Just like the previous editions, the Marufes Online Part 6 which take place next week, the 17th of September is comprised of two main parts:
Marudeca Advertising Headquarters (Business trip version) – The duo of the Marudeca Advertising Headquarters, Tokyo Marui PR Head Deka Shimamura and Virtual Military YouTuber Irodori Mayoi, will be announcing the new product(s) that the company will be rolling out either for end of 2021 or most likely, in the first part of 2022.
New Product Corner – Deka will be going over the new product(s) showing the different details and explaining why they developed the product along these features.
---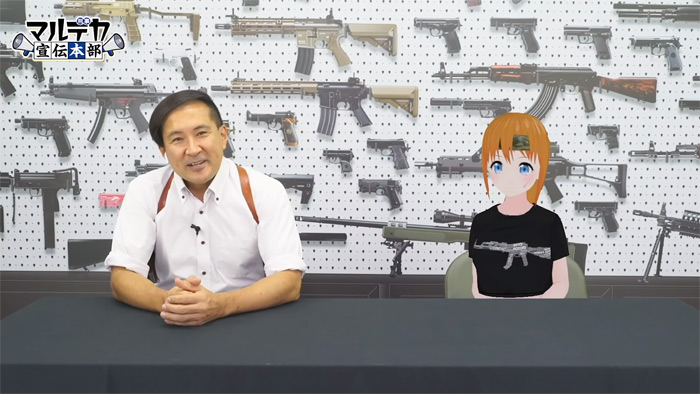 The hosts, Tokyo Marui PR Head Deka Shimamura and Virtual Military YouTuber Irodori Mayoi
---
There is a third part, the "Shooting Corner" in which Deka will do a test shoot of the airsoft guns they revealed or have already announced in previous editions. But the Marufes Online page does not indicae they will having this part.
We're curious if there will be new airsoft guns that will be revealed for Part 6 given there is no "Shooting Corner" to demonstrate an airsoft gun. Who knows? It can be some nice airsoft accessories that can go with the new products they have such as the upcoming SAIGA-12K Gas Blowback Shotgun and the recently released MP5A5 NGRS.
There is a lot to expect from Tokyo Marui and we hope they expand their MP5 NGRS series such as releasing an SD version, an MP5K, or the MP5 RAS that comes with its Red Dot Sight. Some would agree that the company should do more retro releases by updating its previous airsoft guns such as the M16 series, FAMAS, M933, M733, SIG552, G3, and the PSG1 with the NGRS tech or Gas Blowback (or both).
With the announcement of the SAIGA-12K Gas Blowback Shotgun (GBBS), the company has created another airsoft gun category after the AES (Automatic Electric Shotgun). With this tech, perhaps it can create GBBS version of the AA-12 and the SGR-12 or put out more GBBS based on the various automatic combat shotguns such as the HK CAWS, VEPR-12, S&W AS-12, and the Daewoo AS-12.
We'll find out on Friday, the 17th of September at 2000H (JST).