WELL PRO Is Releasing The Most Affordable & Lightest Airsoft Minigun
Logan
01 Jul 2023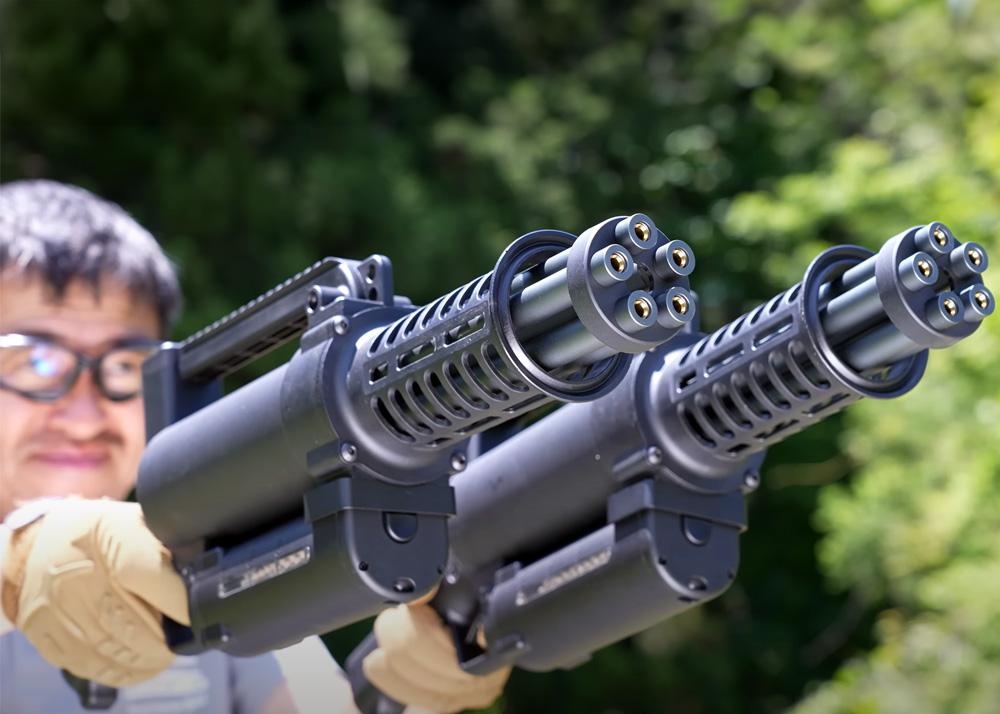 Some airsoft players dream of having an airsoft M134 minigun but the early releases that are 1:1 scale made by Craft Apple Works (CAW) and Classic Army more than a decade ago were just too expensive to own until Classic Army released a M134 microgun which is cheaper and lighter over 5 years ago. Though at US$700, it can still be an expensive for a many airsoft players to own.
An even smaller airsoft version of the famous minigun should be shipping this month. WELL PRO made its own Micro M134 Tactical Gatling Gun electric gun that can fire BBs at a high rate. The minigun is very small, only 575mm long and 3.4kg heavy making it the latest airsoft minigun (the Classic Army microgun is 4kg. You can hold it with one hand and shoot many BBs at once. It can fire about 35 BBs per second, making it a good support and fire suppression airsoft minigun.
---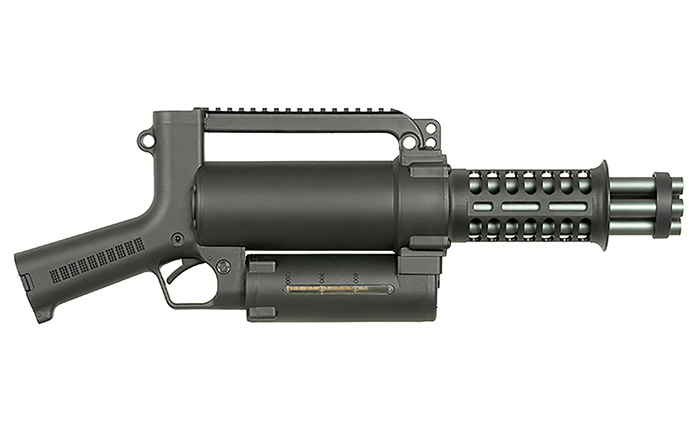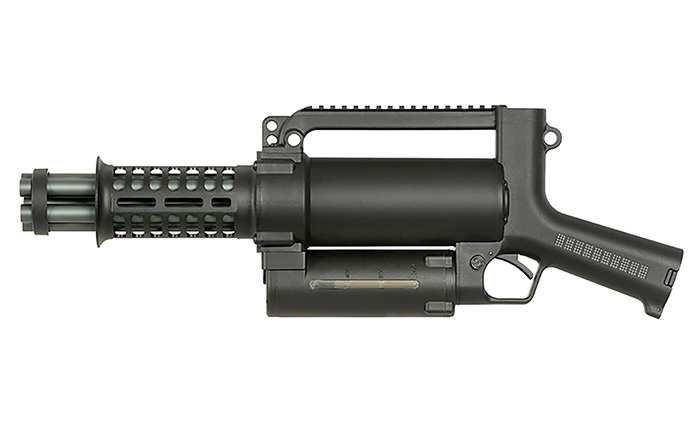 ---
Mach Sakai got to get his hands on two units via the H.T.G. Military Shop in Japan and he gets to test them, akimbo style:
The handle on top of the gun has a 20mm rail where you can attach things like sights to help you aim better.  You can use a red dot sight or a scope to acquire your target better. You can also take off the handle if you want.
There are also QD sling holes on the front and back of the gun, so you can use a 2-point sling to carry it easily.
The most fun thing about this gun is that it has 5 barrels that spin when you shoot. The BBs fly out when the barrel is at the top. You can adjust the hop of each barrel with a screw so the BBs can fly farther and more accurately. The barrel jacket has M-LOK slots where you can attach a foregrip or other accessories to make the gun more stable.
---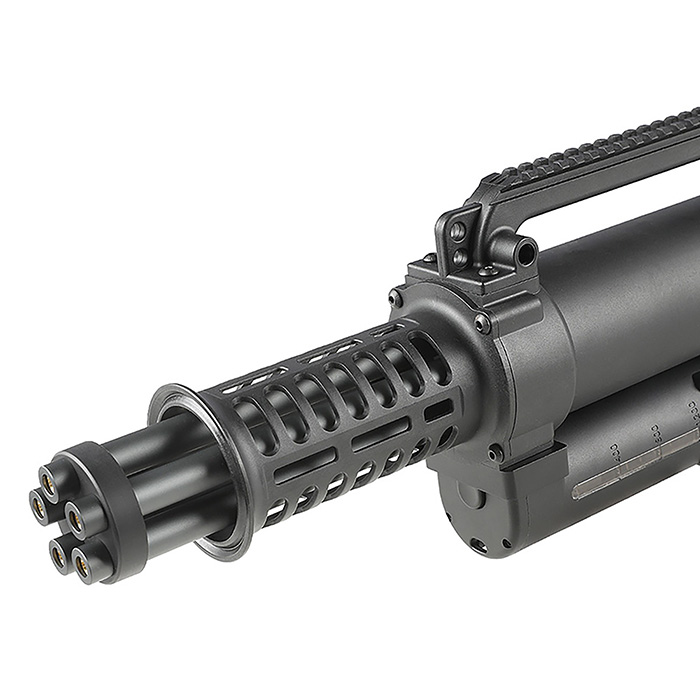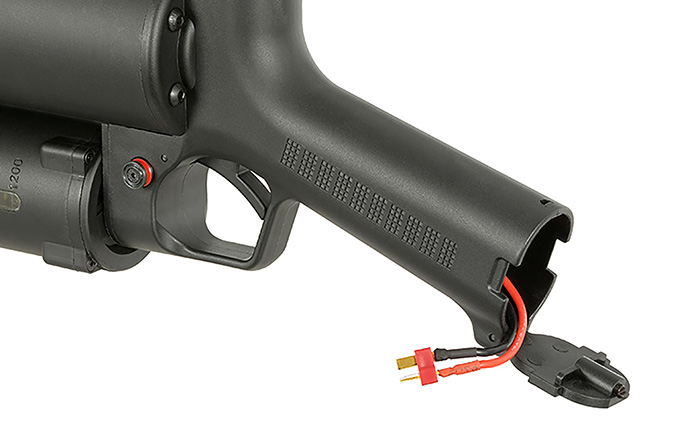 ---
To adjust the hop, you have to turn the barrel by hand until you see the screw. There is a slit at the base of the barrel to show you which one it is. You need to make sure you take out the magazine and check that there are no BBs left in the gun before you do this.
The magazine is a cylinder that holds 1,200 bullets. When you put it in the gun, it automatically winds up and feeds the bullets to the gun. You don't have to do anything else to load the bullets. There is a window and a scale on the side of the magazine that shows you how many bullets are left. Don't put more than 1200 bullets in the magazine or it won't close. Also, be careful not to let go of the bullet feeder when you put in the magazine.
---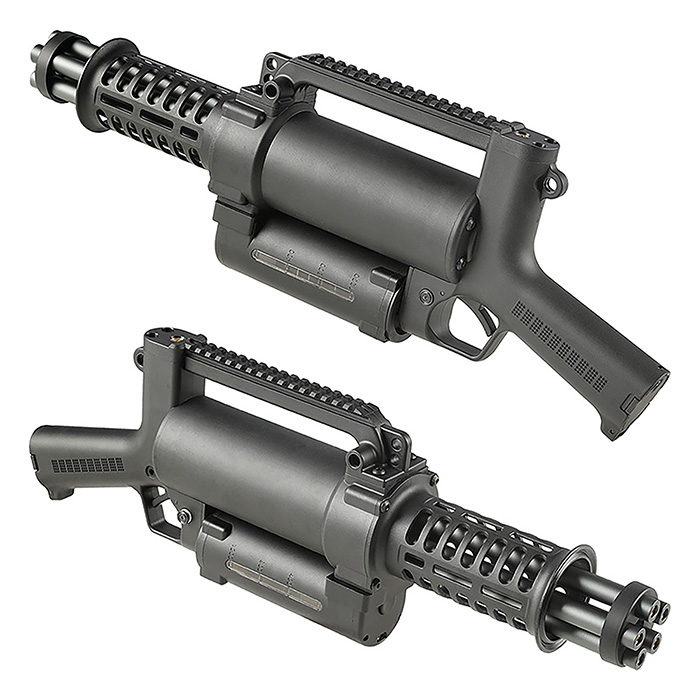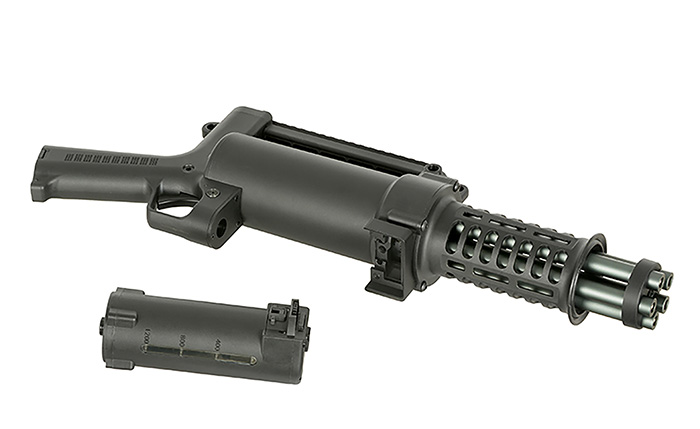 ---
The battery goes in the pistol grip. There is enough space for a big battery, about 3.2 cm wide x 13 cm deep. The recommended battery is an 11.1v 3-cell Lipo battery, which has a lot of power and uses a T-type terminal that works well with high currents.
To own one you can order from reputable retailers in Asia that are taking orders for the WELL Pro Micro M134 Tactical Gatling Gun electric gun for around US$500.00, US$200.00 cheaper than the Classic Army Microgun.  Other airsoft retailers outside of Asia such as Taiwan Gun and Evike.com are expecting it to be in stock in the latter part of 2023.