Watch: Finnish Defense Forces Demonstrate Preparedness In "Battlefield 2020"
Logan
25 Jun 2020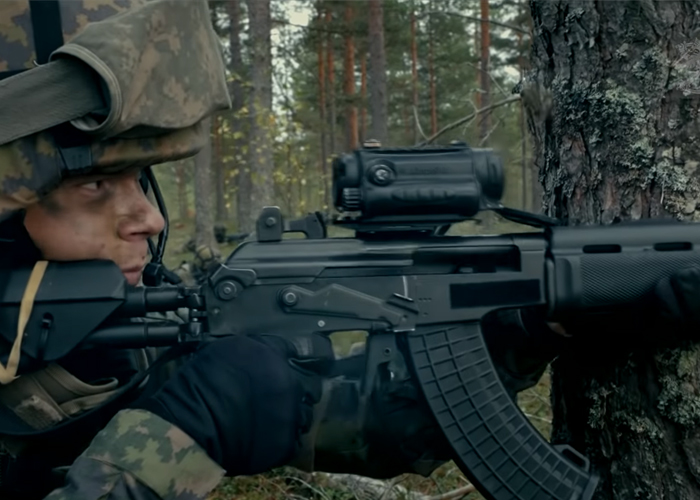 It's always great to watch videos from defense forces around the world as we get to see how they use such videos from education or recruitment, or perhaps scare potential enemies into not messing with them. An interesting video is from the Puolustusvoimat or the Finnish Defense Forces called "Battlefield 2020."
Commissioned by the General Staff Training Department during 2016-2020, the Defense Forces Service Center produced "Battlefield 2020" to replace the previous video "Battlefield" that was released in 2008. This video serves as an education film for conscript training as Finland still does universal male conscription in which males above 18 years of age are to serve in the military for 165, 255 or 347 days. After the mandatory service requirements, they are then placed on reserve until they reach 50 or 60 years of age, depending on military rank.
According to the video's description, roughly translated from Finnish using online translation, the purpose of the video is to give trainees a realistic picture of the Defense Forces as a whole, the circumstances and operating environment of exceptional circumstances, as well as threat models and readiness regulation.
The film is part of the combat training that are used for the beginning period and also in the NCO (Non-Commissioned Officer) and Officer training. It is also used for reservists and staff.
The video shows Finland under attack by an enemy whose identity was not mentioned though the most immediate threat to the country is the big neighbor to the East --- Russia. With an assertive Russia and a history of warfare between the two countries especially during the Russo-Finnish War or Winter War in 1939, the country is on its toes. While, not a member of NATO, Finland nevertheless has close cooperation with NATO and is one of the six countries that are part of the "Enhanced Opportunity Partners" of the Alliance.
Just like another military video training or promotional video (or to be blunt, "propaganda") the Finnish Defense Forces successfully defended the country on the ground, sea and in the air. The enemy was no match to the resolute soldiers who are steadfast in defense and quickly counter-attacked. The Finns are known for the staunch defense and the capabilities of their soldiers, especially in winter warfare.
It's also good material for milsim event organizers to write their scenario for their next event.