Viridian Weapon Technologies' RFX45 Closed Emitter Green Dot Optic Is Now Available
Gungho Cowboy
30 Jun 2023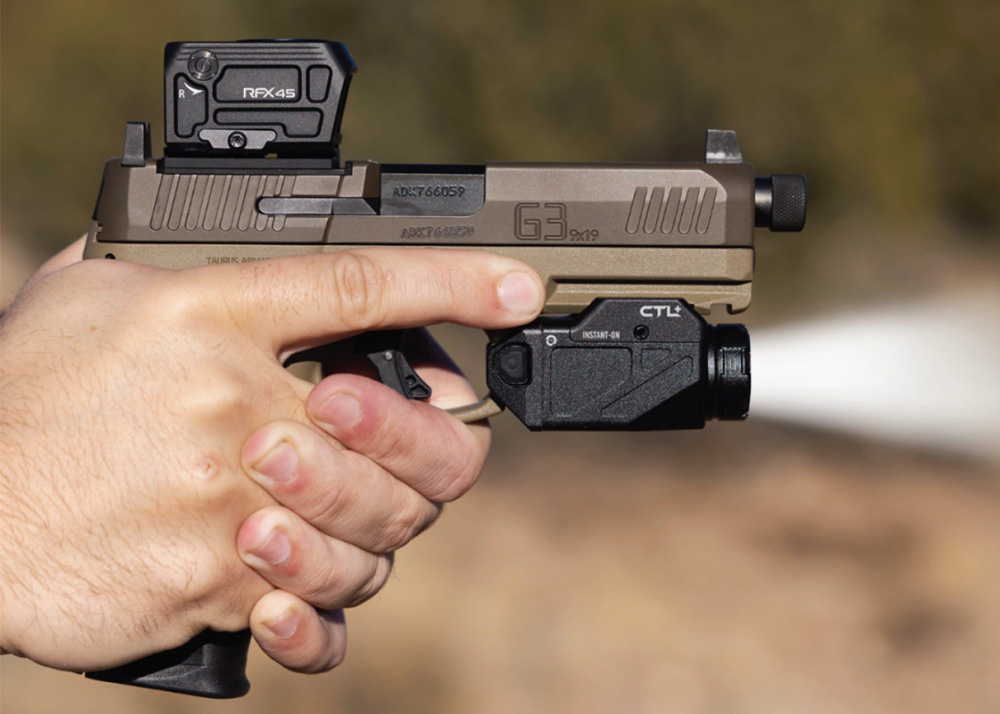 If you are looking for a green dot sight that works with both pistols and rifles, you might want to check out the RFX45 from Viridian Weapon Technologies. This is a closed emitter optic that was first shown at SHOT Show 2023 and is now on the market.
The RFX45 has a sealed design that protects it from dust, moisture, and debris, making it durable and reliable. It also has a strong 6061 aluminium housing, multi-coated lenses and an IPX6 rating for water resistance. Some of the features that make this optic stand out are its INSTANT-ON activation, which turns on the dot when you draw your weapon, its auto shut off function, which saves battery life, and its long-lasting CR2032 battery, which can last up to 50,000 hours. The RFX45 has a large 24mm lens, a 5-MOA green dot reticle and 10 brightness settings, including two for night vision.
---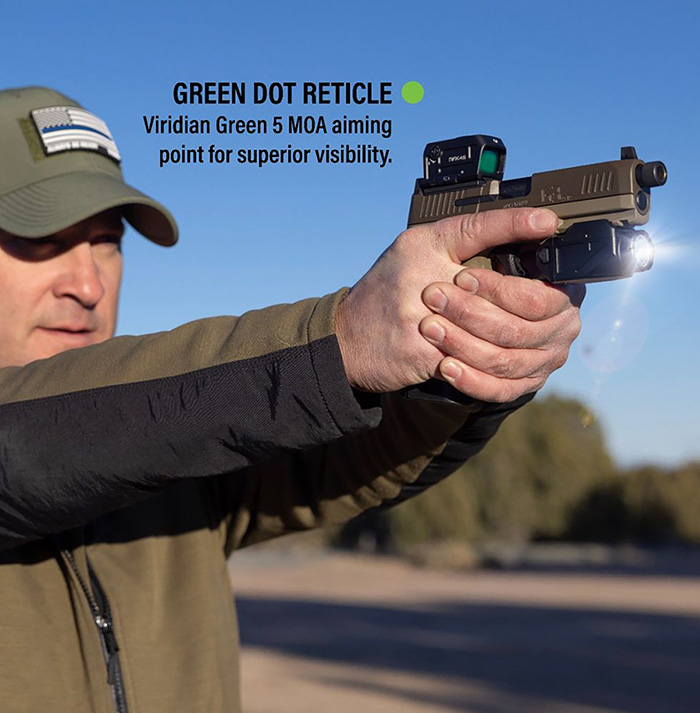 ---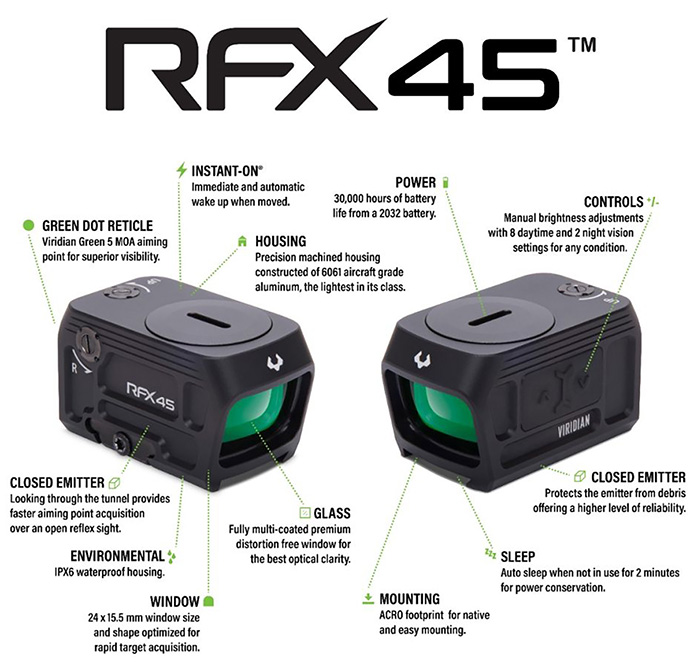 ---
According to Viridian Vice President of Sales, Andy Scott, the RFX45 is a smart choice for shooters who want a green dot sight that performs well in any situation:
"Eyes see green better, and the RFX45 is a workhorse that comes standard with a lot of technology designed to benefit the shooter," said Viridian Vice President of Sales, Andy Scott. "The RFX line as a whole has been well received by our customers and consumers because of the features of each optic coupled with green dot technology. As with all Viridian products, we started with the design and put features and specs into these offerings to make them stand out in the market."
---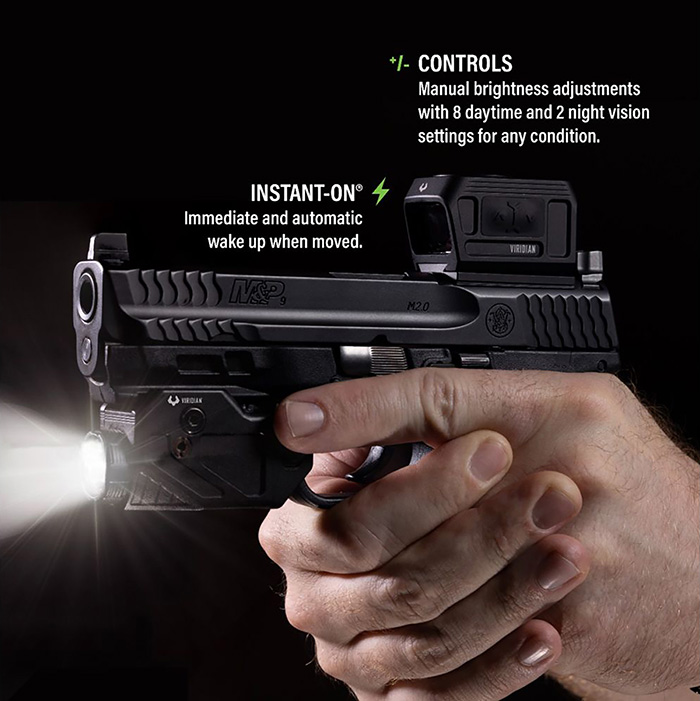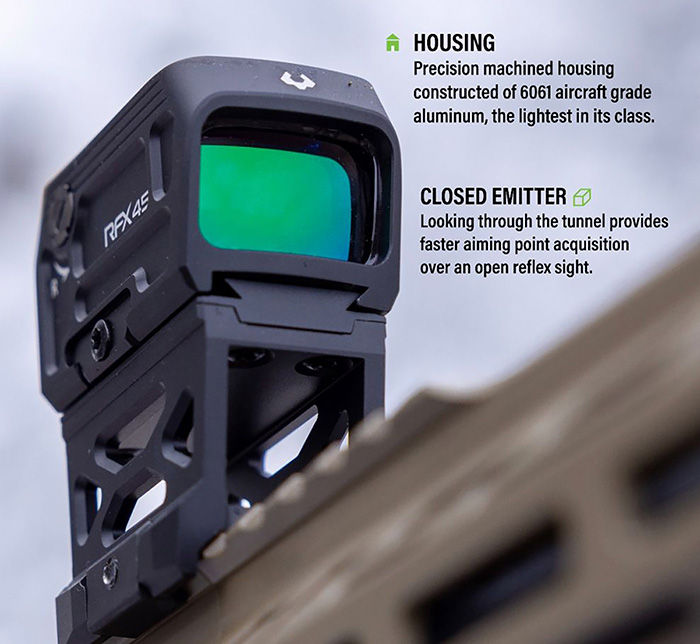 ---
The RFX45 comes with an ACRO mount, but you can also buy adaptor plates for Glock MOS, RMR and Docter mounts if you want to use it with different pistols. For rifles, you can choose between two Picatinny rail mounts with different heights.
The RFX45 is available now at the Viridian Weapons Technologies official store. Depending on the variant, pricing ranges from US$399 to us$489. These are bit outside of the budget of most airsoft players who always look for a replica for airsoft use, but not a problem for those who planned on using it on their real-world guns apart from airsoft guns.