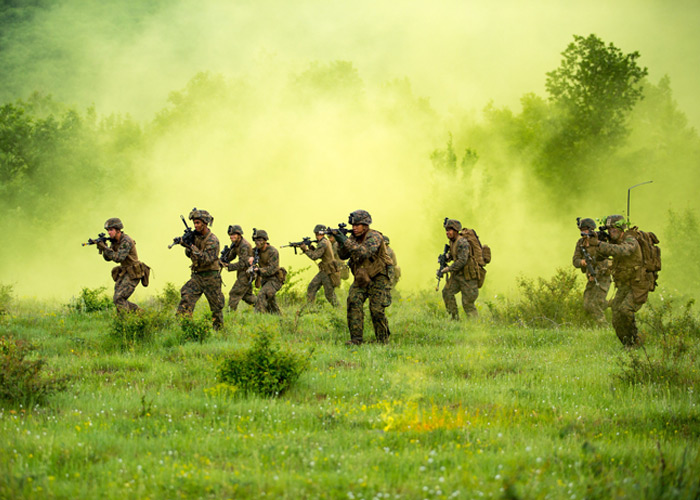 Last month, the US Marine Corps have started moving the Marines into 15-member rifle squads. The Marines from the 2nd Battalion, 8th Marine Regiment will be the first to train and deploy in this configuration, which adds two more members to the much vaunted 13-Marine rifle squad.
The Marine Corps Times got an exclusive look into this new configuration.
This was announced late last year in which by Marine Corps Gen. Robert B. Neller. The plan was to remove Marine from the rifle squad, to bring it to 12, but adding two new billets, a systems operator and assistant squad leader.
Whilst this might look like a reduction in firepower since that means one rifleman removed from the squad, new technologies may just enhance the squad's lethality due to the capability of the systems operator who will be in charged in squad-level unmanned aerial systems (or drones), man-pack counter-IED (improvised explosive device) and electronic counter-measures (ECM) systems.  
The assistant squad leader will of course be the second-in-command of the squad and will be in charge of managing fire support and communications with the company and battalion network. This will free up the squad leader to focus on the immediate threats and objectives. Before, the next person in charge after the squad leader is a fire team leader appointed to the role.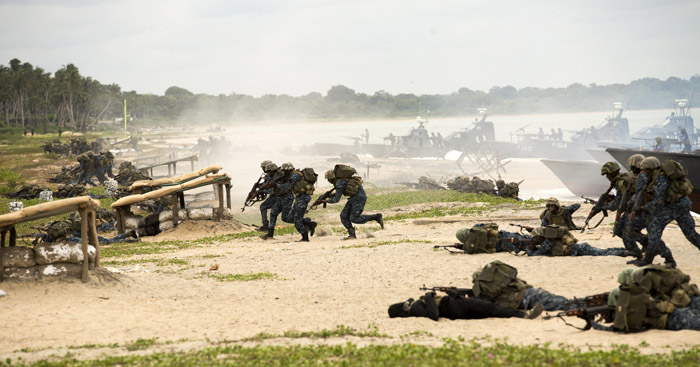 (U.S. Marine Corps photo by Lance Cpl. Robert Sweet)
As far as we know, the 13-member squad configuration of the Marines is already one of the largest in the world, the new 15-member configuration makes it even more and brings additional guns to the fight. According to the Marine Corp Times story, it also means they can be dispersed a lot more without losing command and control.
With the exception of one Marine, who will be carrying the M38 , the members of the squad will be carrying the M27 IAR rifle. They also are expecting that they will be carrying the Carl Gustaf 84mm recoilless rifle.
Will this new configuration be effective especially against near peer potential enemies such as the Russians, Chinese or the Iranians? Training will help improve unit cohesion and coordination, but it remains to be seen until it actually goes into action in a real operation.
Top photo: U.S. Marine Corps photo by LCpl. Angel D. Travis