U.S. Army To Place An Even Bigger Order Of The Barrett MRAD For Its PSR Program
Logan
28 Jan 2021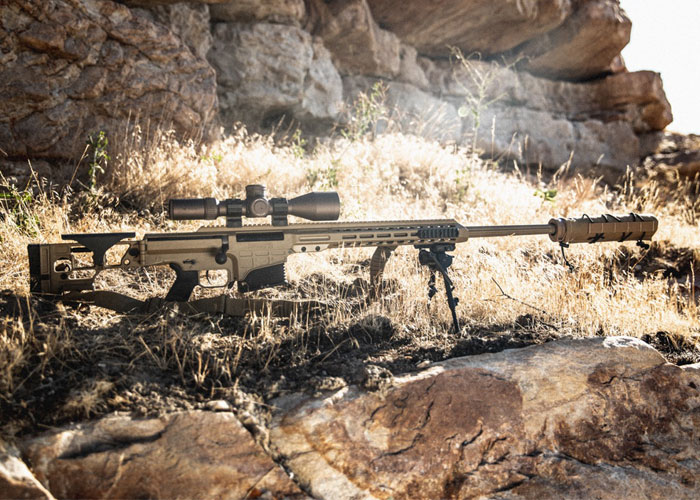 The U.S. Military has totally fallen in love with the Barrett MRAD (Multi-Role Adaptive Design) Rifle. The American firearms company has already started to deliver the rifle to the USSOCOM since announcing the contract in December 2020 with the Army and Marines are contemplating getting the rifle for their own use.
Last year, the U.S. Army planned on getting 536 of the MRAD for a total of $10.13 million but according to Task & Purpose that it is planning "approximately 2,800" MRADs for its Precision Sniper Rifle (PSR) program. The website got confirmation through the spokesperson of the spokesman from the Army's Program Executive Office Soldier (PEO Soldier).
"The Army plans to purchase Multi-Role Adaptive Rifle (MRAD) systems for Foreign Military Sales and Precision Sniper Rifles (PSR) systems for Army Snipers and EOD personnel," PEO Soldier spokesman told Task & Purpose. "The MRAD is one component of the PSR."
This also means that the Remington MSR MK21, which is the rifle selected originally for the program, will not be adopted as it did not conform to the USSOCM requirements. In the budget justification requirements, the U.S. Army intends to replace both the M107 sniper rifle and M2010 Enhanced Sniper Rifle system.
The MRAD is a modular sniper rifle that has a user-changeable barrel system. It can fire the .338 Lapua Magnum, .300 Winchester Magnum, .308 Winchester, .260 Remington and 6.5 Creedmoor with the barrel system that can be changed with a standard Torx wrench by loosening two bolts. Its upper receiver is machined from 7000-series aluminum and it includes a full-length M1913 Picatinny top rail with built-in taper. The lower receiver has a fully adjustable match-grade trigger module for users easily set their ideal pull. The stock if foldable and has an adjustable cheek rest.
The contract for the MRAD PSR is seen to be done by spring of this year and it will be a five year contract.