U.S. Army & Marines Looking Into Replacing The M2 Browning & M240
Logan
14 Nov 2020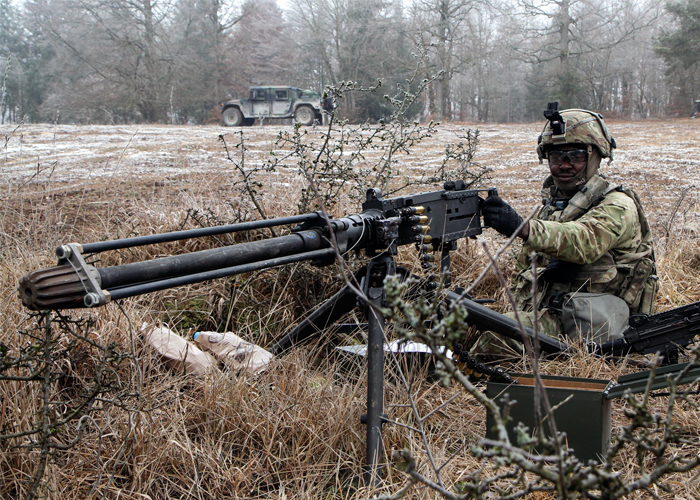 With the plan of replacing the M4 and M249 weapons with the NGSW program, it looks like even the bigger ones might be next in line to be replaced. According to Military.com, the U.S. Army as well as the U.S. Marines are looking into replacing the 7.62mm M240 and the .50 M2 "Ma Deuce."
With the Army conducting a Platoon Arms and Ammunition Configuration (PAAC) Study which was designed to help inform the small arms requirements for squads including the possible replacement for the M240. The M2 Browning Machine Gun has been in service since 1933, having seen action in major wars and has been an indispensable tool as a heavy machine gun that has proven its worth.
During the National Defense Industrial Association's Armaments, Robotics and Munitions conference, David Oatley, product director for crew served weapons at the Army's Program Executive Office Soldier, said that, "Based on the success of the Next Generation Squad Weapons (NGSW), we are interested in learning more about the possibilities in the state of technology for next-gen medium and next-gen heavy machine guns that would be used to potentially replace our legacy systems. Our systems have been around for a very long time, and we expect that we will want to increase that capability at some point in the future."
For the U.S. Marines, they are checking out SIG Sauer's .338 Norma Magnum machine gun as a replacement for the M240. The weapon has already met the safety requirements of the U.S. Special Operations Command in January. The Norma machine gun is said to have the same recoil as the M240 but has a longer range and lethal even at a great distance.
The Marines are at the same time are following the developments in the NGSW program.
As to when the changes might possibly happen, it will still be a few years in the future as the PAAC study has just started.
Top photo: A 8th Engineering Battalion conducts security at the perimeter of one of the camps, during Combined Resolve XIII with an M2 Browning Machine Gun equipped with a BFA (Photo by U.S Army National Guard Sgt. Fiona Berndt)