The U.S. Army Is Evaluating The SMASH Fire Control System For the NGSW
Logan
01 Feb 2020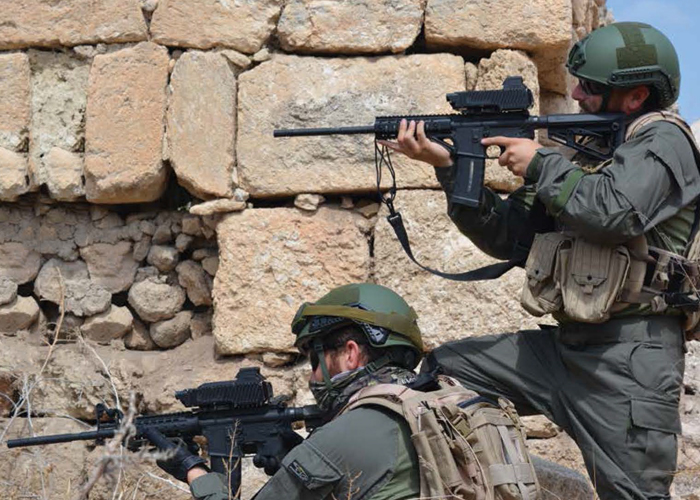 With the U.S. Army looking into proposed rifles from Textron, SIG Sauer  and General Dynamics for the Next Generation Squad Weapon, they also need a fire control system that can complement its added lethality given that this proposed weapons are made to penetrate body armor of near peer enemies. For now, it is looking at the SMASH Fire Control System made by the Israeli company, SmartShooter.
We have feature the SMASH Fire Control System almost two years ago, which the SmartShooter promises that their electro-optical fire control system will give the shooter the first round hit. The SMASH looks like a very large Holosight and it is made up of the of the smart sighting module unit and the modified grip. These are mounted on any rifle that comes with the M1913 Picatinny rails and the shooter just needs to activate the SMASH unit with the switch.
The process of sighting and firing with the SMASH is a three step one --- acquire, lock and fire. Once the shooter pulls the trigger, the system does the rest. Even novice shooters can make their first round hits, turning a new army recruit into deadly marksman once given the basics of using the SMASH.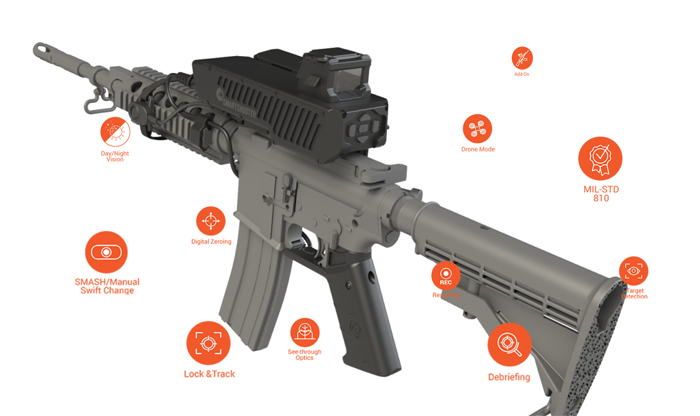 According to Military.com, the company is making a version of the SMASH for the NGSW and that they have teamed up with SIG Sauer for the program. It looks like that they are making a good bet with SIG Sauer given that it has been getting major contracts furnishing firearms to the U.S. Military, with the M17/M18 MHS pistols being the significant win.
"We are currently competing in the Next Generation Squad Weapon Fire Control competition ... with a similar technology," Schweiss told Military.com. "We are still adapting it, but it's going to be a pretty good solution."
The SMASH fire control system looks similar to another smart weapon rifle from Trackingpoint which is an expensive system but it does pave the way in making soldiers more lethal with accuracy and precision with such fire control system. You wouldn't want to be in the sights of someone holding a rifle with the SMASH, he or she will totally ruin your day.