Unity Tactical Adds MRDS Mount To Its FAST Line Including Improved Accessories
Gungho Cowboy
19 Jul 2023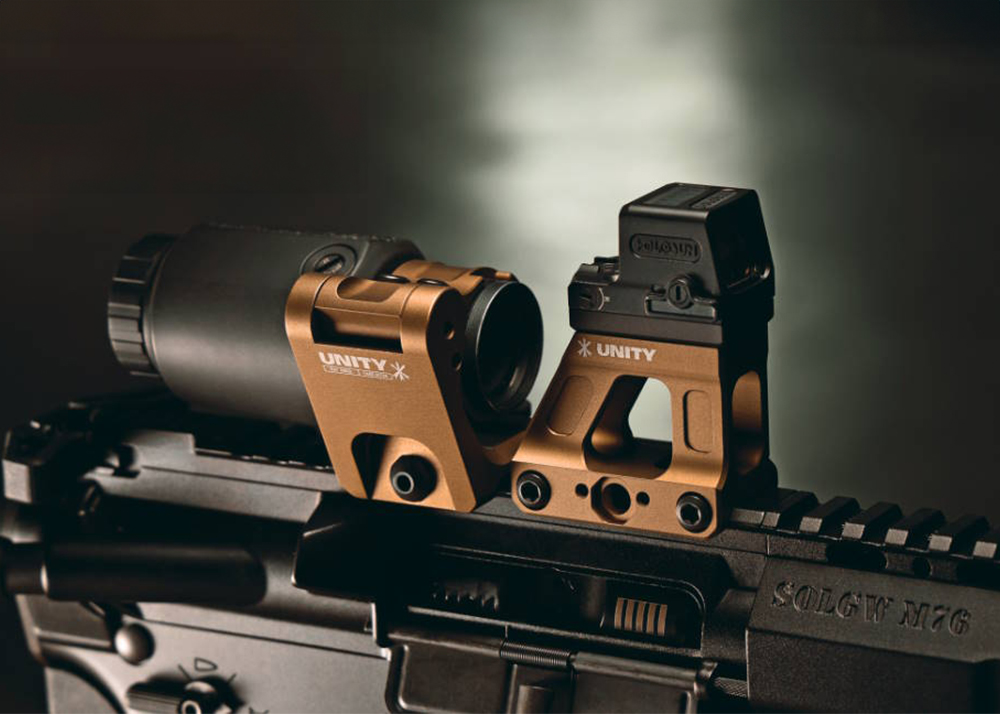 Unity Tactical, the company already familiar with airsofters as its products are licensed to PTS Syndicate for the airsoft market, has launched a new product and expanded its existing product line. These products are designed to improve the shooting experience and provide more options for using micro red dot sights (MRDS).
The new product is the FAST MRDS mount, which allows users to attach compatible MRDS to their firearms at the optimal height of 2.26″ to the optical centreline. This height is based on the FAST standard, which stands for Fixed Adaptive Scope Technology. The FAST MRDS mount works with any of the Optic Adapter Plates in the FAST Modular Accessory Suite, which are plates that adapt different MRDS models to the FAST mount.
The FAST Modular Accessory Suite is a collection of accessories that complement the FAST MRDS mount and other FAST products. It includes four Optic Adapter Plates for MRDS with Aimpoint ACRO, Leupold DPP, Trijicon RMR/SRO, and Sig Romeo1 Pro footprints. It also includes an Offset Optic Base, which allows users to mount a secondary optic at a 36-degree angle for close-range engagements.
---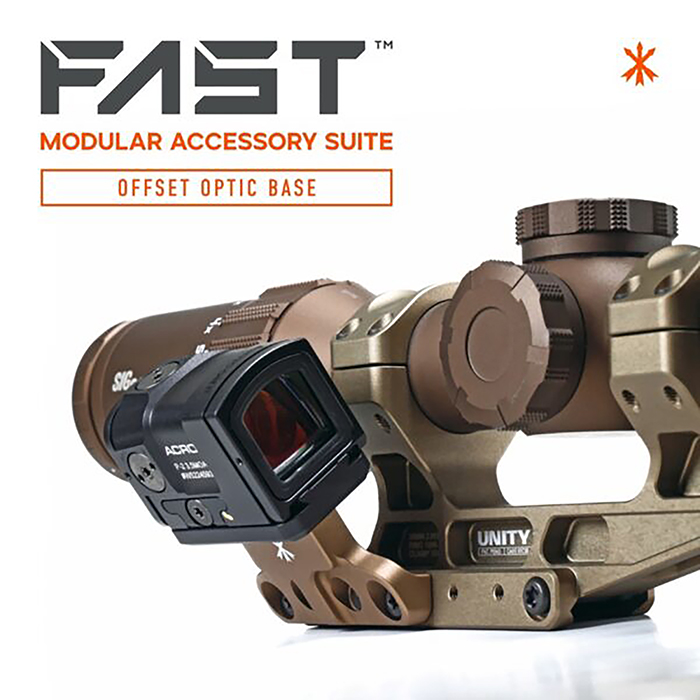 ---
The latest additions to the FAST Modular Accessory Suite are two more Optic Adapter Plates for MRDS with Holosun 509T, Holosun K and Shield RMSc footprints. These plates expand the compatibility of the FAST MRDS mount with more MRDS models on the market. Another new addition is an MRDS Top Ring for the FAST LPVO, which is a low-power variable optic scope mount. The MRDS Top Ring attaches an MRDS directly to the top of the scope mount at the 12 o'clock position.
---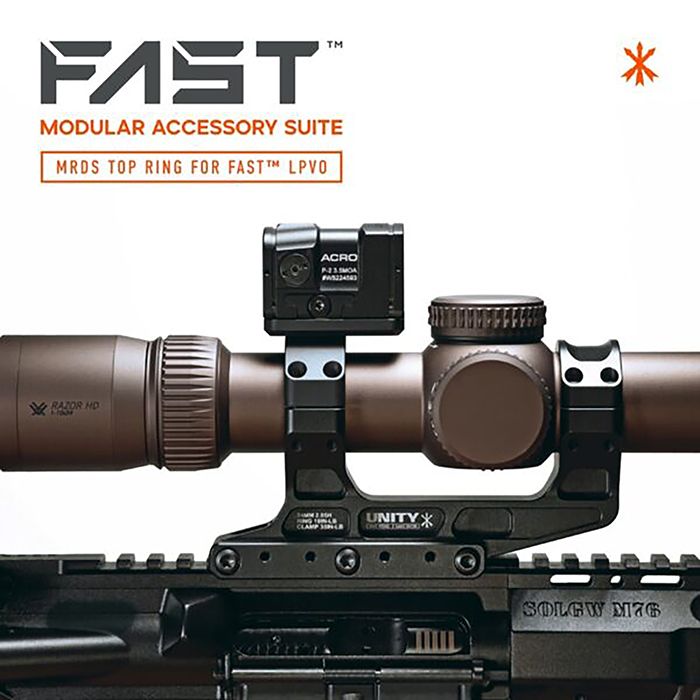 ---
The new products also offer more flexibility for users who want to combine different optics on their firearms. For example, users can now mount an EOTech holographic sight on a FAST Optic Riser and use an Optic Adapter Plate to attach an MRDS on top of it. This configuration was not possible with previous versions of the products.
---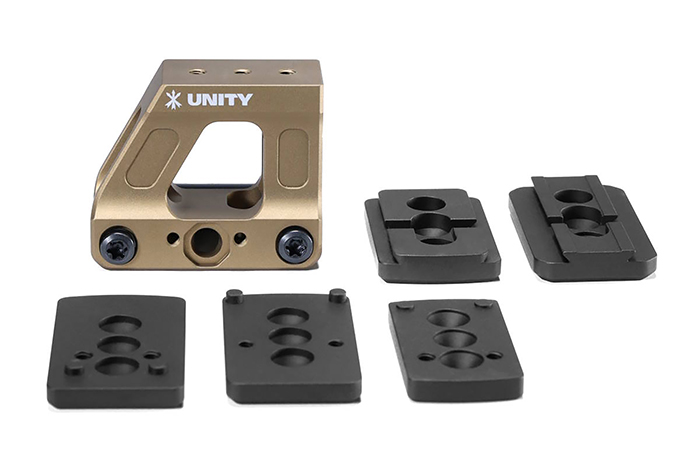 ---
"We saw a gap for end users who want to mount micro red dots at the 12 o'clock position in combination with other optics, and we always aim to fill gaps when we see them," said Mike Roth, VP of business development for UNITY Tactical. "The FAST MRDS and the FAST Modular Accessory Suite afford several configuration options, giving end users the flexibility and customization to mount primary and secondary optics in a variety of ways."
The new products are available in black or FDE colours and come with a lifetime warranty. The prices range from US$36 to US$152 depending on the product. Users can purchase them through authorized UNITY dealers or on UNITYtactical.com. Airsoft players can wait for PTS Syndicate to produce the airsoft versions.