Ubisoft Drops The First Official "Star Wars Outlaws" Trailer & Gameplay Walkthrough
Logan
13 Jun 2023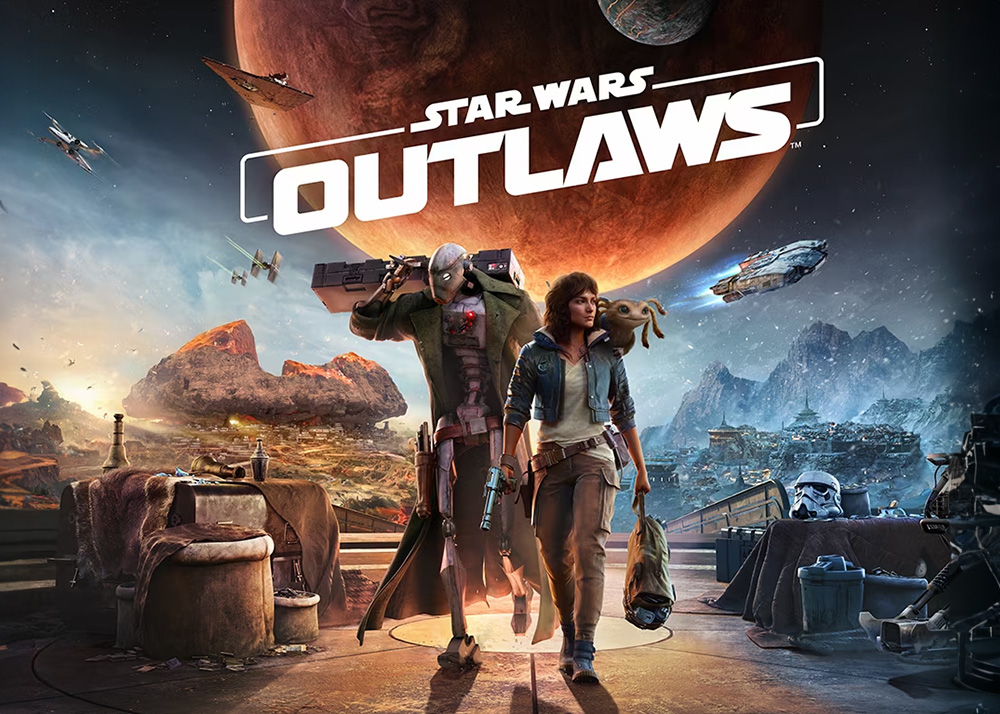 "Star Wars Outlaws", the open world Star Wars game that Ubisoft fans have been eagerly anticipating, will launch in 2024. The game's reveal came on Sunday at the Xbox and Starfield Direct Showcase by Microsoft. The game's main character, Key Vess, a smuggler who is like a female version of Han Solo, according to many viewers of the trailer.
"Star Wars Outlaws" is a new open-world game that lets players explore the Star Wars galaxy in a way they never have before. Set between Star Wars: The Empire Strikes Back and Star Wars: Return of the Jedi, the game follows the adventures of Kay Vess, a clever rogue voiced by Humberly González, and her faithful sidekick Nix, voiced by Dee Bradley Baker (Star Wars: The Bad Batch™). Together, they plan to pull off one of the biggest heists in the Outer Rim, while avoiding the Empire and the criminal underworld.
Developed by Massive Entertainment, Star Wars Outlaws is a story of survival, betrayal, and redemption in a galaxy far, far away. In the trailer, Vess is seen flying her ship through the galaxy, taking on missions, and engaging in combat. She is also seen interacting with other characters, including a Wookiee and a Twi'lek.
"We wanted to create the ultimate scoundrel fantasy in Star Wars, and we found the perfect setting and characters for it. Kay and Nix are outlaws who live on the edge of society, but they also have a chance to make a difference in a time of chaos and oppression," said Julian Gerighty, Creative Director at Massive Entertainment. "This is a game where you can shape your own destiny and carve your name among the galaxy's most wanted."
"Star Wars Outlaws is a game that will immerse fans in a rich and diverse Star Wars world, with an original story that introduces new planets and characters, as well as familiar ones. We are thrilled to collaborate with Massive Entertainment, who have proven their expertise in crafting immersive and detailed open-world games," said Douglas Reilly, vice president, Lucasfilm Games.
When released it will be playable on Xbox Series X/S, PlayStation 5, and Windows PC.