Tom Hardy To Star In The Film Adaptation Of "The Things They Carried"
Logan
13 Nov 2020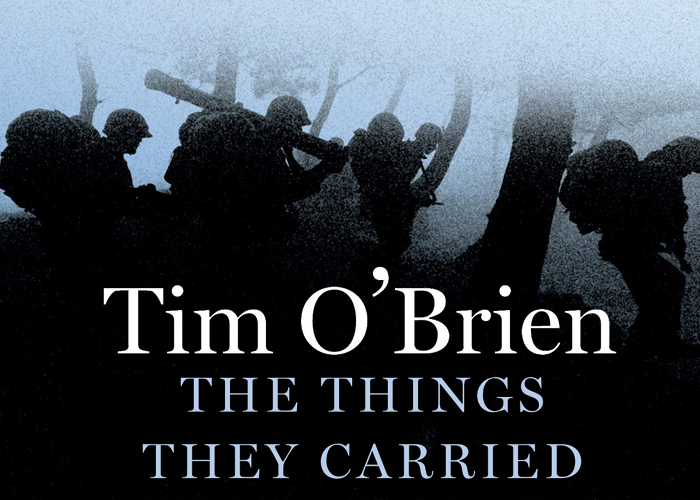 The book that is taught in middle schools and high schools across the U.S.A. will soon be turned into a movie and it will have a star-studded cast that includes Tom Hardy ("Dunkirk", "Mad Max Fury Road"). Deadline reported last week that Tim O'Brien's acclaimed "The Things They Carried", which is a collection of short stories of the experiences of a platoon of young soldiers during the Vietnam War, will have its film adaptation and Rupert Sanders ("Snow White", "The Huntsman") will be directing the movie.
First published in 1990, the book is based on the experiences of O'Brien when he was a soldier belonging to the 23rd Infantry Division. While the book is classified as historical fiction, he actually used real names including his name and dedicating the book to the fictional men of the "Alpha Company." The book has been selected as a New York Times Book of the Century, a Pulitzer Prize Finalist, a National Book Critics' Circle Award Finalist, a wWinner of the Prix du Meilleur Livre Etranger in France, and the winner of the Chicago Tribune Heartland Prize.
Deadline notes that the stories in the book have been adapted for stage and once for a movie in Keifer Sutherland movie called "A Soldier's Sweetheart" inn 1998.
In adapting the book for the movie the script will be written by Oscar-nominated screenwriter Scott B. Smith ("A Simple Plan", "Siberia"). The producers for the movie are David Zander of MJZ and Hardy and Dean Baker of Hardy Son & Baker with Amy T. Hu of MJZ being the executive producer.
For the cast, the movie, apart from Tom Hardy, will have the following as part of the cast: Pete Davidson ("SNL", "The King of Staten Island"), Bill Skarsgård ("It"), Moises Arias ("The Kings of Summer"), Stephan James ("Selma"), Tye Sheridan ("Ready Player One"), Martin Sensmeier ("The Magnificent Seven"), Angus Cloud (Euphoria), and Ashton Sanders ("Wu-Tang: An American Saga").
While the movie is still in pre-production, the shooting is set to start in 2021 in Thailand, depending on the Covid-19 pandemic situation by then.