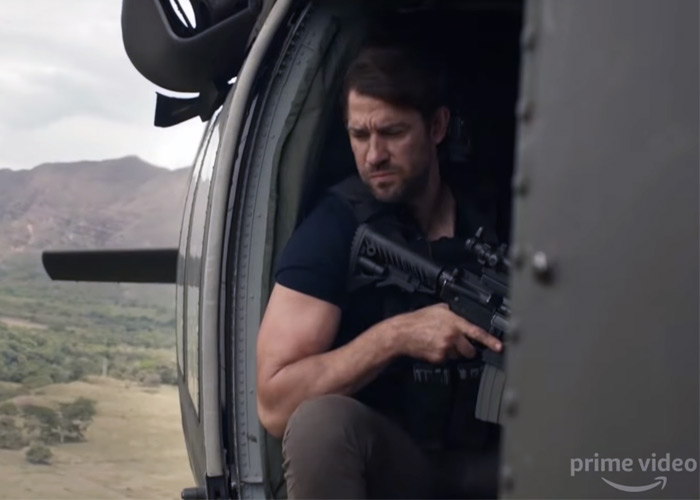 The central character in most of the books of Tom Clancy, Jack Ryan, will be back again on Amazon's Prime Video come November 1. Season 2 of Tom Clancy's Jack Ryan will see John Krasinski, who plays the main role, go to Russia, UK and Venezuela to a unravel the plot being laid out by the President of Venezuela, a country that is on the brink of total collapse.
Jack sees Venezuela as a big threat, especially when it gets to possess nuclear weapons, a country that is on the verge of total chaos and hostile to the USA. He heads to South America after tracking an illegal arms shipment to the jungles of Venezuela. He is join by his boss, James Greer, played by Wendell Pierce, who invited him to join him in the Moscow Station of the CIA at the end of Season 1 where they both tracked a dangerous terrorist from the Middle East.
We wonder if Jack accepted his offer, or remained at the CIA HQ in Langley, Virginia as an analyst. But in the trailer, we see him go to Russia,  UK and Venezuela, jumping off buildings and doing some ops himself as he goes to try and defeat the objectives of Venezuelan president with the support of the Russians.
Season 1 of Jack Ryan was well received with critics and holds a high rating at review sites. Season 2 is expected to continue the slow burn of events that will lead to an exciting chase and eventually gripping ending. Abbie Cornish will be back in Season 2 as Jack Ryan's girlfriend, Cathy Mueller and new characters such as Noomi Rapace who plays as German intelligence agent Harriet "Harry'"Baumann and House of Cards star Michael Kelly as CIA field officer Mike November.
To watch Tom Clancy's Jack Ryan Season 2 on November 1, you will need to have an Amazon Prime account.