Tokyo Marui MARUFES Online Part 8 Will Be Held On The 18th Of November
Gungho Cowboy
12 Nov 2022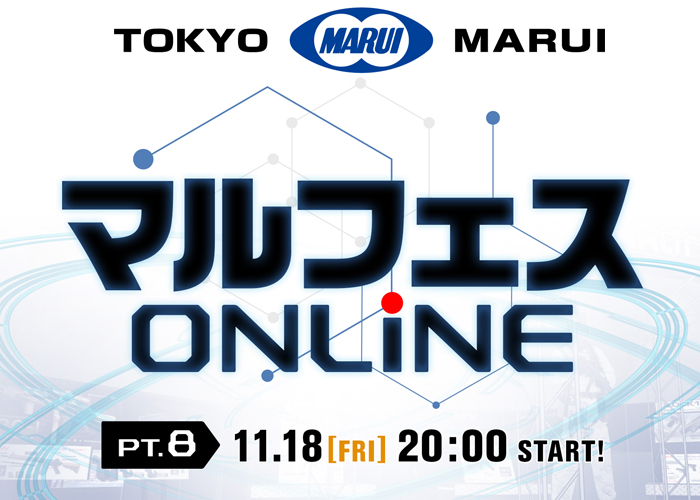 With Covid-19 restrictions in Japan now relaxed, we were expecting that the annual Tokyo Marui Festival, which takes place in November, will be resuming this year. Unfortunately, with difficulties encountered with the venue they have been using in Akihabara which can still be attributed to Covid-19 concerns, they decided to hold the festival online again this year.
If you have some free time on Friday, the 18th of November 2022, the Marufes Online Part 8 will take place at 2000H JST (GMT+9). The hosts will be Deka Shimamura and virtual military YouTuber Irodori Mayoi, more known as the Marudeka Advertising/PR HQ.
The last event in which Tokyo Marui revealed new products was at the 60th All Japan Model Hobby Show led by the P90+ an AEG that comes with an integrated MOSFET and it is the first Lipo-ready AEG from the company. We were anticipating an update on the upcoming SAIGA-12K Gas Blowback Shotgun and P320 Gas Blowback Pistol, but they were not on display at the trade event.
During the Marufes Online Part 7 which took place a year ago, the company presented the Tokyo Marui VSR-ONE BASR, LCPII and CURVE gas pistols:
For Marufes Online Part 8, so far, the company has not teased us on what they will be going to unveil on Friday. Many fans of the company also await updates on the SAIGA-12K. On the official events page, it looks like two new products will be announced with the first one at 2000H and the second product at 2030H. There is no indication of the "Shooting Corner" wherein Deka gets to demo the new products.
We can all speculate what the company will reveal next week. Will it be another new airsoft tech given that the company sets the standards in airsoft innovation? Well, let's all find out on 18 November then.