The Tokyo Marui MARFES Online Part 1 Premiere: New GBB Pistols Revealed!
OptimusPrime
15 May 2020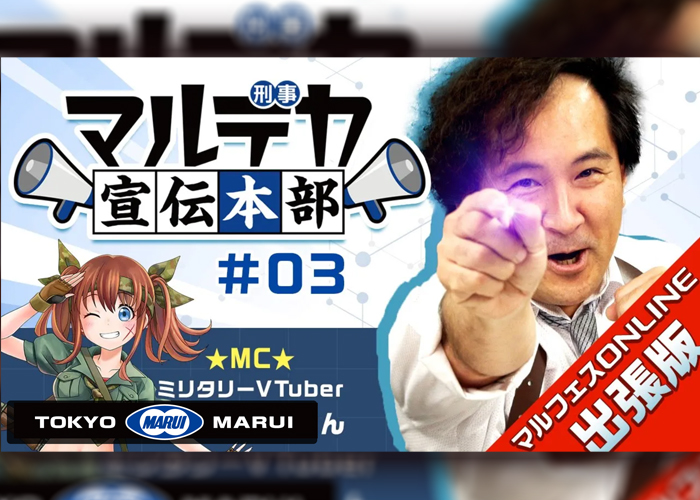 If you've got free time, which probably many of you have given the quarantine or lockdown measures in countries affected by the Covid-19 Pandemic, then better read on as you will you might want to be one of the first to learn about what Tokyo Marui has in the works and what the company will be releasing this year at their first internet event, the MARFES Online that will take place at 2000H JST (UTC+9).
Given that the first trade event where they usually make their first announcement about upcoming products, the Shizuoka Hobby Show, which is supposed to take place this weekend, got cancelled, the company decided to make their product revelations online.
From 2000H to 2115H JST, the company will be putting online videos are revealing their upcoming products. You can visit their event page here to monitor new information, or you can bookmark this page as we will be posting the videos here as they come online.
So ready for the premiere today? Here are what you are going to expect:
Mardeca Advertising Headquarters (Business Trip Version) At 2000H JST
You probably have heard of the Mardeca (or Marudeka) Advertising HQ, which is basically a take on the name of Tokyo Marui and Deca, the company's main PR guy and the most familiar face from Tokyo Marui as he does most of the public facing.
In this premiere, Deca with Emcee Irodori Mayoi, the Military Virtual YouTuber, will be revealing the new products.
Revealed:
Glock 17 Gen 4 GBB Pistol
FNX-45 Tactical Black GBB Pistol
Ruger LCP GBB NBB Pistol
Smith & Wesson M&P .380 Bodyguard GBB NBB Pistol
New Product Corner At 2045H JST
The new next generation products that will be revealed are to be detailed. Better make sure you get to watch this premiere ahead of the rest.
Shooting Corner At 2115H JST
Featured in this session:
Glock 17 Gen 4 GBB Pistol
FNX-45 Tactical Black GBB Pistol
AK Storm NGRS
M45A1 Black GBB Pistol
From Tokyo Marui's secret shooting range, they will demonstrate, the power, performance and usability of the revealed products and what will appear at this Shooting Corner video premiere are the under development which will be released either later this year or in 2021.
If you have a Google/YouTube account, you can login and participate in the chat/conversation area. But be warned, it will be mainly a Japanese-language affair. Hopefully the videos will have video language captions that we can follow.
After the MARFES Part 1, the company will be having their Photo Spot where you can download the PDF Catalog and Virtual Backgrounds that you can use for your videos and online video conferencing/podcast/livestream. These will be released between 18 and 31 May and these are just limited releases so when they are online, better download them as they will be available for a limited time.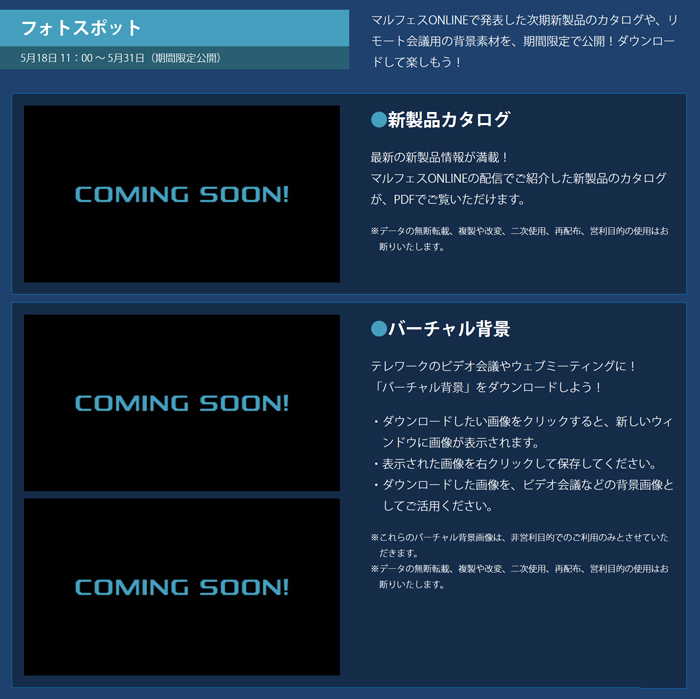 So better make sure you block-off your time of 2000H to 2200H JST today so you will get to learn about the new product releases from Tokyo Marui.  Perhaps they got something to make 2020 worthwhile for airsoft.