Tokyo Marui & Blue Archive Collaborate To Produce A Rikuhachima Aru PSG-1 AEG
Gungho Cowboy
08 Jun 2021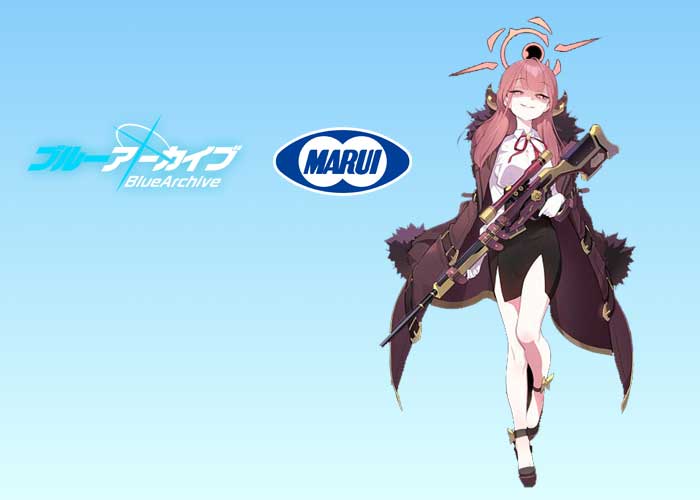 In its long running tradition of collaboration with the video game and entertainment industry, Tokyo Marui's latest project is a production of a custom PSG-1 AEG that is seen as the primary weapon of the Blue Archive character Rikuhachima Aru.
Blue Archive is an RPG video game developed by Yostar and NATGames for iOS and Android devices.  Released in February Players get to choose characters to play in this RPG which sets the characters in the city of Kivotos. The characters come from the nine schools of the city and Aru belongs to the Gehenna Academy.
Aru uses a sniper rifle and is the self-proclaimed president of Handyman 68, one of the clubs of the school. A "club" is said to be notable for illegal business and undertaking contracts. As president of a group that does illegal business Aru puts on a beautiful and villainous façade. The sniper rifle she uses is a Heckler & Koch PSG-1 with gold accessory all over it and features the same buckles as seen in on her coat.
According to Tokyo Marui, they are going to make a one-off build of Aru's PSG-1 based on their existing PSG-1 AEG. It will be following the colours of Aru's PSG-1 complete with the gold accessory as well as the scope she uses.
---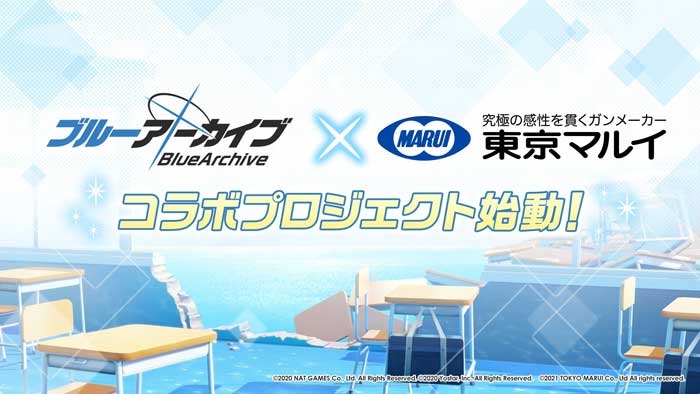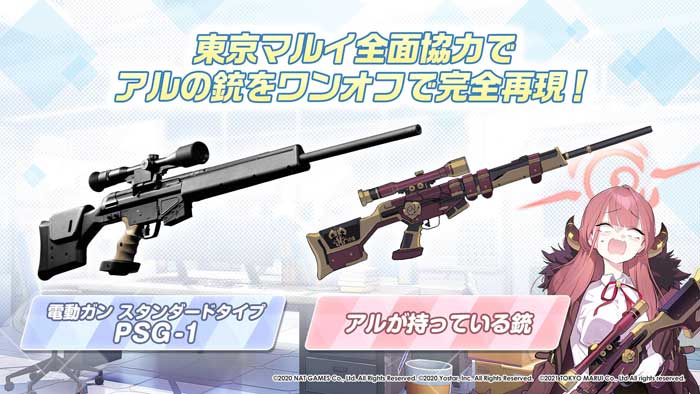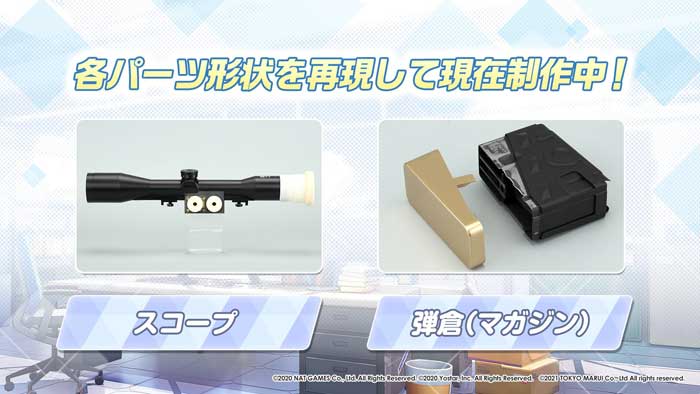 ---
The Tokyo Marui Blue Archive Aru PSG-1 AEG will be released anytime so those interested in it must be on the lookout on twitter when Tokyo Marui will be announcing it on their Twitter page when it becomes available. Since it's a one-off, it is a limited run and when it's gone, it's gone. According to Blue Archive, there is no plan for regular sales at retail stores.
So if you are interested in this one, better religiously follow Blue Archive and Tokyo Marui at their official websites and social media pages to get information on where to get the AEG when it gets released. For the meantime, try to the game out by downloading them on Google Play and Apple App Store.