Tokyo Marui Biohazard RE:4 SG-09R GBB Pistol & SAA.45 Civilian 4 ¾ Inch Revolver Revealed
Logan
19 Nov 2022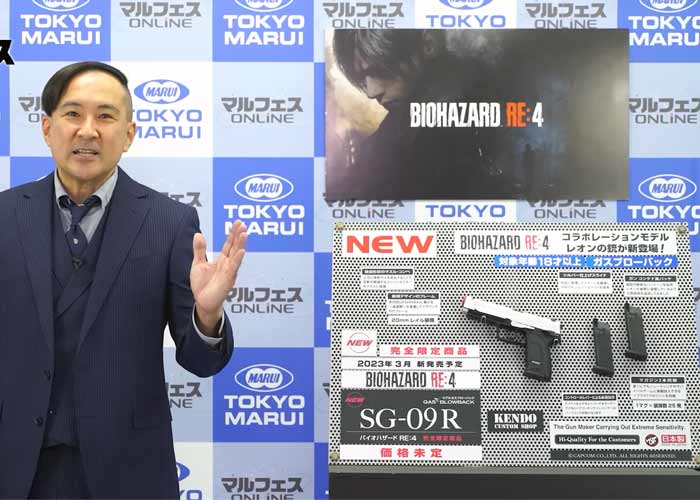 The Tokyo Marui Marufes Online Part 8 that took place yesterday was short and more straight to the point. Deka Shimamura, the PR Head of the company and the most familiar face from the Japanese airsoft company, did the presentation all by himself this time without his partner, Irodori Mayoi, the military virtual YouTuber.
Usually, the company reveals two airsoft guns during the Marufes Online series and it's a combination of a longer airsoft gun which can be a rifle or SMG and a handgun. For Marufes Online Part 8, it's two handguns this time.
Let's get to know more about these, but first watch the Marufes Online Part 8 Presentation 1 in which Deka shows the SAA.45 Civilian 4 ¾ Inch Revolver:
The Colt SAA series are available in 4 3/4, 5 1/2, and 7 1/2 inches with the short barrel versions sometimes called "Civilian" or "Gunfighter" models. The Tokyo Marui airsoft version of the SAA.45 Civilian 4 ¾ Inch Revolver has the following features:
0.75 inches shorter than the Artillery version, also called the "Peacemaker"
will be available in black and silver models
it has a solid metal frame that eliminates distortion when cocking the hammer
features a painted wooden grip
equipped with a variable hop-up
also features a half-cock ejector
comes with six .45 Long Colt diecast shells/cartridges with the head having bullet colour
---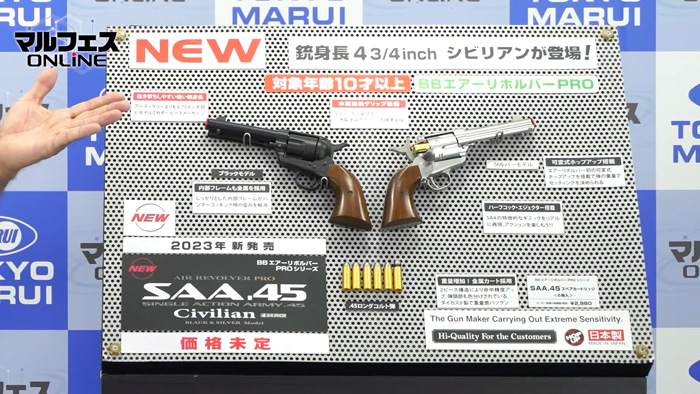 ---
The second reveal is the latest collaboration in the long partnership between Tokyo Marui and CAPCOM for the Biohazard/Resident Evil Series. In the second video, Deka presents the Tokyo Marui Biohazard RE:4 SG-09R GBB Pistol:
What we understood from the video is that this gas blowback pistol has the following features:
it is based on the Heckler & Kock USP with design awareness connected transiton from the P30 to the HK45
an originally designed compensator
20mm under rail for mounting weapons accessories such as weaponlights and lasers
Slide has a silver finish whilst the lower frame is black giving it a 2-tone look
Vertical carry box which was imagined on how Leon S. Kennedy stores his weapon
It comes with two 25-BB round gas magazines
---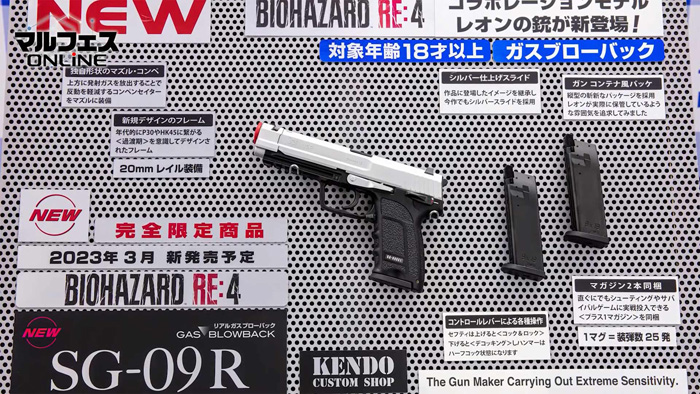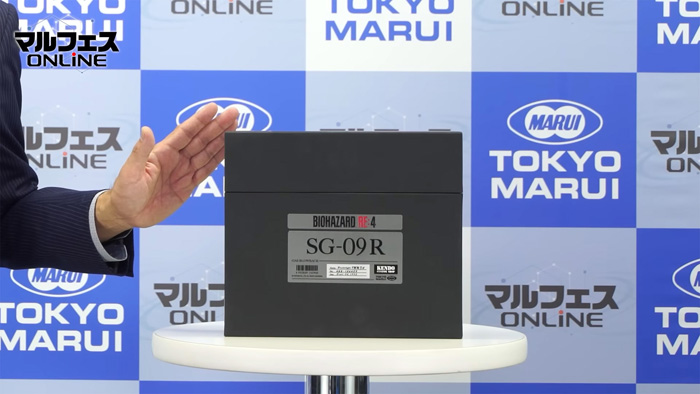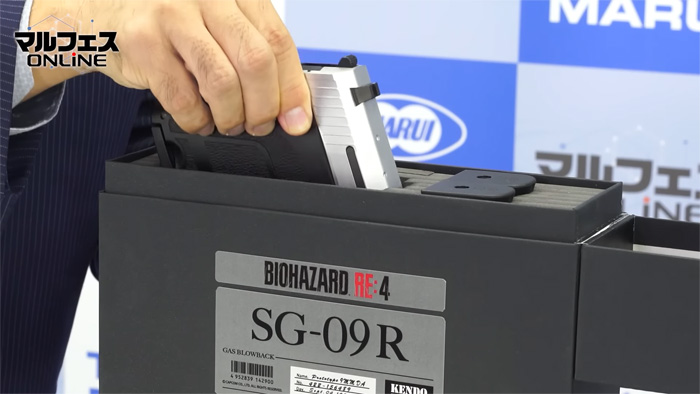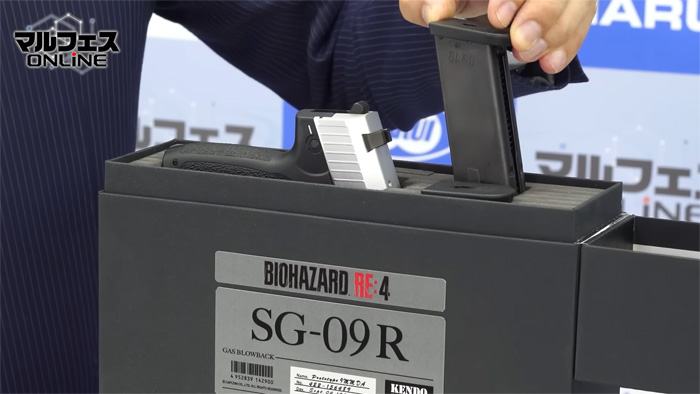 ---
The Tokyo Marui Biohazard RE:4 SG-09R GBB Pistol is expected to be released in March 2023 as the remake of the Biohazard/Resident Evile RE:4 (Resident Evil 4) will be released on March 24, 2023.
According to Deka, there will be a Marufes Online Part 9 in January which we hope it will be more comprehensive and we get updates on the previously announced airsoft guns such as the SAIGA-12K Gas Blowback Shotgun and the P320 Gas Blowback Pistol.