Today's The Final Day That US Air Force Airmen Can Wear Their ABUs
Gungho Cowboy
31 Mar 2021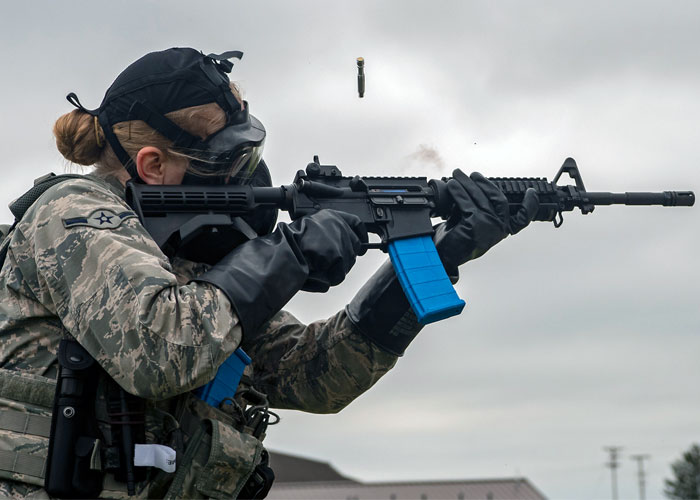 The couch pattern camouflage of the US Air Force, more known as the Airman Battle Uniform or ABU, will finally be laid to rest today as it is the last day that the Air Force top brass are allowing it to be worn by Airmen. By tomorrow, which coincidentally is April Fools' Day, this branch of the U.S. Military finally goes full OCP.
Seen to be more ridiculous camo pattern compared to the U.S. Army's ACU, the ABU is the Air Force's response when the other branches were working on new patterns to replace the four-colour M81 woodland pattern that was introduced in 1981. With the Marine's MARPAT and the Army's ACU, the Air Force decided on a semi-pixilated tiger stripped pattern with subdued blue tones can called it the ABU.
Accordingly, the uses find the ABU to be heavy and hot to wear. But then during the War on Terror, the Operation Enduring Freedom Pattern Army Combat Uniform which later on became the official OCP uniform to replace the much maligned ACU of the Army, was allowed for use by the Air Force personnel during deployments in Afghanistan.
---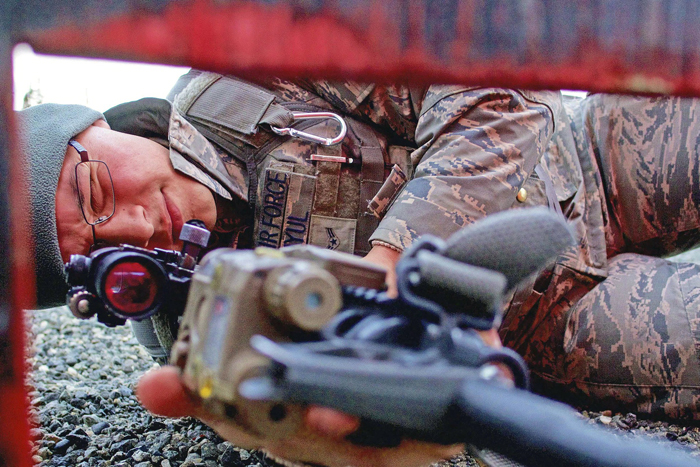 Airman 1st Class Alex Tuyul in ABU conducts a practice drill under a barricade at Joint Base Elmendorf-Richardson, Alaska, Nov. 9, 2016 (U.S. Air Force photo/David Bedard)
---
With the decision to switch to the OCP in 2017, it was greeted with a sigh of relief, though in this blog post at DVIDS by Master Sgt. Mike Smith lastt January, here is what Airmen had to say as they wave goodbye to the ABU:
Well, that's exaggerating much for effect. But I recently asked Airmen at the training and education center in East Tennessee for their experiences with the ABU. One opponent compared its camouflage design to an over-patterned couch; another advocate hailed its unique ability to channel the wind down her sleeves, from one arm to the other while driving down the road – she will miss that. My inbox received these diverse responses.
Here is more..
Several coworkers told me how they would miss the ABU's large sleeve ranks. "We could wear our stripes with prominence," said one. "I need to be right on top of someone to see what rank they are now," said another. I agree with them and stack on the particular practice in personally sewing rank on sleeves, which I always did since the '80s. I'd use the moment to meditate on what the promotion meant and my responsibilities, as well as pay penance from the occasional needle stick.
---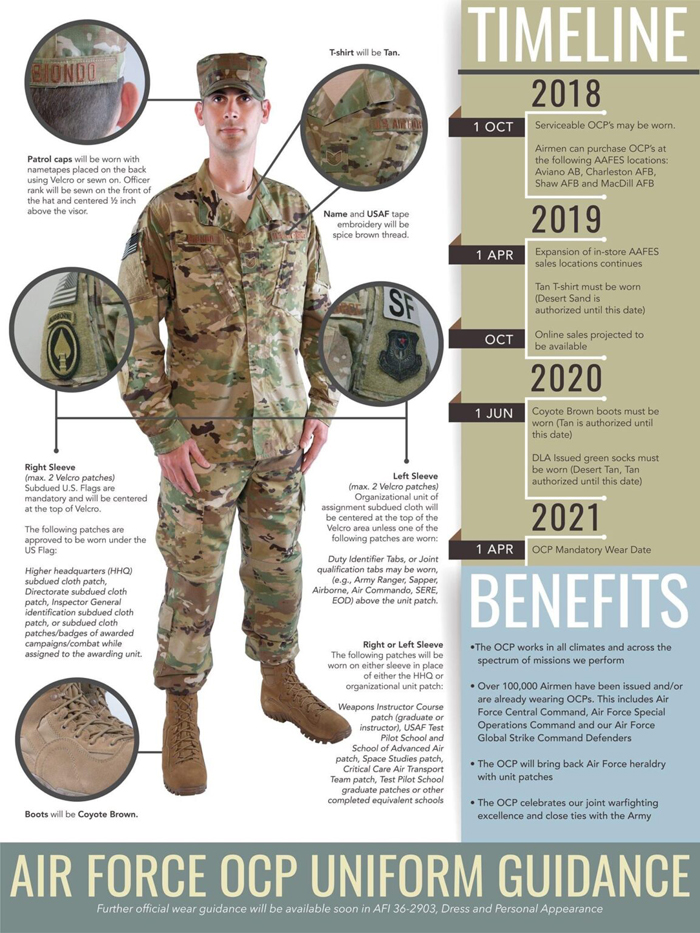 ---
By tomorrow the 1st of April, couch makers can make a beeline to the nearest US Air Force base. there will be lots of garments that can be had for cheap to make new couches.
Top photo: Security Forces Airmen with the 121st Air Refueling Wing participate in quarterly weapons training during a regularly scheduled drill at Rickenbacker Air National Guard Base, Ohio, May 5, 2019. They are wearing the ABU. (U.S. Air National Guard photo by Staff Sgt. Wendy Kuhn)