#StayAtHome For Airsofters: Share What You Are Doing During The Pandemic
Gungho Cowboy
21 Mar 2020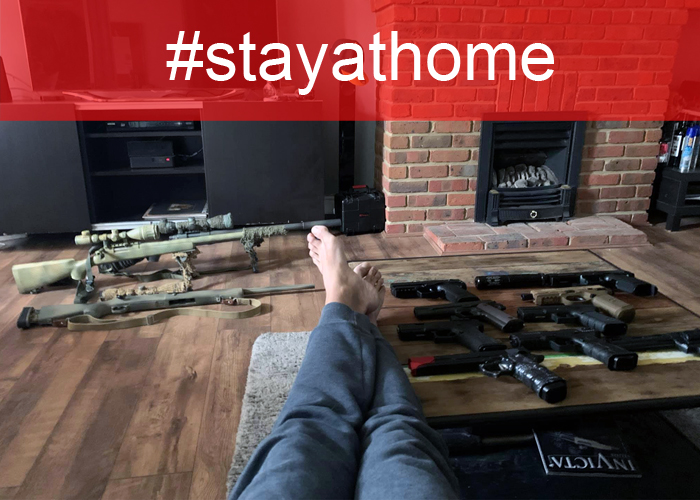 Let's all accept it, we are not going to contribute in bringing the Covid-19 virus under control if we persist on going to airsoft gatherings and games in affected areas. The best way for us to help if we are not involved in the frontlines, such as being medical personal, ensuring the grocery shelves are stocked with the essentials, making sure that supplies are being delivered, and keeping peace and order, is to #stayathome. If we can work from home, then let's work from home.
We understand that a lot of people depending on airsoft events for their livelihood will stand to be affect most by these new measures of social distancing and banning gatherings. We call on governments to help support them and other people who have lost income as they are laid-off when their employers close down to lack of business due to these drastic measures that unfortunately, are very much needed.
As airsofters, we are now within the confines of our homes, unable to play our hobby. But how are you coping whilst being at home? Being social animals, it is tough being holed up in our homes.
We would love to hear from you on what you're doing at home. It can be airsoft-related, it can be not airsoft-related, such as starting a cooking hobby, reading books, etc. or actually being at the frontlines. This can help out our other readers looking for ways to keep sane whilst we weather through the pandemic.
We can discuss keeping ourselves from being bored at the Popular Airsoft Facebook Page.
But before we starting discussing, let's hear what Gunfather Milsim has to say about Covid-19 and how the airsoft community can help.