Stag Arms Releases The Limited Edition Project SPCTRM Rifles
Logan
15 Jul 2023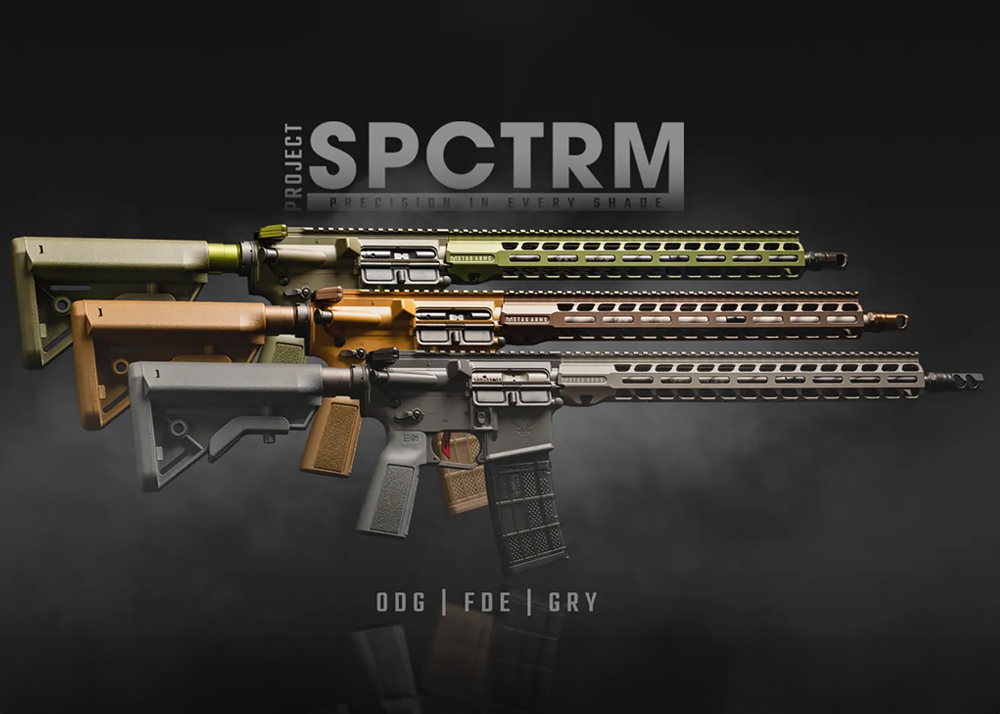 The Special Edition Stag Arms Project SPCTRM (Special Tactical Rifle Makeup) Rifles are now available in stores. These rifles are unique, with hand-selected components that create a perfect mix of mismatch and cohesion. They are available in FDE, ODG, and Gray, and feature a number of upgraded components.
The upgraded components consist of B5 furniture, a lightweight Hanson profile .223 Wylde barrel from Ballistic Advantage, improved triggers, Lancer Magazines that match, a suppressor brake from Rearden, and key components that are anodized. In addition to these upgrades, the Project SPCTRM Special Editions are also outfitted with ATC's AR Gold Trigger (FDE and ODG) or Rise Armament's APT RA-535 (GRY), B5 Systems Bravo Stocks and Type 22 P-Grips, Rearden Manufacturing Muzzle Devices, and matching Lancer Magazines.
---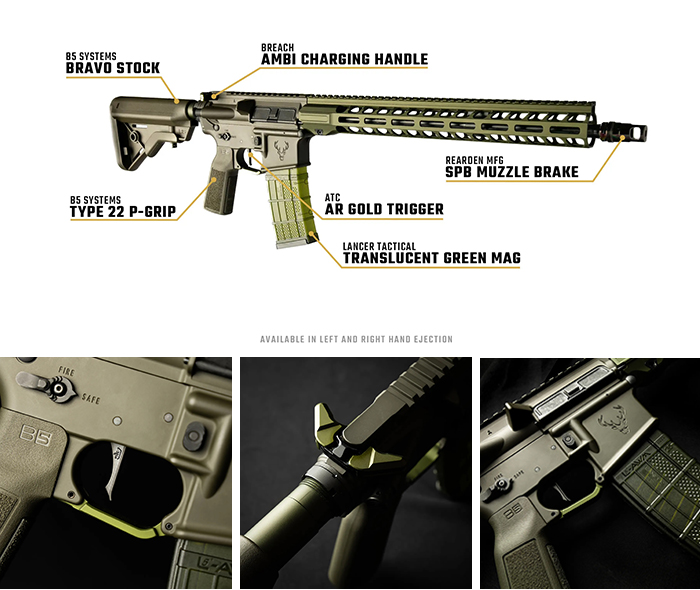 ---
These rifles are not only visually stunning but also offer a number of performance benefits. The Ballistic Advantage barrel is lightweight and accurate, and the upgraded triggers provide a smooth and crisp pull. The B5 furniture is comfortable and durable, and the Rearden suppressor brake helps to reduce recoil.
Only 500 of each Special Edition configuration are available, so if you are interested in getting one if you are based in the U.S., you'll need to act fast.
---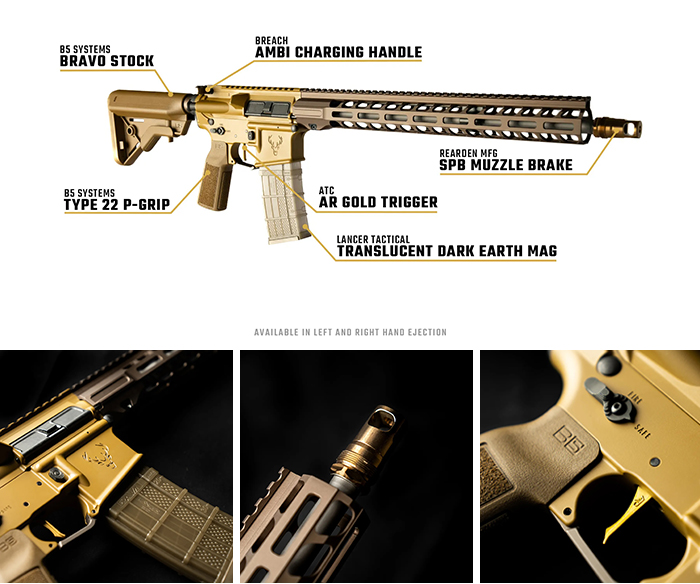 ---
As always, every complete firearm from Stag Arms comes with a Lifetime Transferable Warranty and Infinite Shot Barrel Guarantee.
Here are some additional details about the Project SPCTRM rifles: They are available in 50 shades of FDE, ODG, and GRY colorways. They feature a fully configurable ambidextrous safety selector. They come with a BREACH by Aero Precision charging handle. They are available in left-eject and state-compliant configurations.
---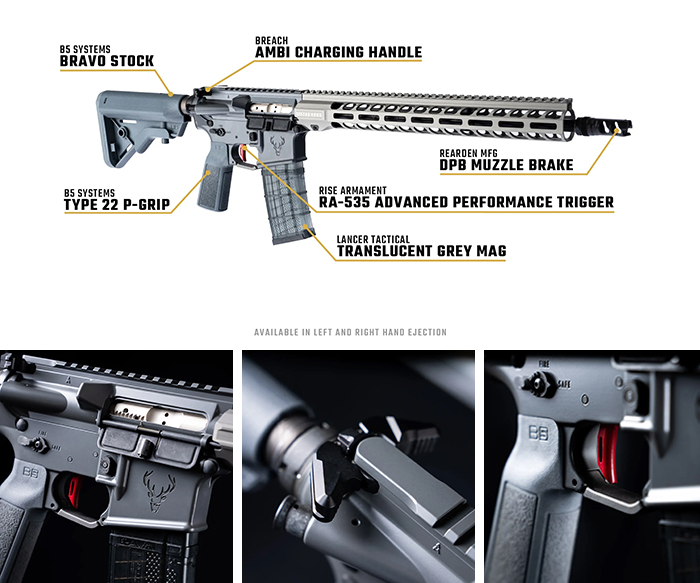 ---
As the Stag Arms SPCTRM Rifles are a limited run, we doubt if King Arms, which produces Stag Arms M4 airsoft receivers or Echo1 USA Airsoft, which has the licence to make airsoft versions of Stag arms, will be allowed to make an airsoft version. Perhaps some custom gun maker will use existing Stag Arms M4 airsoft versions and do a project to replicate the SPCTRM, but that's me getting ahead.