Springfield Armory Announces The New Echelon 9mm Pistol
Gungho Cowboy
14 Jul 2023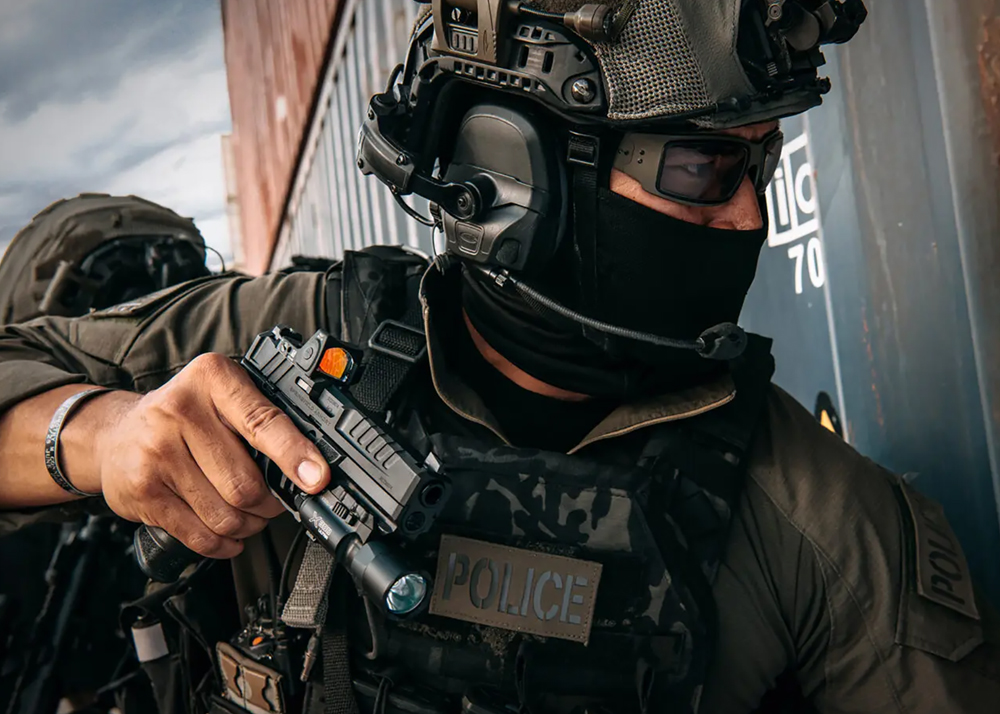 Springfield Armory introduces a new pistol called the Echelon, a new modular and highly adaptable handgun that redefines the modern, striker-fired duty pistol. It boasts a durable stainless steel body and a cutting-edge way of attaching optical devices. It is produced by HS Produkt in Croatia as it is a partner of the company producing the XDM and Hellcat series of pistols as well as the VHS bullpup rifle which is called Hellion in the U.S. market.
The heart of the Echelon is the Central Operating Group (COG), a self-contained and serialized unit that can be easily swapped between different grip modules. The COG is made of stainless steel and contains the patent-pending operating system of the pistol.
The Echelon's patent-pending Variable Interface System (VIS) allows you to mount over 30 optics directly to the slide without any adapter plates. Just configure the self-locking pins for your chosen optic and enjoy a low, direct mount for a clear sight picture and easy alignment.
---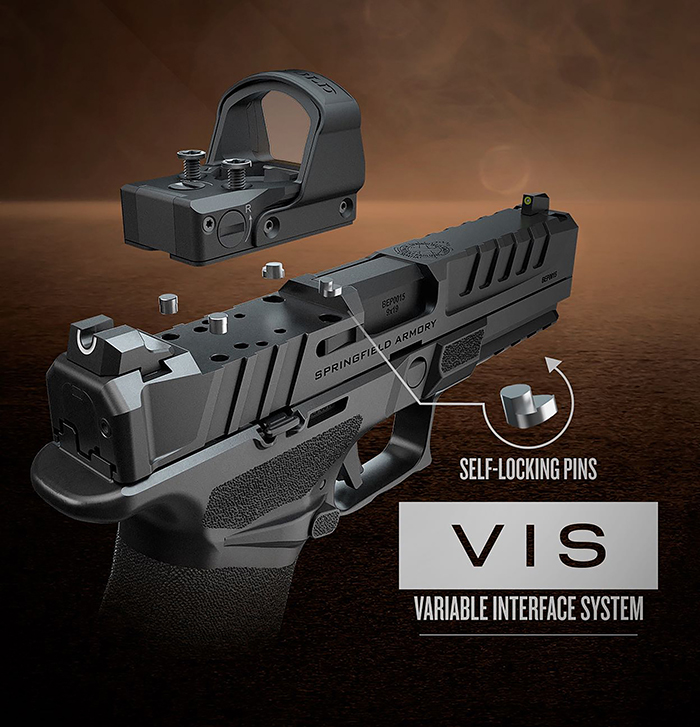 ---
The pistol's slide has four distinct engagement surfaces for easy manipulation. A trench cut in front of the action provides a natural index point for press checks and charging. The slide's back end has a widened shape for easy handling while the front and back serrations go beyond the edges for a secure grip from any direction.
The Central Operating Group can fit in any Echelon grip module, letting you customize your pistol to your hand size and preference. The pistol comes with the medium grip module and three interchangeable backstraps, while small and large frames are available separately.
---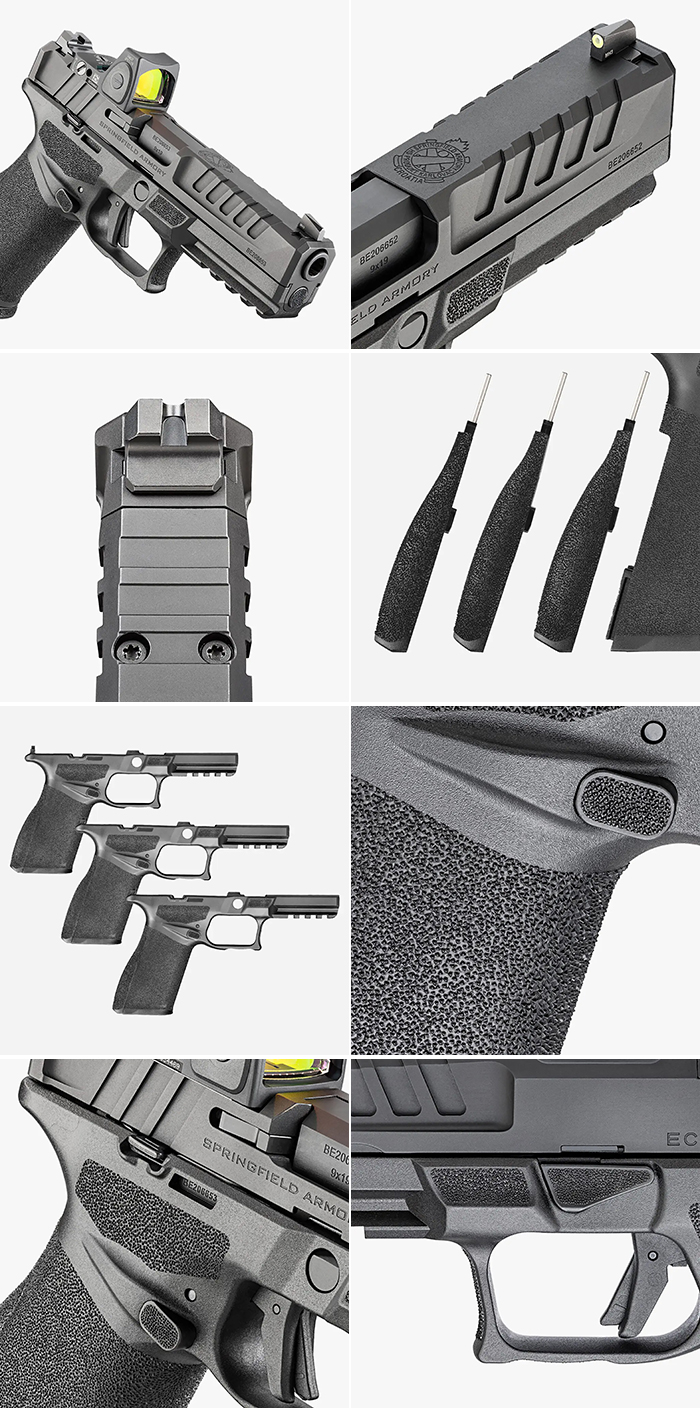 ---
The Echelon has an ambidextrous slide stop and magazine release for intuitive operation. Common indexing points on the Echelon are textured for extra grip.
The newly developed magazine that feeds the Echelon is said to be durable, reliable, and scratch-resistant. The magazine has a capacity of 17+1 in its flush fit configuration and 20+1 with the extended base pad. A low capacity 10-round model is also available.
---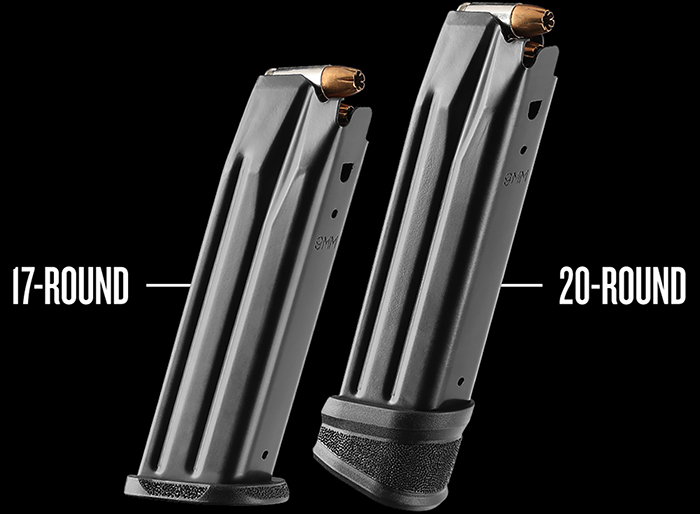 ---
The Echelon's trigger leverages the advantages of the Central Operating Group to deliver superior performance. The critical components are machined from tool steel and highly polished for a smooth take up, defined wall, crisp break and short, positive reset. The result is a trigger that exceeds expectations.
The Echelon is designed and tested for safety and reliability as it meets and surpasses SAAMI drop test standards by using our own tougher criteria. The Central Operating Group has a unique second sear design to prevent accidental discharge if the pistol is dropped. The Echelon can be field stripped without tools or pulling the trigger.
The barrel is hammer forged for elite performance. Hammer forging produces a stronger barrel with a smoother surface for ultimate accuracy and service life. For corrosion and wear resistance the barrel is coated in Melonite. Shooters can choose between a 4.5" standard or a 5.28" threaded barrel with ½ x 28 thread pitch.
---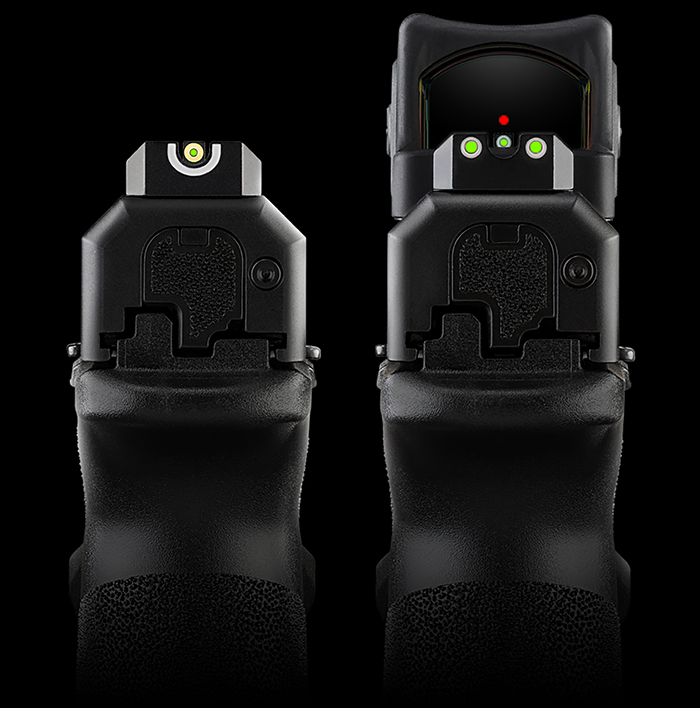 ---
When purchased, it comes with the tactical rack U-Notch rear sight and a tritium front sight with luminescent ring. A tritium 3-dot configuration is also available. Optional suppressor height sights are available for purchase. With these options and native optics support, the Echelon offers the most dynamic sighting system on the market.
"The Echelon was engineered from the ground up to be today's most advanced striker-fired pistol," said Steve Kramer, Springfield Armory's Vice President of Marketing. "This new firearm — with its precision-manufactured COG chassis, revolutionary VIS optics-mounting system, advanced slide design and enhanced ergonomics — is the culmination of years of intensive product research and development to create the ultimate duty and defense handgun."
---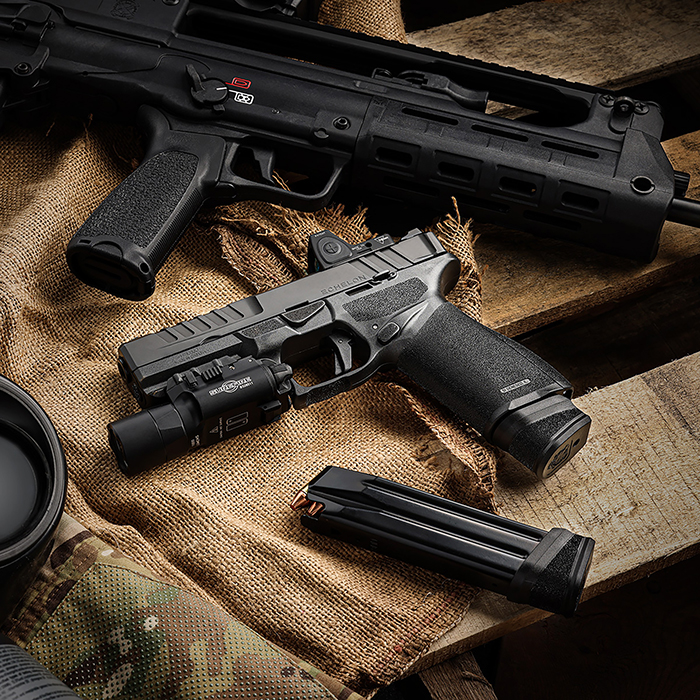 ---
Pricing varies depending on the variant:
Echelon 4.5" 9mm w/ U-Dot | EC9459B-U | MSRP: $679
Echelon 4.5" 9mm w/ U-Dot, 10-round | EC9459BLC-U | MSRP: $679
Echelon 4.5" 9mm w/ Tritium Three-Dot | EC9459B-3D | MSRP: $719
Echelon 4.5" 9mm Threaded w/ Tritium Three-Dot | ECT9459B-3D| MSRP: $739
As for an airsoft version, as always, the airsoft community will have to wait until an airsoft replica, licensed or unlicensed is made.