Sons of Liberty Gun Works Unveils The "Simple Jack" Carbine
Gungho Cowboy
25 Aug 2023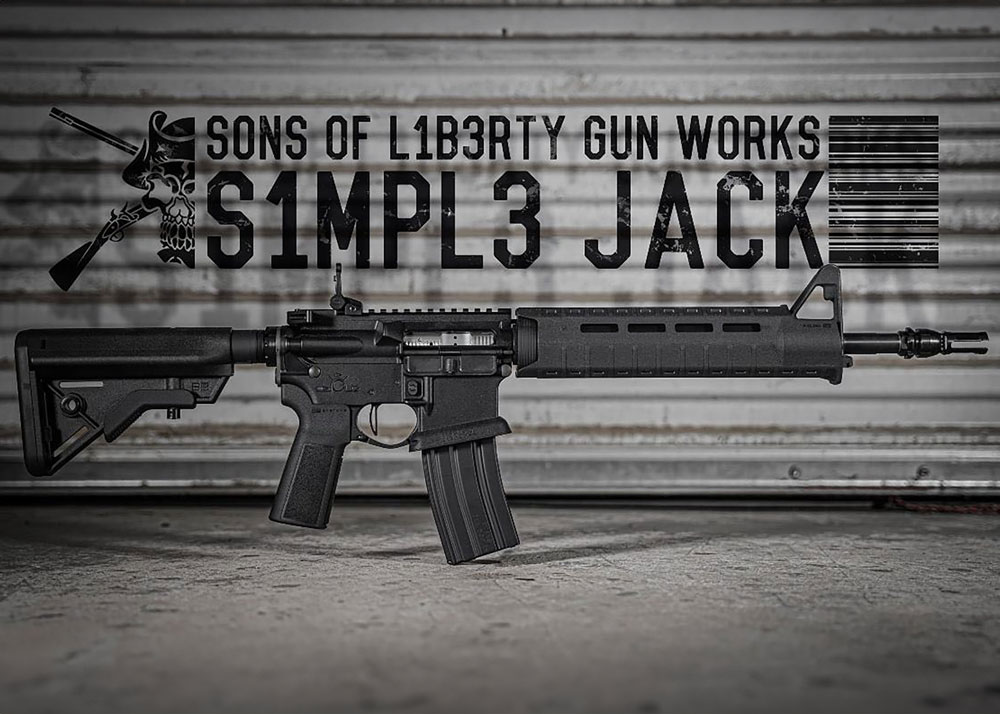 Sons of Liberty Gun Works (SOLGW) announced yesterday, the 24th of August 2023, the launch of its new product, the "Simple Jack" Carbine. SOLGW is known for its meticulous craftsmanship, unbeatable reliability, and lifetime warranty on its products. Established in 2014, SOLGW has become a leading manufacturer of high-quality, durable rifles.
The Simple Jack Carbine is a top-of-the-line AR-15 rifle from Sons of Liberty Gun Works. It features a 13.7-inch barrel made of 4150 CrMoV steel with a 1:7 twist rate. The barrel has been tested to withstand high pressures and has passed magnetic particle inspection. The upper receiver includes a 0.750-inch gas block journal and an appropriately sized gas port for maximum efficiency.
---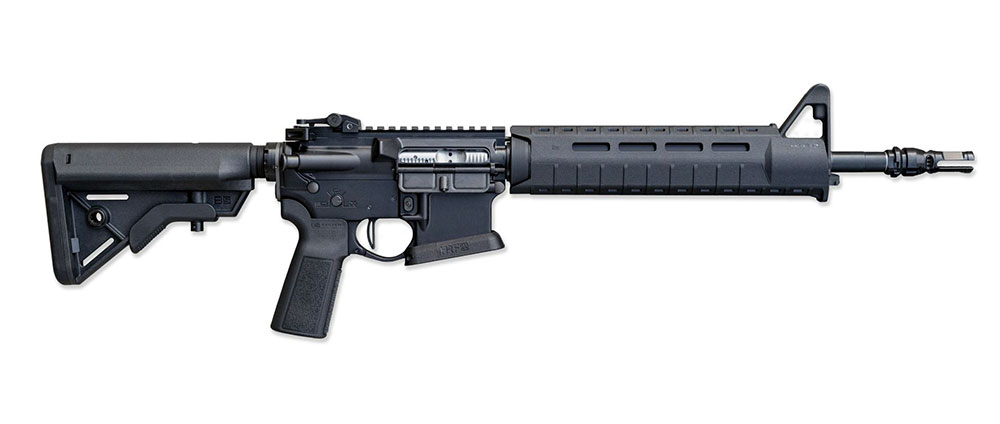 ---
The Simple Jack Carbine comes equipped with a number of high-quality accessories, including a B5 Systems stock, pistol grip, Magpul MOE SL handguard, LaRue Tactical MBT-2S Flat Trigger, and HRF Concepts Magwell. These accessories make the Simple Jack Carbine a comfortable and accurate rifle to shoot.
The Simple Jack AR rifle was designed by "AT" Ambrosia Terrebonne (moniker), a subject matter enthusiast you can follow on Instagram and on YouTube as AT Aftedark. It offers real-world, affordable enhancements in a complete package as part of the SOLGW signature lineup. He said:
"Picking out components to build a rifle ready for use can be overwhelming. I wanted to see a platform that focused on solving the "paralysis of analysis" of what to choose when you are unsure if your needs and capabilities will change in the future.

My thoughts were this: Why pay for components you may not need when you could put that money towards actual life-support items, for example, an optic, light, and sling? The Simple Jack does this as a platform that can accept your modifications as your needs and capabilities change."
---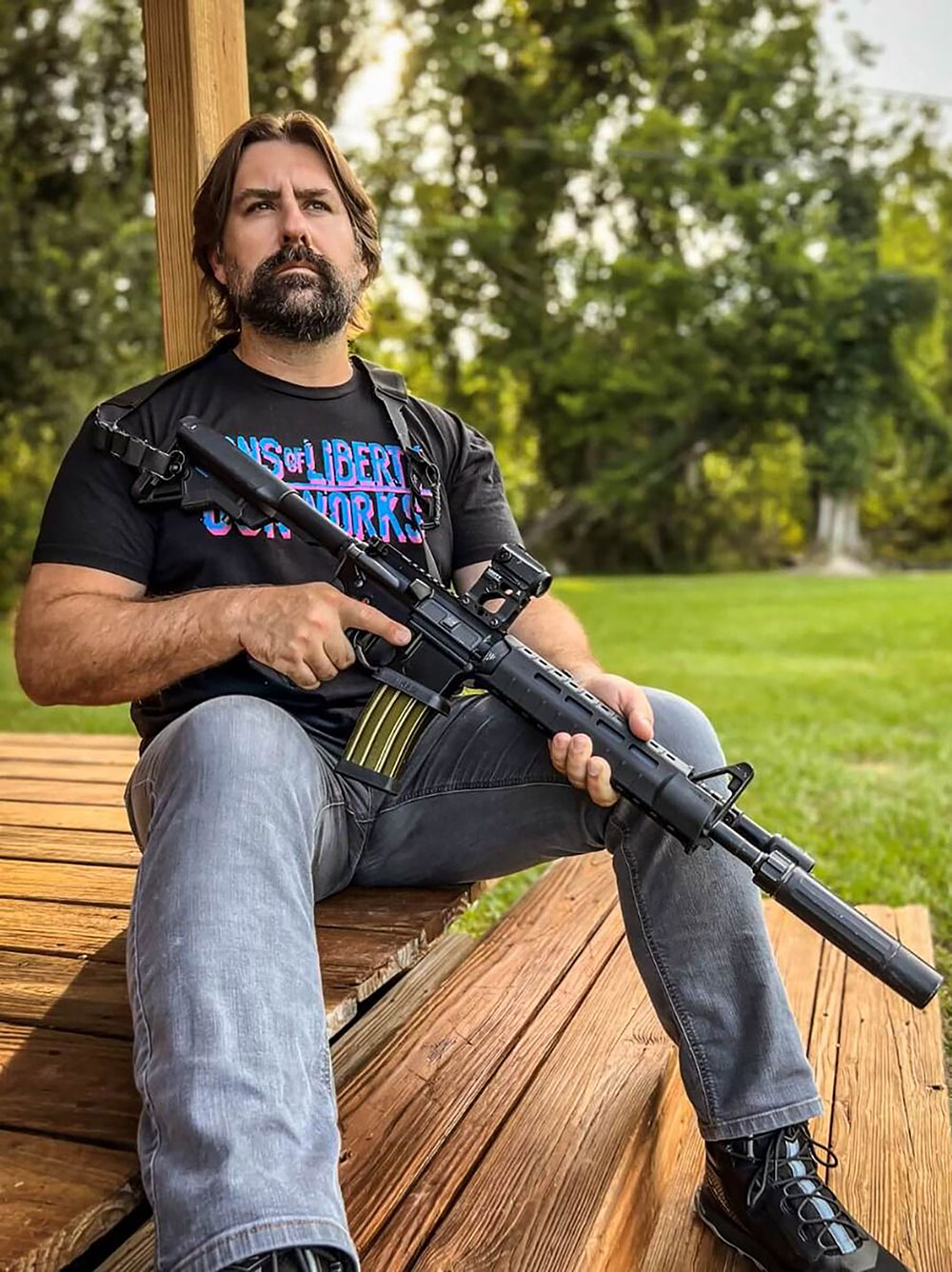 Ambrosia Terrebone with the SOLGW "Simple Jack" Carbine
---
Here is the list of features of the carbine:
Larue MBT-2S Straight Bow Trigger (flat-faced trigger for greater surface area)
HRF Concepts Rifle Combat Magwell (250% larger funnel surface – Rebellious Stripes Edition
SOLGW Hard Chrome Bolt Carrier Group (Enhanced durability linking back to Eugene Stoner's original design)
13.7″ (Mid-length Gas System with P/W NOX9) 16" OAL
Barrel: SOLGW 4150CoMOV 1:7 MPI HPT Barrel
Caliber: 5.56 NATO Chamber
Barrel Steel: 4150 CrMoV (Chrome Moly Vanadium per MIL-B-11595E)
Twist Rate: 1/7 Twist Six Groove
Thread Pitch: 1/2-28 Threaded Muzzle
Gas Block: .750? Gas Block Journal with appropriately sized gas port
Barrel Finish: QPQ Corrosion Resistant Finish
Barrel Extension: QPQ coated M4 Feed Ramp Extension
High Pressure Tested (HPT)
Magnetic Particle Inspected (MPI)
With "F" Marked Taper Pinned Front Sight Block
Midwest Industries Combat Flip Up Rear Sight
Mil-Spec Safety
SOLGW LCH (Liberty Charging Handle)
B5 Systems Bravo Stock and Grip
Magpul SL Mid-Length Handguard
Interstate Guns are taking orders for the "Simple Jack" from interested customers after the product announcement yesterday, advising customers to expect slight delays.