Somebody Built A Functioning Miniature Aliens M41A Pulse Rifle
Logan
04 Sep 2021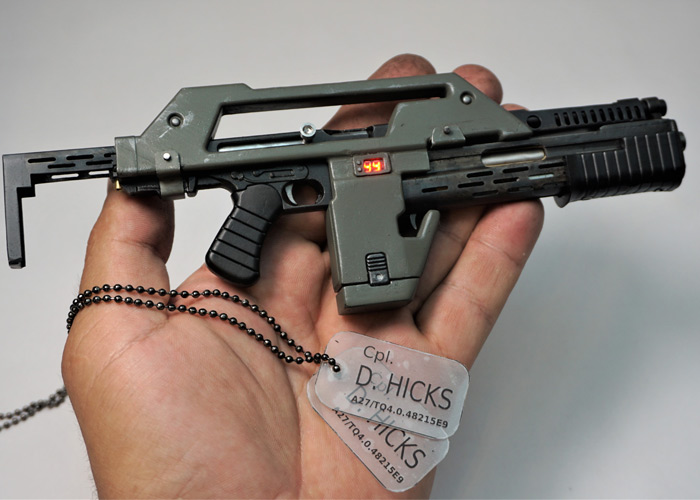 It's still good news for those who love miniature firearm replicas. While early this week, it was about the GoatGuns Mini SIG MCX Rattler that has some functioning parts, this weekend, we get to see a famous rifle from the sci-fi horror film "Aliens". Perhaps you may be a bit spoiled as there is an airsoft version of the M41A Pulse Rifle but rest assured this one's totally different.
This 1:4 scale Mini Aliens M41A Pulse Rifle is actually working ---  it fires projectiles for both the rifle and its underbarrel launcher.
---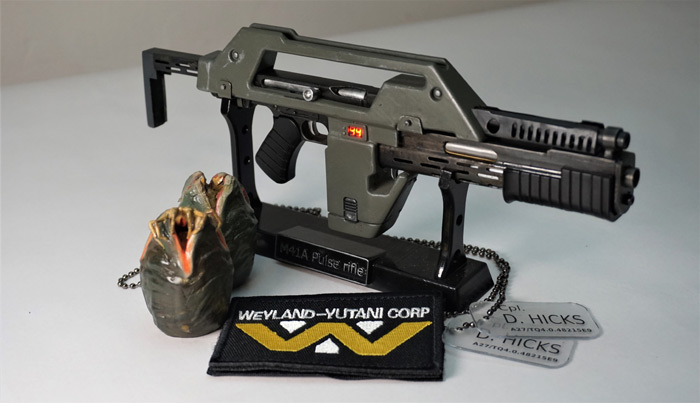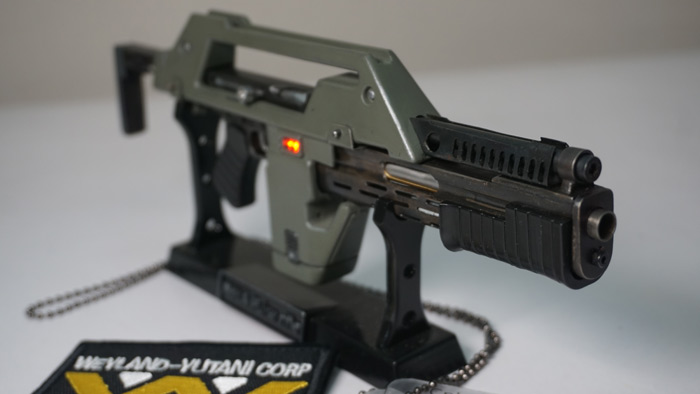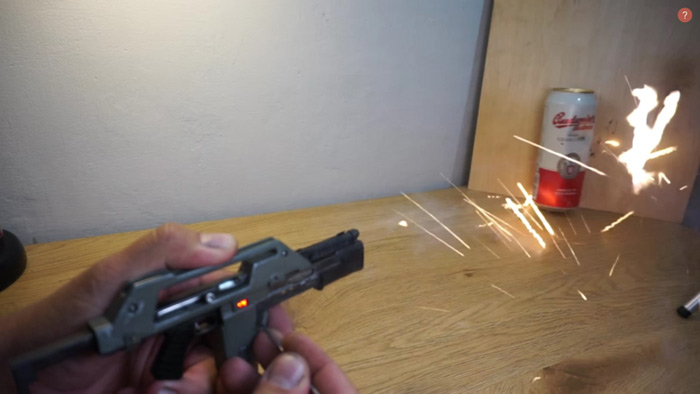 ---
Spotted by The Firearm Blog on Reddit, Walt_Wilhelm posted about his project 2 months ago which took him over half a year to build. He explains that it is mainly built of steel and for the rifle, he actually made a 2mm centerfire ammo for it to fire a projectile!  As for the launcher he uses 6mm projectile that sometimes can even explode! Talk about details.
The ammo counter does not work though and it looks like it's fixed at 99 rounds remaining. But what we really did like is that it can shoot projectiles like a real gun. He also made a display stand so he can proudly display his creation.
---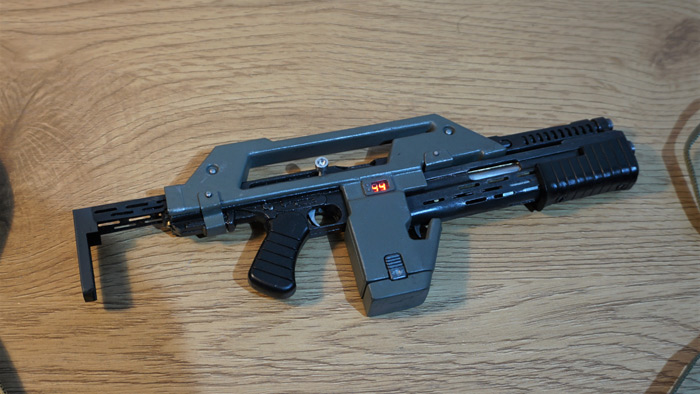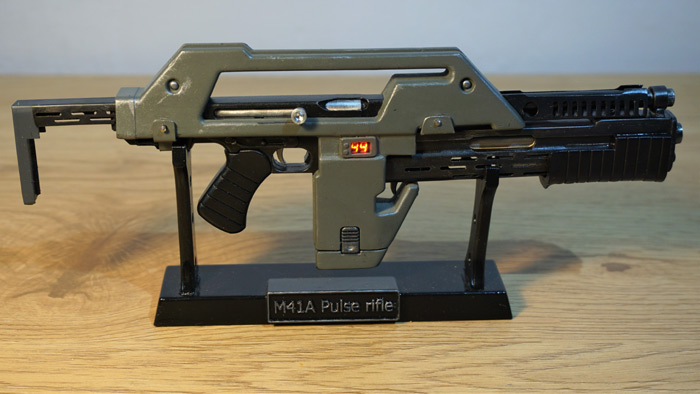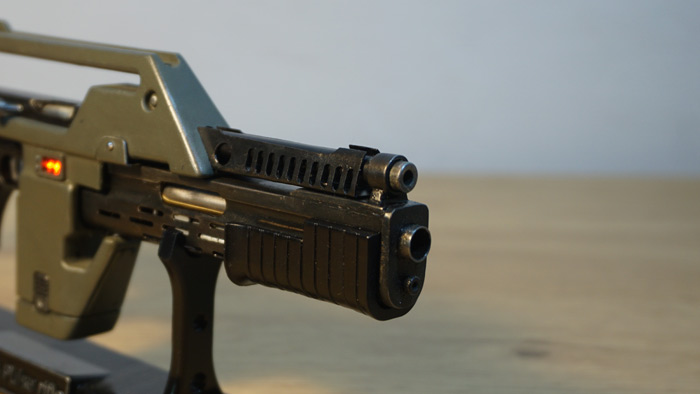 ---
Walt_Wilhem goes by "Comrade Mauser" on YouTube and he has a good number of mini firearms replicas that he has built himself. He uses different material for his projects such as wood, 3D printing, and of course metal. They sometimes fire mini bullets and other projects fire rubber band. You can check his YouTube channel for his projects.
As to owning one of these, it looks like he builds these for his personal use and has not indicated if he will be selling these to interested buyers. Too bad, but it won't hurt to ask him.