SIG SAUER Academy Launches The "Task Force SIG" Team Building Course
Gungho Cowboy
21 May 2020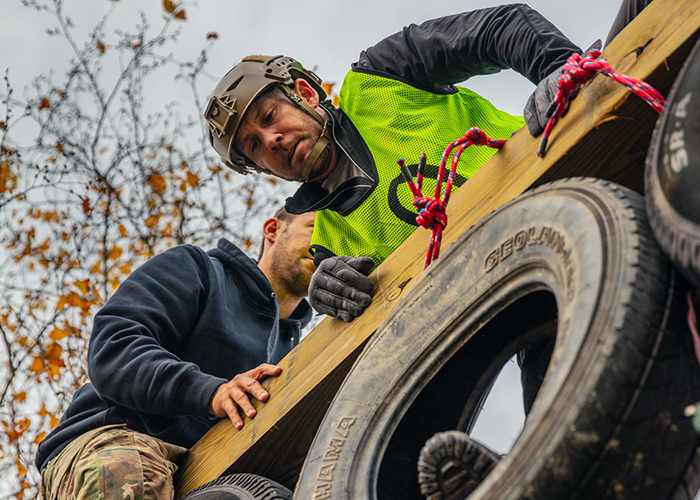 With a good number of states in the USA slowly easing their Covid-19 lockdowns, businesses are also opening, including the SIG SAUER Academy which gives training in firearms, self defence, and tactics training. Participants undergo the different courses to develop skills in pistols, rifle, scoped rifle, shotgun, armorer certification, and training for law enforcement and military from around the world.
Now, they announced a new course for team building purposes. Called the "Task Force SIG", this is a one day team building exercise developed by former U.S. Army Special Forces Green Berets who have extensive experiences working with teams. The course was modeled around the same principles that are taught in Special Forces Assessment and Selection and Qualification courses.
In a press release, SIG SAUER Academy explains what the participants can expect:
The course will place students into teams to test their ability to perform in a high-stress environment, while providing them with the tools, and problem-solving skills, to succeed in any situation. In conjunction with learning advanced problem-solving skills, students enrolled in Task Force SIG will learn how to safely operate a modern sporting rifle and will be challenged to complete physical obstacles on the grounds of the SIG SAUER Academy.
All in all, here are the following components of the team building exercise which will be held at the Academy's premises in Epping, New Hampshire:
Basic Rifle Operation- Safe handling skills, rifle manipulation, shoot, reload and unload
Obstacle Course- Team Challenge
Sniper Competition – Team Challenge
Team Problem Solving Scenarios
Leadership Training
After Action Debriefing with Instructor Feedback (Food will be provided)



If you belong to an airsoft team, this is a recommended weekend activity for your whole team. It may not involve the use of airsoft guns but you will be handling real steel SIG SAUER guns as you go through the course. With experienced instructors guiding you along the way as you go through instructions and challenges, you will also get feedback which will be valuable in your formation as an effective member of a team.
But you have to take note that you should have the ability to carry loads up to 45lbs as there will (around 20kg). You should also be in tip top shape to go through the obstacle course and other physically demanding exercises.
To participate in this event, the first one will be held on 26 June. Course fee is US$400 and participants will receive lunch and will receive a VIP discount at the SIG SAUER Academy Pro Shop.
Airsoft teams and event organisers can contact the SIG SAUER event for private "Task Force SIG" exercises.