SHOT Show 2023 Day 3: Valken Foxtrot45 V2, EMG Staccato Series
Logan
20 Jan 2023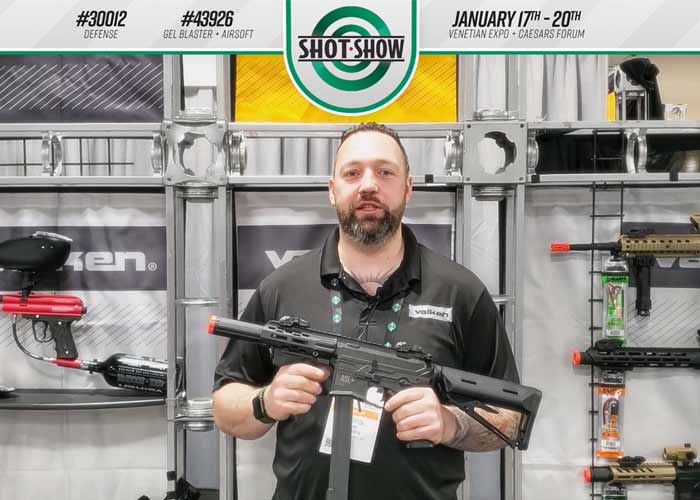 We get to have more announcements on the airsoft front, especially airsoft companies that are not headquartered in East Asia on the third day of the SHOT Show 2023. But before we get to know what these are, let's have a recap of Day 3 as presented by the organizers:
Valken is very active posting videos taken from their booth, presenting their airsoft guns. On Day 3, they present the Valken ASL+Foxtrot45 V2 AEG, which is equipped with a MOSFET, Deans Connector, and is 11.1v Lipo battery ready.
Evike posted photos of the EMG Arms Staccato pistol series on their Facebook Page. If you are at the SHOT Show, you might want to visit their booth at #10521. They also have on display the EMG TTI JW2 pistol and Primary Weapon rifles.
---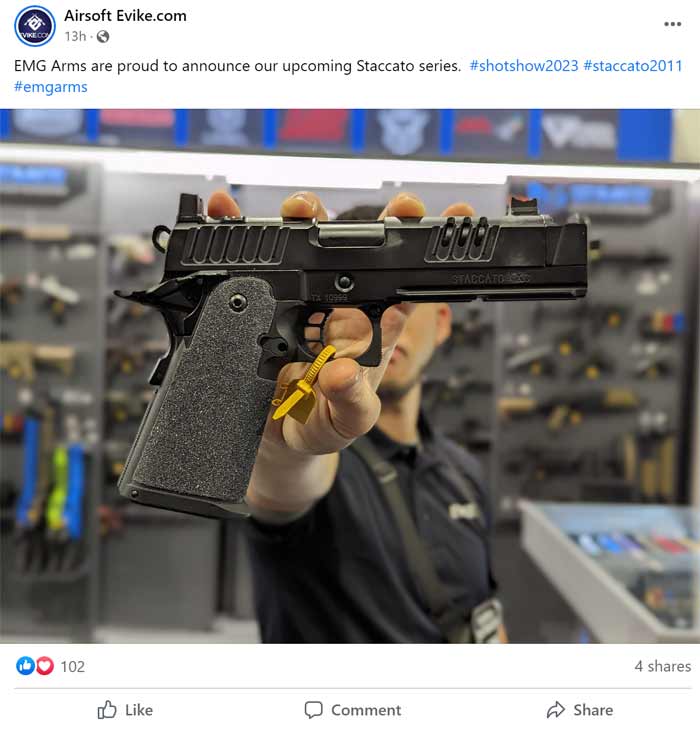 ---
We first saw the ASG CZ P-10 C airsoft handgun in prototype form at last year's IWA Outdoor Classics. It is now on display at their booth #42902 as they posted photos on their Facebook page. There is no information if this is already in production or still in prototype form as this is not yet on their official website.
---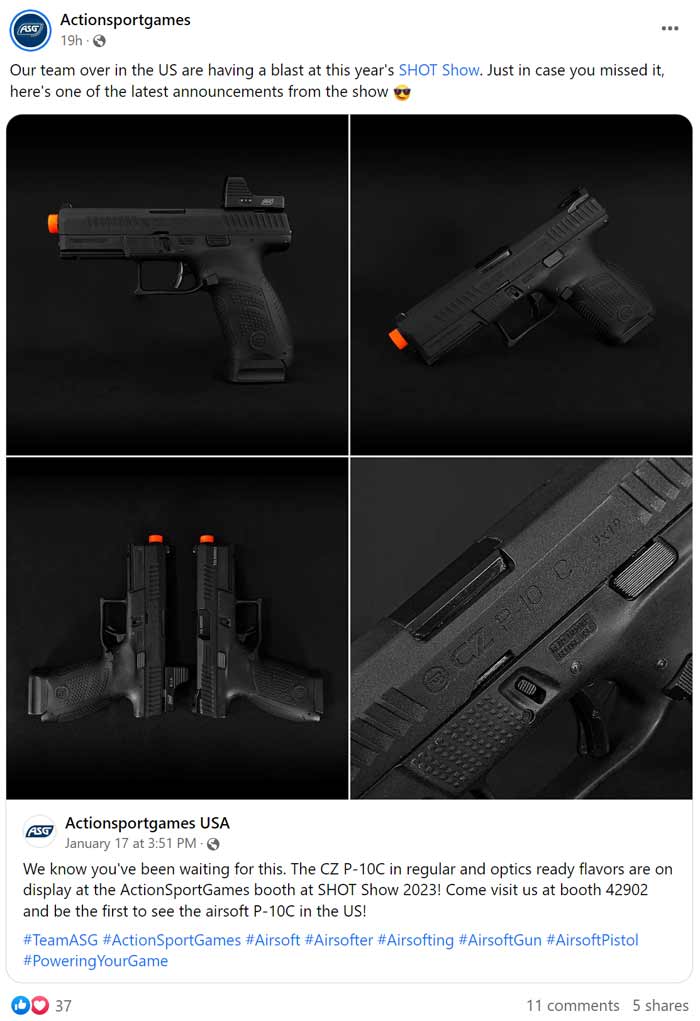 The Firearm Blog got more reports from the SHOT Show and the highlights for them on Day 3 are the IWI Carmel Rifle, Sig P365 Macro Variant,and Holosun's Solar-Powered SCRS. You can head on to their blogsite to see more of their reports that do not have videos, there is loads of information.
AR15.com is quiet busy and got a good number of videos up on Day 3 visiting Kalashnikov USA, Surefire, Aimpoint, TNVC, Nightforce, Century Arms, FN America, Griffin Armament, Bering Optics, Midwest Industries, Mantis, and Delta Team Tactical.
James Yeager got three video reports up as of this writing and he covered the Beretta 92 XI, Kitanika, and the Blackhawk Stache Nacho.
What does Day 4 got in store for us? We wish there will be more exciting stuff to discover so let's keep on the watch and be on the look out for the cool stuff at the SHOT Show 2023.