The Self-Flying Skydio 2 Drone Is Back In The Market With Major Update & Fix
Gungho Cowboy
29 Jun 2020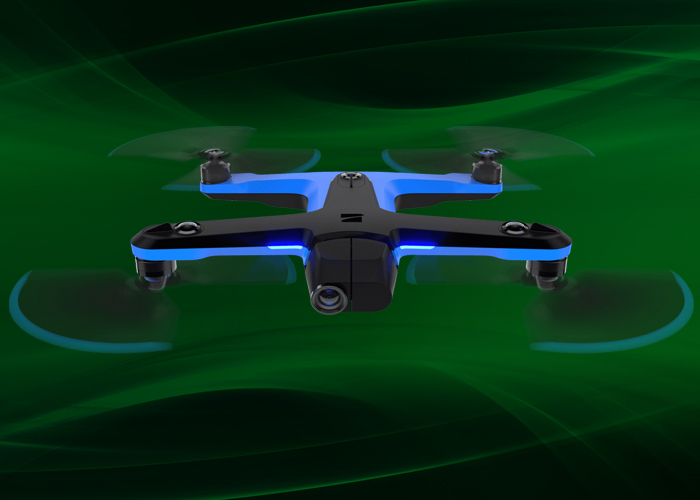 If we're not only scrimping on our money given that the pandemic is still here and we're conserving resources for any eventuality, we won't think twice to plunk down money on the Skydio 2 Drone as it is now available again the market. It comes with a big fix, that it could crash during landings given that it is supposed to be crash-proof has been finally resolved. Furthermore, it is updated with extended subject tracking and it has upgraded its Dual Charger accessory with the ability to use its second USB-C port for power pass through.
Skydio 2 is worth US$999 and with its self-flying ability, makes it a worthwhile investment especially for the airsoft YouTuber or any other videographer who wants to take aerial shots or footages at difficult angles and locations without spending on a crew and has minimal drone piloting experience. Using Artificial intelligence (AI), it is able to avoid collisions and go around or over obstacles all by itself that even kids can use it (though they should still be supervised). As it flies itself, it can follow you to take aerial footages of you in action, which for that solo airsoft YouTuber can focus on the ongoing gameplay whilst the drone takes the footage with minimum supervision.
The drone was off the market when production was paused due to the Covid-19 pandemic. As the company explained in their blogpost, they have finally restarted production after implementing safety measures that its engineers and technicians are able to work safely as the pandemic is still ongoing. They are working hard to handle the backlog of orders and they are expected to fulfill these orders by September. That means new customers will have to expect that their orders will be attended to when the backlog has been cleared.
Also, they mentioned that they were busy addressing the issues and implementing new updates even under lockdown.
With the Skydio Beacon, an optional accessory worth US$179 though it might be an indispensable tool, now has Extended Tracking up to 40 metres, which previously was 10 metres. This is a GPS tracking tool that you have to bring with you so the drone will stay with you and also has controls for some quick repositioning of the drone. Other updates to the Beacon are the hover and orbit gives the owner improved options.
The other significant update is that you can use the case of the Skydio 2 as a landing pad, which they call "Case Landing" (what else?). The drone will autonomously land on the logo the case when a landing is initiated above the case and is recommended when landing the drone on uneven terrain, debris near the props, and for impressing your friends.
The Dual Charger's second USB-C port is updated and can allow power pass through so you can charge the optional accessories such as the Beacon, Controller, and even your phone and if you charge 1 or more batteries the accessories can be charged off the batteries.
They also put together a playlist of videos on YouTube made by owners of the Skydio 2 to help you decide if you're still on the fence in buying one or if you are still waiting for your order.
Is this your ideal drone as an airsofter and drone enthusiast? If you intend to get one, just make sure that you are following drone regulations in your location as authorities are now getting stricter in the use of drones for safety reasons.