The Scythe-TI Is A Suppressor From SilencerCo Made Of Titanium
Gungho Cowboy
08 Aug 2023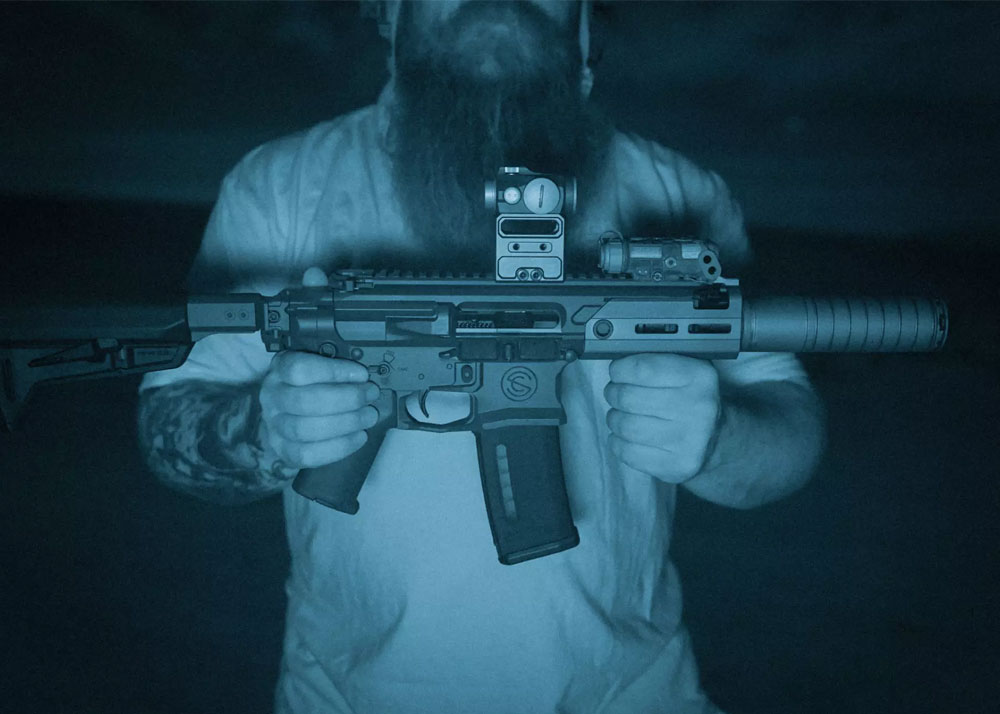 SilencerCo is proud to introduce the Scythe-Ti, the company's first suppressor made entirely of titanium. This premium .30 calibre silencer is incredibly lightweight and compact, while still providing impressive sound suppression. It is the perfect choice for suppressed hunting, long-range precision shooting, or days at the range.
The Scythe-Ti is a suppressor that can handle calibers ranging from .223 REM/5.56 NATO to .300 RUM. It is designed for use with bolt-action and semi-automatic rifles, with no barrel length restrictions.
---
---
The body of the suppressor weighs just over six ounces and measures less than six inches in length, making it extremely lightweight and compact. Despite its featherlight quality, the Scythe-Ti boasts impressive sound suppression, a unique achievement for suppressors in its class.
The suppressor is coated with a Type II Anodize and treated with oil to enhance its durability and prevent chipping or flaking. Additionally, the suppressor is equipped with a new single-port anchor brake that reduces recoil while keeping the length to a minimum.
---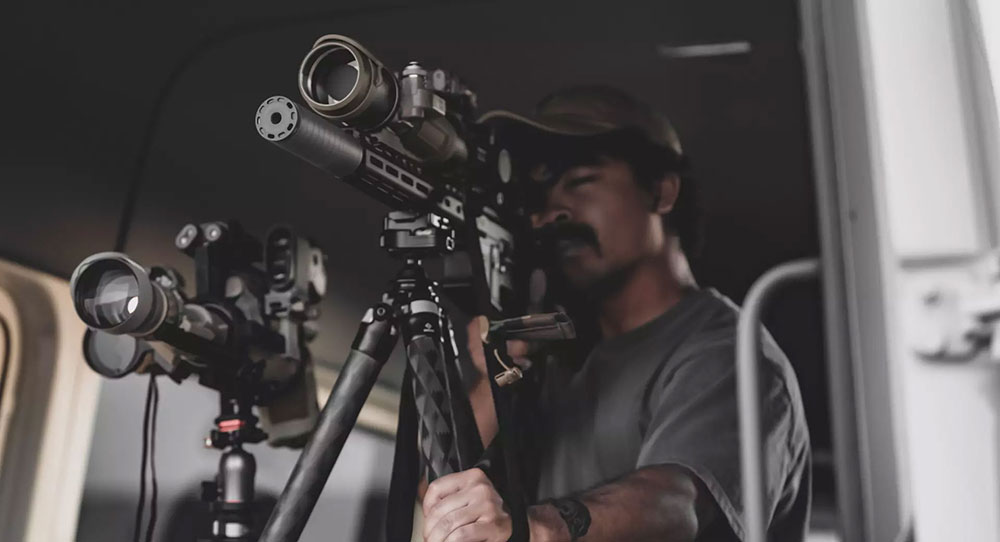 ---
Titanium has many advantages over other materials. Not only is it incredibly lightweight, but it also cools down much faster than steel, making it easier to handle after shooting. Plus, it looks sleek.
"When we started testing the Scythe-Ti, we aimed to dominate the titanium market in terms of minimal weight and length," said Andrew Herbst, SilencerCo Product Manager. "We were pleasantly surprised when we discovered that the Scythe-Ti also dominates in sound suppression. Overall, it's a very well-rounded suppressor."
---
---
The Scythe-Ti takes the concept of sleekness to a whole new level by replacing traditional wrench flats with a unique tool that can be threaded onto the top of the suppressor, allowing for easy detachment. It is anodized on both the inside and outside of the suppressor to reduce common sparking associated with titanium. The suppressor ships with a new radial tool, a Bravo tool, a basic tool, a 5/8 x 24 titanium direct thread mount, and a .30 cal aluminium Single-Port Anchor Brake.
In airsoft, players are familiar with the licensed SilencerCo Maxim9 Gas Blowback Pistol produced by Krytac. The Scythe-Ti can be a good, licensed product for airsoft use by using its outer shell as the shell for a tracer-equipped mock suppressor.