Samsung's Flagship Galaxy S20 Smartphone Gets Tacticool With The Tactical Edition
Logan
22 May 2020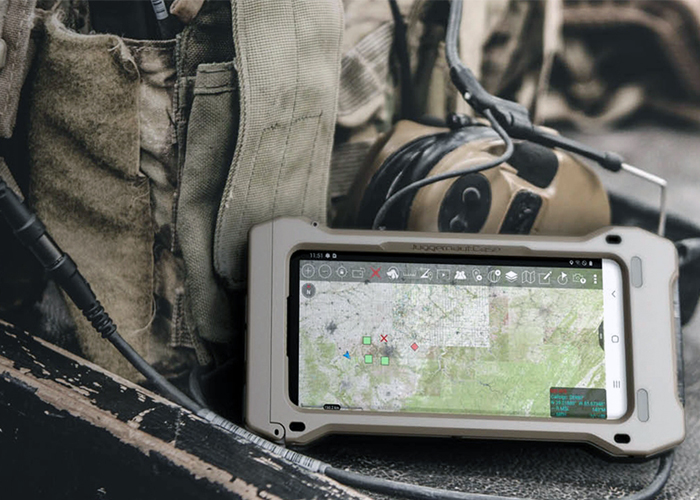 The Samsung Galaxy S20, the company's flagship phone is ready to go on missions with the announcement of Galaxy S20 Tactical Edition which touts it to be a secure, scalable and operationally ready COTS (Commercial Off The Shelf) solution tested and fielded by special forces in tactical operations. To come up with a Galaxy S20 ready to take in punishments under harsh conditions, Samsung has teamed-up with Arizona-based Juggernaut Case, a familiar brand in the tactical and airsoft communities for its tactical cases for the Apple iPhone and Samsung Galaxy S series of smart phones.
So does that mean that The Samsung Galaxy S20 Tactical Edition is just a Galaxy S20 dressed up in a Juggernaut Case? Well, yes and no.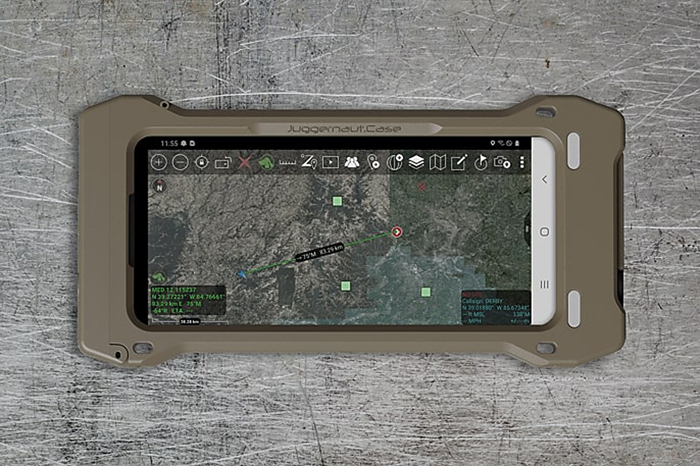 The Samsung Galaxy S20 Tactical Edition is offered to military organizations which Juggernaut case caters to. You might ask, why not these organizations just buy the S20 and just put in a Juggernaut case? They could do that, but the Galaxy S20 Tactical Edition has more software features that makes it more appealing to military operators than the standard Galaxy S20.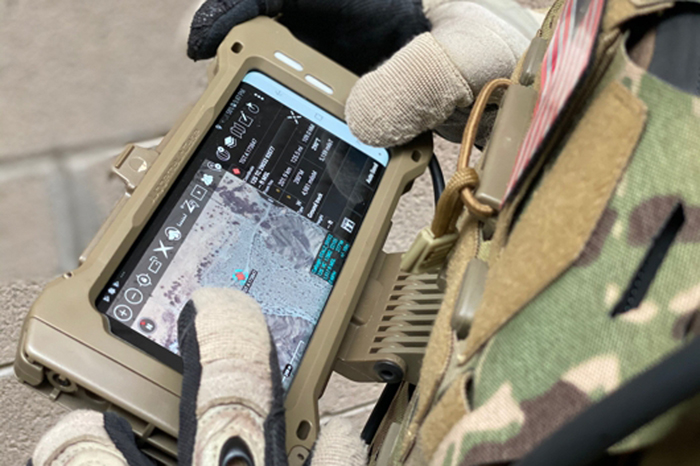 Hardware-wise, the specs of the Galaxy S20 Tactical Edition is similar to the standard S20 --- a 6.2-inch OLED display; its powered by the Snapdragon 865 chip, 12GB of memory, 128GB of storage, 5G connectivity, and the much-vaunted triple rear camera system. But it does have much more to offer:
Exclusive tactical features

Night Vision Mode, Stealth Mode, Lock Screen Auto Rotate and more deliver fast access to the information operators need.

Capture intelligence in low light

Use the pro-grade 64 MP camera to take and share high-resolution images or 8K video, without giving away your position.

Get a clear view of the mission

View and analyze maps, intel and mission data in greater detail than ever before with the Dynamic AMOLED 2.0, a 120Hz display.

Tactical App Quick Launch

ATAK at the push of a button. Remapped Bixby button provides one-touch launch/hide of mission applications including ATAK, APASS and BATDOK.

Auto-Touch Sensitivity

Leave the gloves on. Auto-touch sensitivity automatically adjusts S20 TE operation for gloved hands.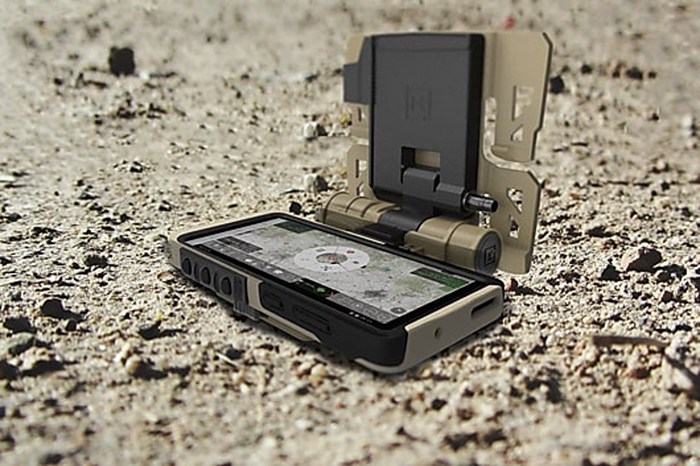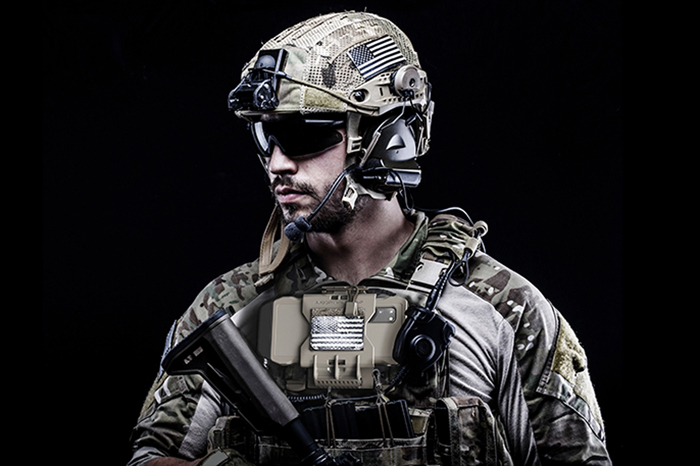 What about security you ask? The Galaxy S20 Tactical Edition has a "stealth mode" feature which shuts off wireless communications, putting the phone off the grid. If you think this is just a another term for "airplane mode" then you are probably right. In terms of classified communications, the smartphone has certifications including NSA's CSfC Component's List, NIAP Common Criteria/MDFPP, DODIN APL, FIPS 140-2, DISA Android 10 STIG and an IP68 rating.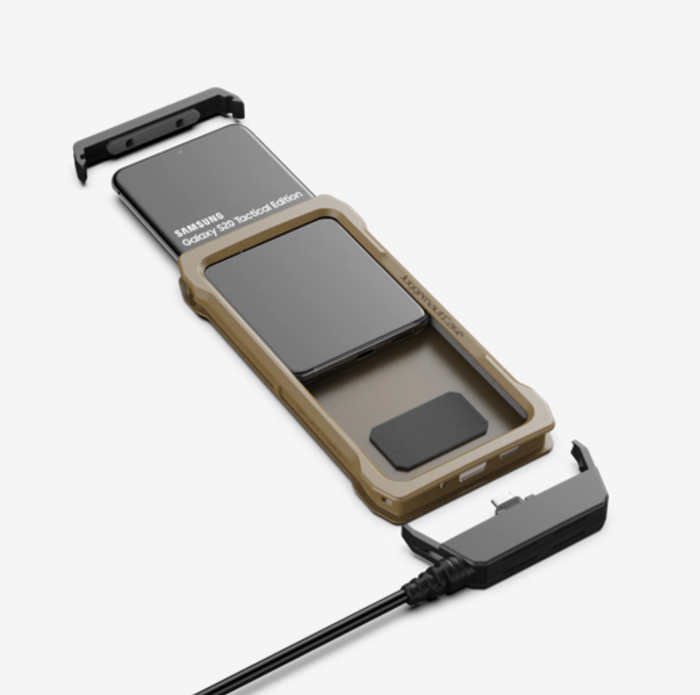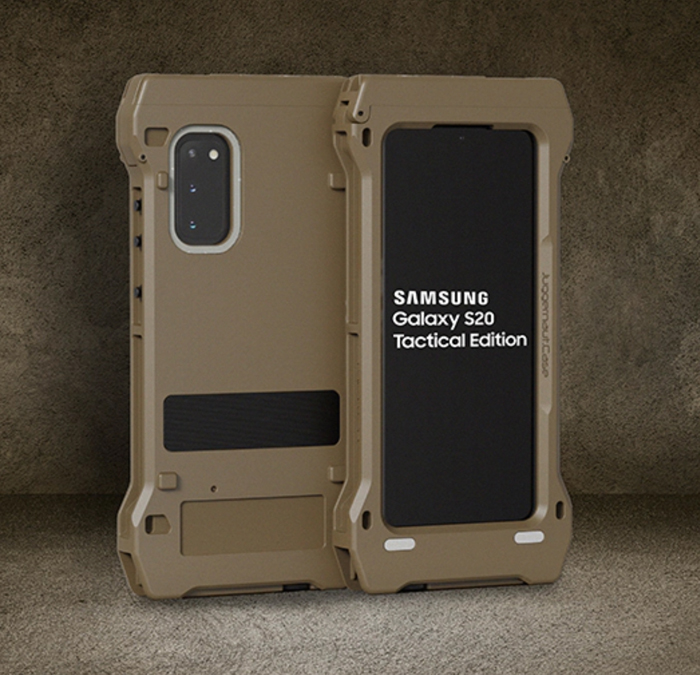 It has two layers of encryption using the DualDAR architecture, that even when the device is powered off or in an unauthenticated state, DualDAR enables confident storage of up to top secret data on the device. A standard for the latest Samsung devices, the tactical edition also has the Knox security solution that provides greater separation between enterprise and personal data. It has Real-time Kernel Protection (RKP), DM-Verity malware checks and Trusted Boot.
Since this device is offered to military and security organizations, civilian users can get the Juggernaut Case that is compatible phones. The Juggernaut Case website does not have a case available for the Galaxy S20 and S20 Plus, with the latest Samsung device that it has a case available is the Galaxy S10. There are also mounts available for use on vehicles, sternum, PALS Armor, sternum, forearm, and belts.