Russia's StrikeCon 2020-2021 In Photos And Videos
Logan
24 Feb 2021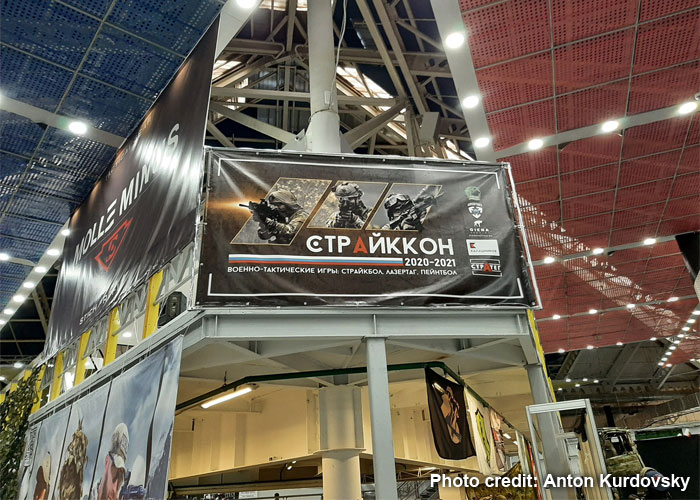 StrikeCon is Russia's biggest gathering of the airsoft community and industry under one roof. It is supported by the homegrown airsoft industry that has already making its impact in the worldwide airsoft industry such as Tactical Game Innovation (TAGinn) and the NPO-AEG.
It is also supported by the biggest name in the country's weapon industry, Kalashnikov Concern, which has been working closely with the airsoft community so they can come up with arrangements that allow airsoft shops can sell airsoft guns based on Kalashnikov designs without worrying about intellectual property violations.
StrikeCon 2020-2021 took place last 13-14 February 2021 at the Tishinka Trade and Exhibition Complex in Moscow. This is not only an affair where airsoft vendors can peddle their wares but they have sessions to talk about topics of interests to local players as well as knowing state initiatives supporting their hobby. There is also a StrikeCon Cup and an after event gathering party that took place at the "Guns and Bears" pub.
Even airsoft teams have booths setup to recruit new members, so for lone wolves looking for a group, he/she can have options to choose from during the event.
Overall, there was over 40 booths and stalls at the events. These range from gears, airsoft guns, pyros, radio equipment, weapons accessories, and workshops for budding airsoft gunsmiths.
It is such a lively event that we wonder if they would soon open to international exhibitors. The only problem for the organizers is that is squeezed right between two big international trade events that the airsoft industry is much involved in ---- the SHOT Show in January and the IWA Outdoor Classics in March that it can tough to invite international exhibitors though local distributors can represent the airsoft companies instead.
Below are photos as shared to us by Anton Kurdovsky, and our big thanks to him. If you cannot view the embedded Facebook album of StrikeCon 2020-2021 here, you can can view the album on his Facebook page.
If you want to watch videos taken at the event, the events media partner AirsoftBro were on the floor at the event, checking out the booths and interviewing participants:
StrikeCon is organized by Organizing Committee Strategist. Formerly known as "Evil Organization Group", it has been holding airsoft events since 2007.