Rubber Band Warfare Gets An Upgrade With The Rubber Band Minigun
Gungho Cowboy
30 Oct 2019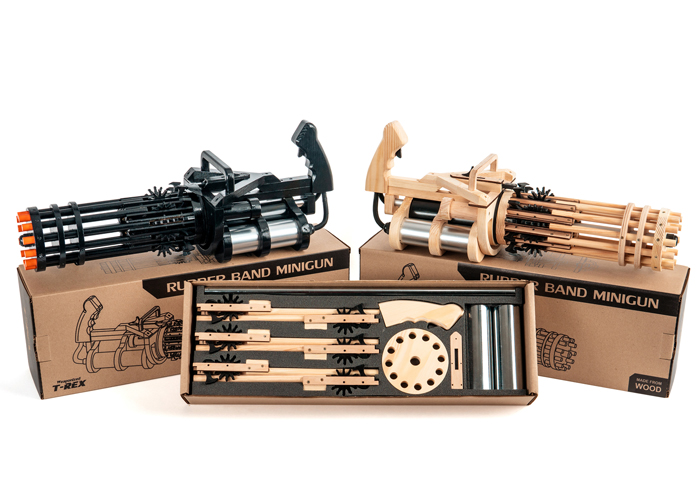 I remember my first "battle" when I was a kid and it's with rubber bands as projectiles. It was primitive rubber band warfare then as we hid and shot each other, flinging rubber bands using our fingers as launcher and it was fun. But as we grew up, we moved to Nerf guns and then further on, to paintball and airsoft.  
But these days, rubber band warfare is even more sophisticated with gun-like contraptions that can launch hundreds of rubber bands per minute. There are lots of rubber band guns in the market and you can't just believe how they can give owners a capability to wage rubber band warfare with more ferocity than before. If you say that there is a rubber band arms race, you're not in the wrong.
Now, the latest to wreck havoc in the rubber band world is a company called Weaponized T-Rex, a company which specializes in producing unique wooden goods. They announced that they are seeking crowdfunding via Kickstarter for their Rubber Band Minigun Project.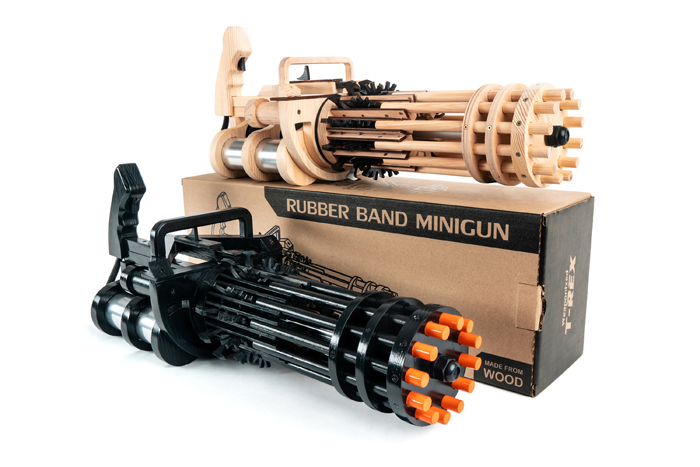 The Vulcan Minigun-inspired Rubber Band Minigun is fully automatic and built following the Gatling Machine Gun Principle. It has 12 barrels and is mainly is made from wood and cut out on the CNC machine and can be loaded with the 144 rubber bands. Powered by an electric motor, the rate of fire is around 200 rounds per minute and has a range of up to 30 feet.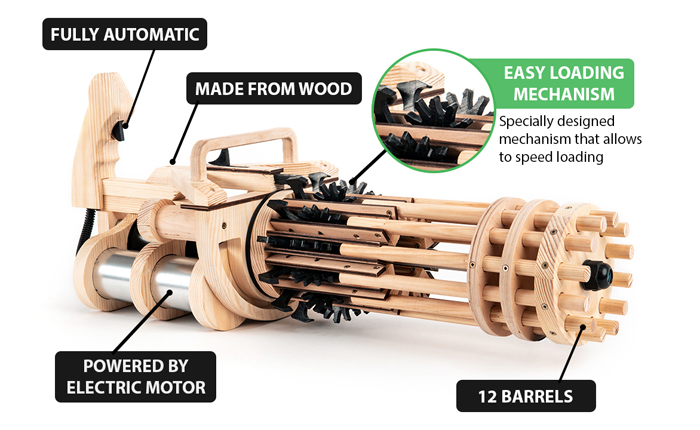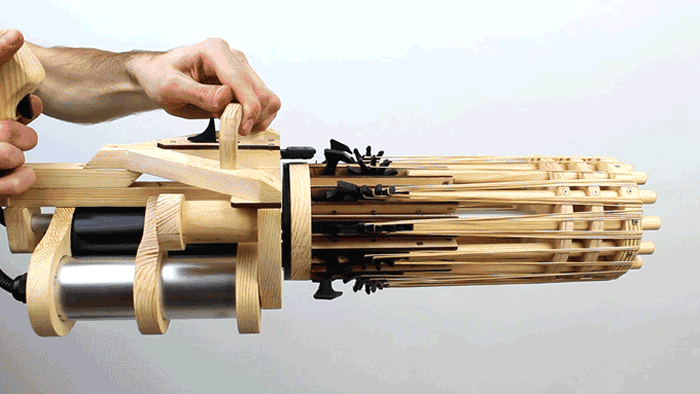 If funding is successful, the product will be available in black or wood colours. Backers can have the option of getting the fully assembled model but if they want to tinker with it and assemble the minigun themselves, they can get the Kit version. The project owners say it is easy to assemble with no glue and soldering required.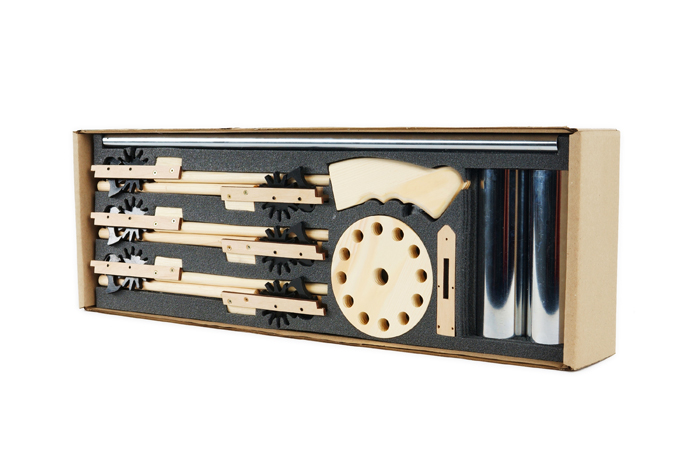 Thinking of getting one yourself? Then you better support the Kickstarter project and it looks like it is well on its way achieving its funding goals which is more than halfway to its goal of US$10,000. Early bird supporters can pledge US$94 for the Kit Wood version and US$99 for the Assembled Wood version. The black version is a little more expensive.