"RoboCop: Rogue City" Will Be Coming Out In June 2023
Logan
29 Jul 2022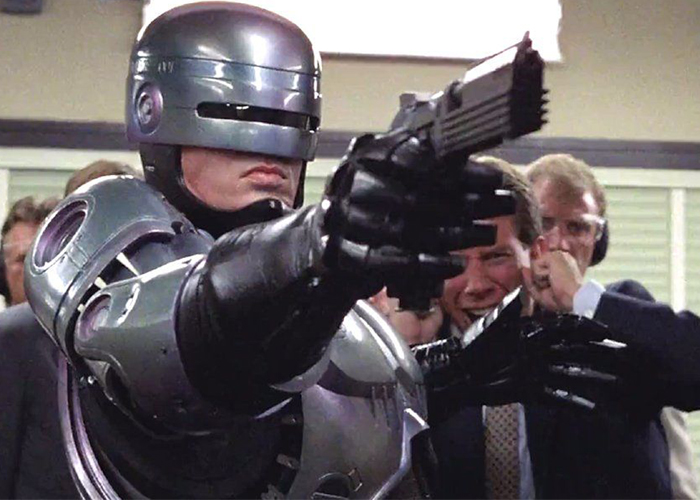 Early this month Nacon put out more details about the upcoming "RoboCop: Rogue City" video game. First announced a year ago, the game is being developed by Teyon, the same game development studio behind "Terminator: Resistance". The game is finally set to be released in June 2023 and the first gameplay trailer has been revealed.
"RoboCop: Rogue City" is based on the first of the RoboCop science fiction action  trilogy from the 1980s in which Detroit is crime ridden in the future and a company, the mega-corporation Omni Consumer Products (OCP) was given the contract to resolve the crime issue with the development of police droids. RoboCop was created when the company experimented on the dead police officer, Alex Murphy, by reviving him as a police cyborg whose memory of the past has been erased.
---
---
In the game, players get the role of Alex Murphy who has to battle criminal elements bent on destroying the city. Just like in the movie, the players will also work on having Murphy get deeper into his memories to rediscover his humanity. While he encounters a good number of baddies, Murphy has hands full whenever a ED-209 or Enforcement Droid, Series 209 appears. The droid unit was designed for urban pacification which means crowd control and elimination of criminals and is part of the film.
For fans of the RoboCop series, it will be relief to hear a familiar voice. Actor Peter Weller, who played the role of Alex Murphy in the original series, has agree to be the Alex Murphy voice in the game as well as the in-game model so players will get the original actor in the game.
Since the announcement of the game last year, Teyon has been working closely with MGM entertainment, to "develop an authentic RoboCop game experience that is faithful to the franchise's DNA, while immersing gamers in an original story that enables them to play as none other than RoboCop himself."
Once released, players will be able to play "RoboCop: Rogue City" on Windows PC, PS5, Xbox Series X|S and Nintendo Switch.