Zulu Tactical Goggles By Valken Tactical
Master Chief
01 Aug 2016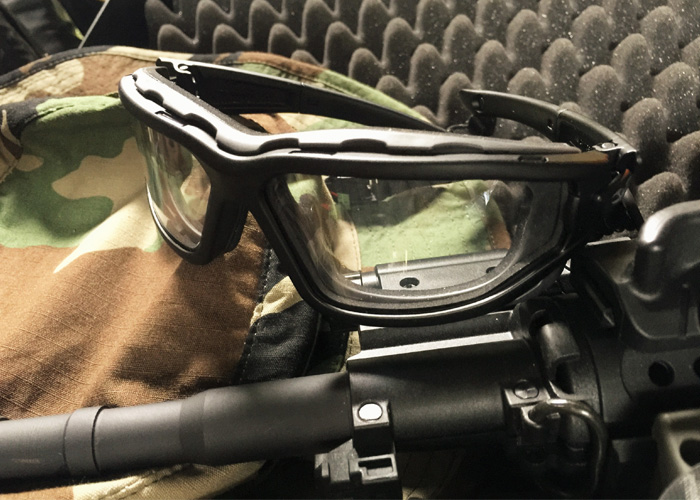 Originally known as a paintball company, Valken Tactical has recently ventured into airsoft and is not only distributing their own complete airsoft guns which are either AEGs or HPA-powered, but also anything and everything that you will ever need for airsoft, from eye and face protection, to a full range of bio and precision BBs, tactical gears, HPA accessories, and so on.
I first met Janek Depczynski, of Valken Europe, during Border War 8 held in the Czech Republic last April 2016 and we started talking about the airsoft products that Valken Tactical has available and those that will be releasing soon. One of the products that Janek is very proud of is the Zulu Tactical Goggles that are meant to be really good especially in preventing misting or fogging which is the major concern among airsoft players using shooting glasses or goggles.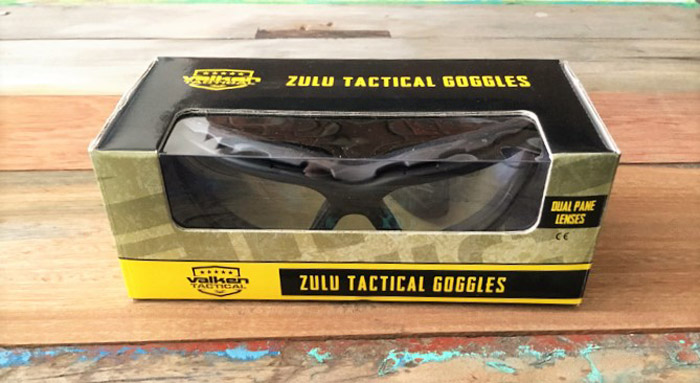 The Valken Zulu Tactical Goggles are proper shooting goggles that meet the following standards:
ANSI/ISEAZ87.1 - ANSI/ISEA Z87.1-2015. This "prescribes the design, performance specifications, and marking of safety eye and face products, including millions of safety goggles, spectacles, faceshields, and welding helmets, worn by workers in thousands of manufacturing and processing facilities, university and research laboratories, and other occupational settings."
MCEP GI-PD-10-12 Ballistic Standards. This is "The current Military Combat Eye Protection Systems (MCEPS) standard is called MCEPS GL-PD 10-12 which superseded the MIL-PRF-31013 standard in April of 1996. This standard contains ballistic fragmentation tests that determine eyewear compliance. The Military MCEPS standard contains a series of tests that are much more intense than ANSI, to simulate projectiles and dangers faced in combat."
CAN/CSA Z94.3-07 - This "Standard applies to eye and face protectors used in all occupational and educational operations or processes involving hazards to the eyes or face. Typical hazards include flying objects and particles, splashing liquids, molten metal, and ultraviolet, visible, and infrared radiation, but do not include X-rays, gamma rays, high-energy particulate radiation, radioactive materials, lasers, or masers."
CE EN166 Certified – The European standards for ballistic and protective eyewear.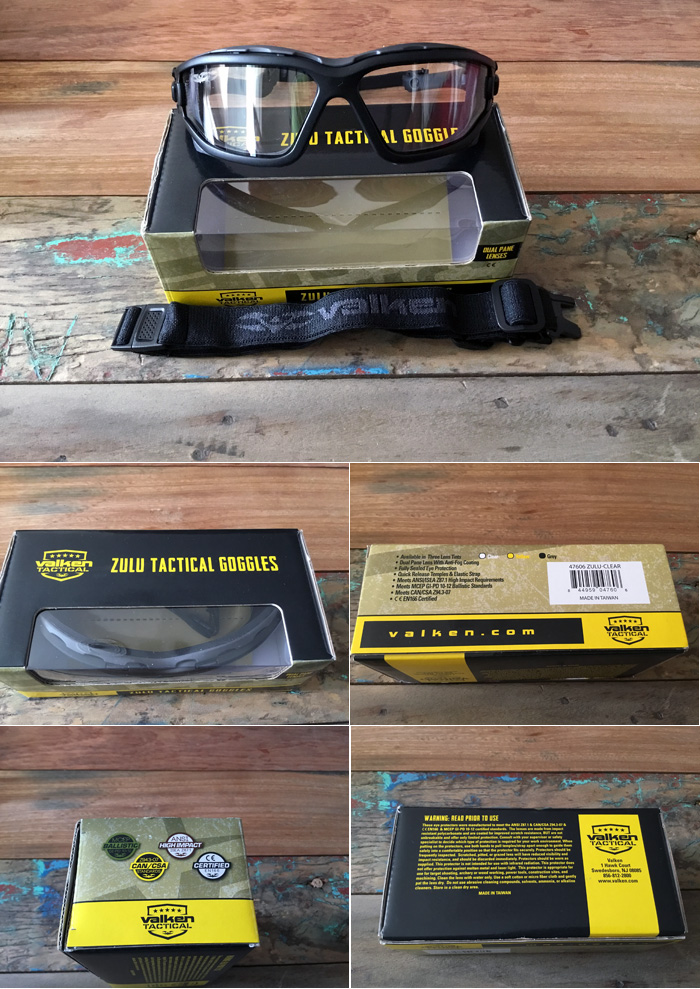 As for the features of the goggles, here is what the product brochure from Valken says:
Sporty, lightweight design eliminates the bulkiness and weight of a goggle
Fully adjustable elastic strap with quick release attaches to temples providing a secure fit
Quick release interchangeable temples and an elastic strap
Indirect vented foam carriage provides maximum dust protection, as well as a sufficient airflow outlet for heat
The thermal system provides anti-fog protection in the worst weather conditions or extreme-temperature working environments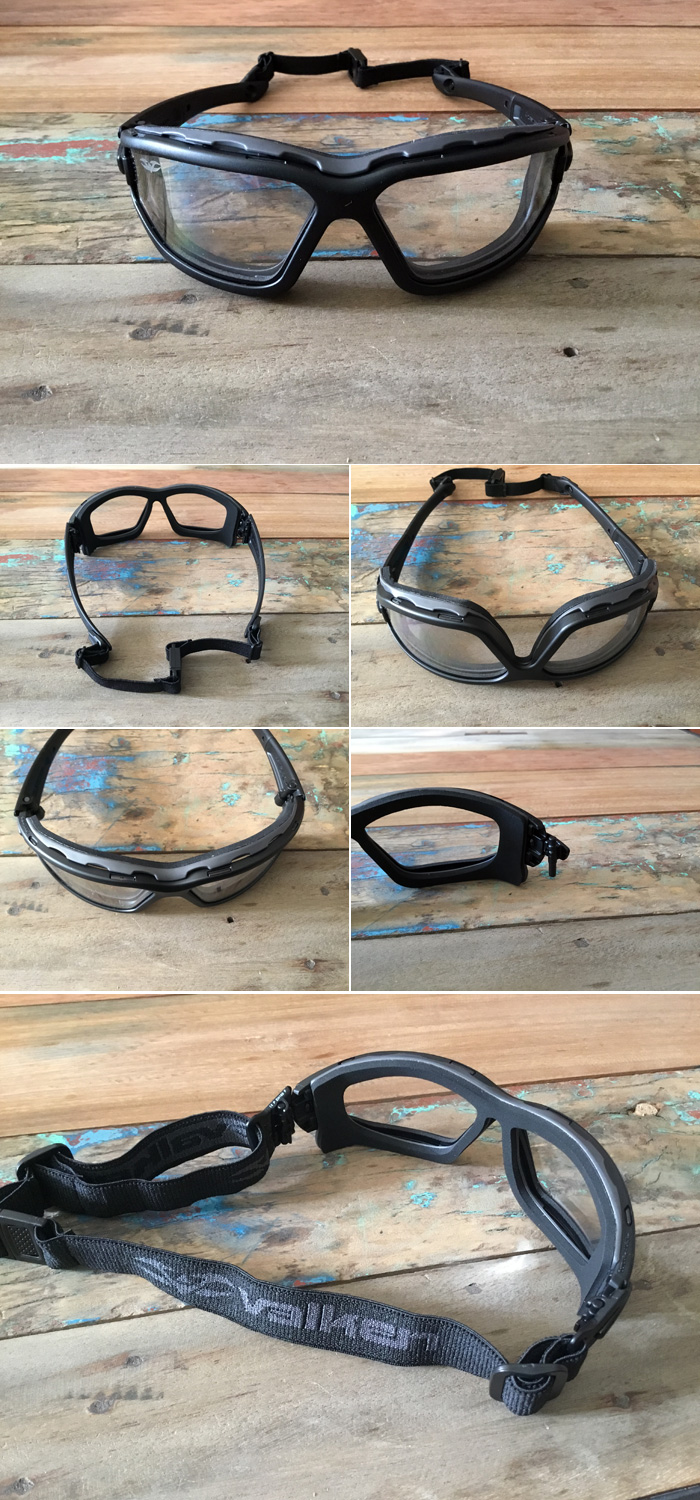 My main concern for this review is not about eye protection since it already meets the standards for proper eye protection in airsoft as written above (and of course it will be such a shame if Valken's claims turn out to be false, their reputation built over years in paintball and now in airsoft, would come crashing down). Most of the protective eyewear being sold by airsoft retailers will be able to adequately protect you from BBs, but there is always something that most, if not all, airsoft players are concerned about --- lens fogging. That's what I am a concerned about when buying eye protection to use for airsoft games.
I have always worn goggles or shooting glasses. For me they look better and give the user a better field of view and if they are proper shooting glasses, I think they provide better protection and safety than mesh goggles which are gaining more and more popularity because of fogging or misting problems. So when Janek told me about these goggles I was very much intrigued by them. First, a lot of goggle manufacturers have claimed that their goggles do not mist but still they do. A few of them have even went as far a putting a small fan built into the goggle frame or some companies make anti-fog sprays or wipes but to be honest, I've never seen any of these to work as advertised.
During Border War 8 in the Czech Republic, the weather there was quite mad, we were getting moments of sunshine, moment of rain, snow and evening temperatures falling below 0°C. It was the perfect weather for fogging up goggles. So if the Valken goggles worked in this weather then they are probably good.
I met Janek again during the Airsoft Showcase back here in the UK in June of this year and he gave me a sample goggle to take for review.

My fist impressions with the Valken Zulu Googles were pretty good. They are very comfortable to wear. You won't get any pinching or pressure on your temple. The package comes with a goggle strap so it can be worn as shooting glasses or as proper goggles. Any way you choose to wear it does not compromise the comfort. The foam padding around the inner frame create a good seal around your eyes. There are vents around the frame and these are angled in a certain way which I think helps with preventing fogging or misting.
GAME DAY

July 3 2016. It was a sunny day here in Southeast England. At the start of the first game at around 10:00am, the temperature was a very humid 20°C. The first game was a very fast paced warm-up game and was the perfect test for the goggles. I was wearing a soft shell jacket with a shemagh scarf around my neck and a boonie hat, the perfect ingredient for generating body heat which should ensure fogging of any shooting glasses.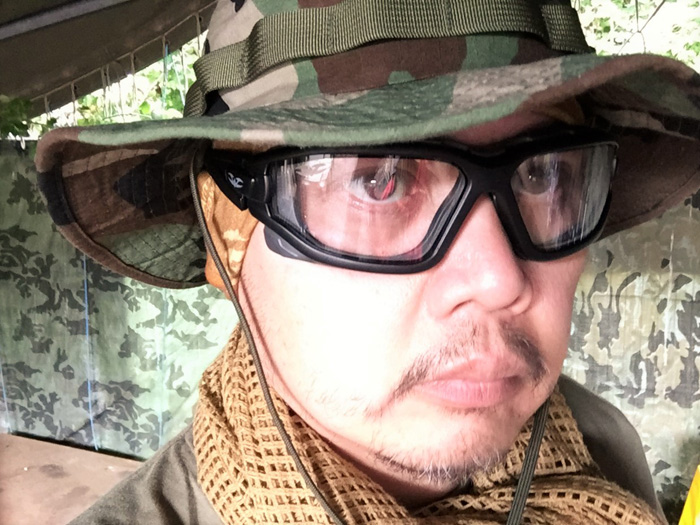 So the game started and the two objectives were not that easy to accomplish as the game took about an hour to complete. To be honest, the Valken goggles were so good that I totally forgot everything about them. I was so hot and sweaty, the boonie hat was soaking wet with perspiration, and I was breathing heavily. When the game ended and I was back in the safe zone, I stated to cool myself down by removing my hat and jacket and this was the first time that I remembered I was wearing these goggles and all I could say was "WOW!". I had close to zero fogging during the whole game apart from a very small are on the lower part of the left lens which was quiet irrelevant.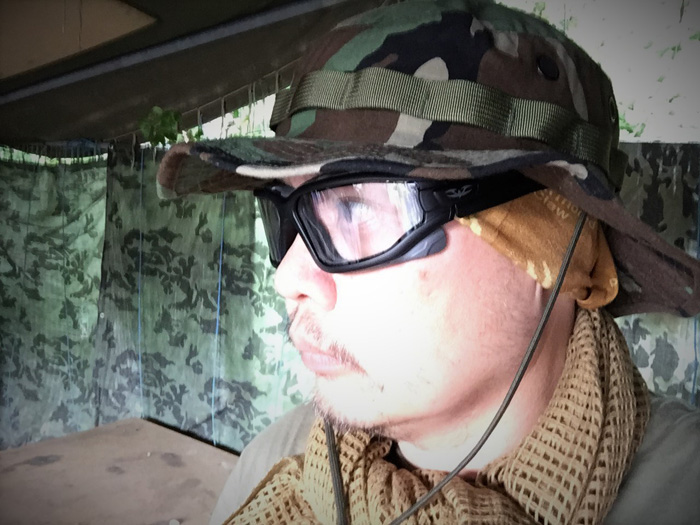 I used the Valken goggles all day and to be honest, I am very impressed by these goggles. Whatever Valken did to these lenses is genius. We were playing in both scrubland and woodlands and I did not get any fogging or misting the whole day. They were so good that I didn't even have to clean or wipe them at any point during the day.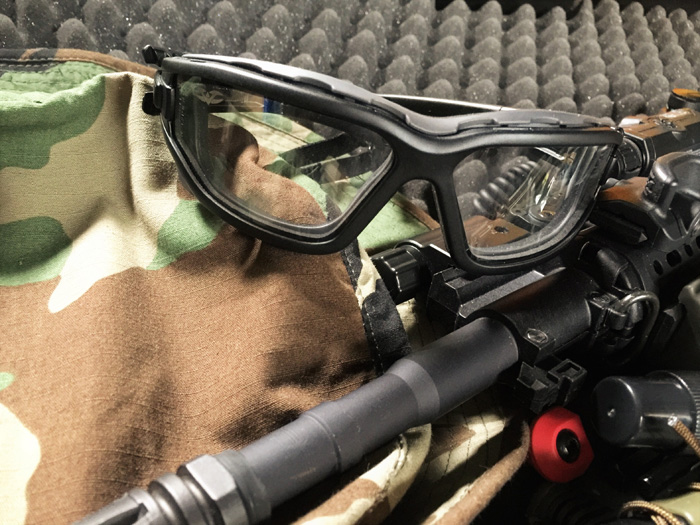 So if you are looking for lens shooting goggles to use, I highly recommend you try the Valken Zulu shooting goggles. These things are the best that I have used so far.

Big thanks to Janek of Valken Tactical Europe for providing me with the goggles.