When You Need To Be Light & Fast: Helikon-Tex Training Mini-Rig
OptimusPrime
29 Sep 2020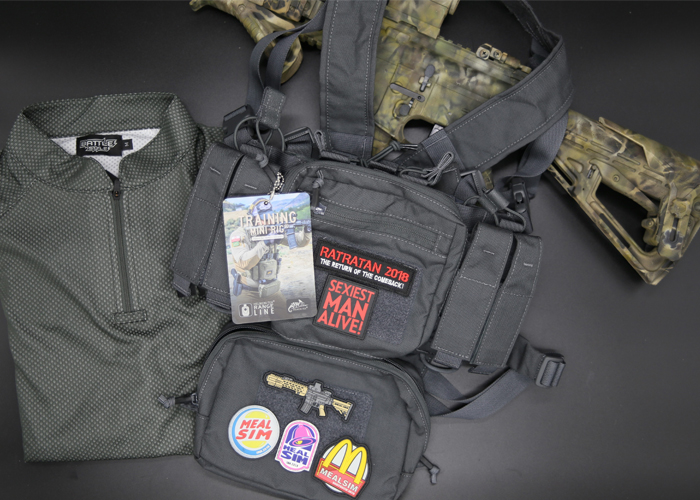 These days, many airsoft players are more into reducing their weight of their loadouts. During the Aughts of this century, we saw players in the field carrying so much unnecessary weight just for the sake of following the loadouts that they saw during the War on Terror. Whilst they may look good for photo ops, carrying all this weight for just a few hours of skirmishes is nothing to be considered as practical.
Over time, players are getting more practical in their loadout choices. This means that they mix and match their loadouts as based on the scenario or airsoft they are playing. With games more of short durations, they take on the minimal load they can to see them through a game. Plus, gear makers and influencers started producing new types of chest rigs such as Haley Travis with his D3CR Chest Rig, making airsoft players see the benefits of lighter rigs. Other companies such as Helikon-Tex followed suit.
In this review, I quickly go over the Helikon-Tex Training Mini-Rig (TMR). But before you read on and demand my frank opinion right away, here it is: Get it.
---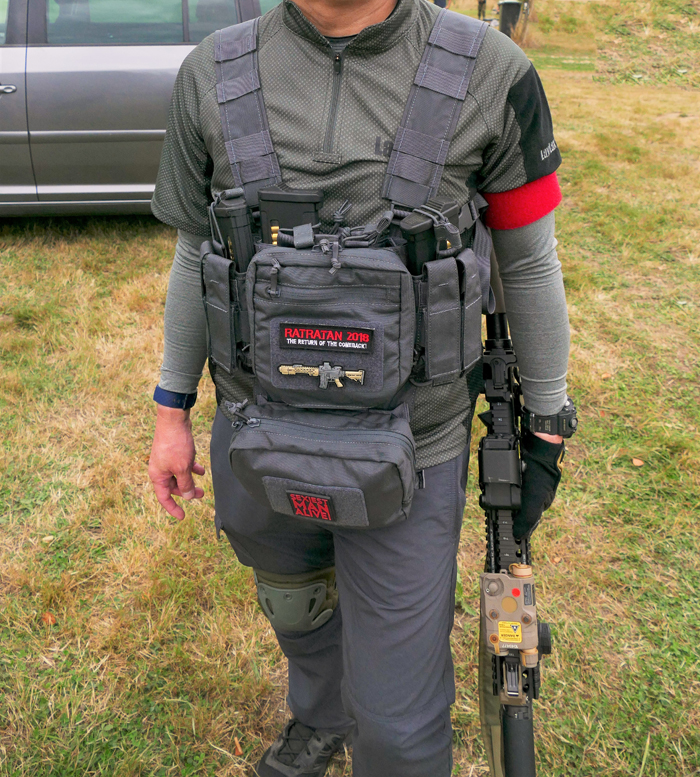 ---
ON WITH THE REVIEW
According to the Polish gear maker, the TMR was "designed for people who spend a lot of time at the shooting range – instructors, shooting enthusiasts, competitive shooters." They might be short-changing themselves with the description as we can add that it is also designed for people who want a "fighting load".
Whenever we mention a "fighting load", we usually think of chest rigs that can carry enough of what we need for the fight ahead. chest rigs are usually frugal, or if you want a nicer term, "minimalist". For me, they are a great piece of kit to bring to the airsoft field and the TMR is a well-made rig that gives the benefits of a chest rig and much more for those who want something more than a chest rig but find a plate carrier to be overkill for an airsoft game.
---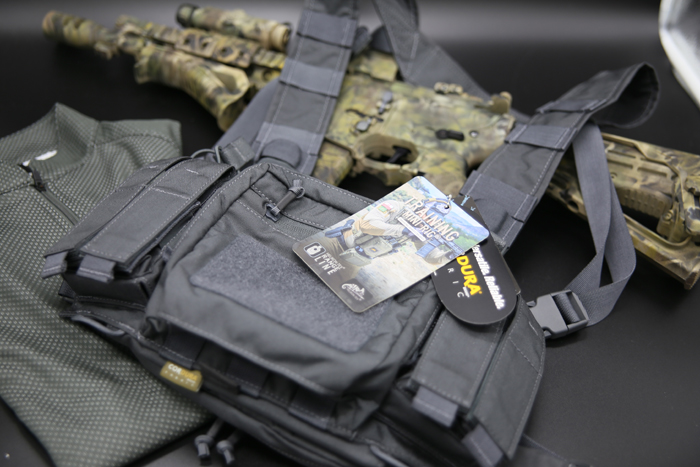 ---
The TMR colour that I got is Shadow Grey, which I prefer since it is more appropriate for urban and close quarter battles. Packed nicely when I first received this early this year, the TMR can be used in conjunction with a backpack and a battle belt if you want something more for your loadout to use in weekend milsim events. But in itself, it is already more than enough to use for a day's worth of skirmishes.
The first things that I want to see in a chest rig are magazine pouches since chest were first and foremost designed to be magazine carriers. The TMR allows me to carry four (4) rifle magazines and four (4) pistol magazines which I find to be generous enough, especially that I can carry more pistol magazines whereas my Chicom chest rig which I use with my Tokyo Marui AKS74U NGRS gives me space for three (3) rifle magazines but none for pistol magazines though it has four (4) small pouches for frag grenades which I use for carrying bits and bobs.
---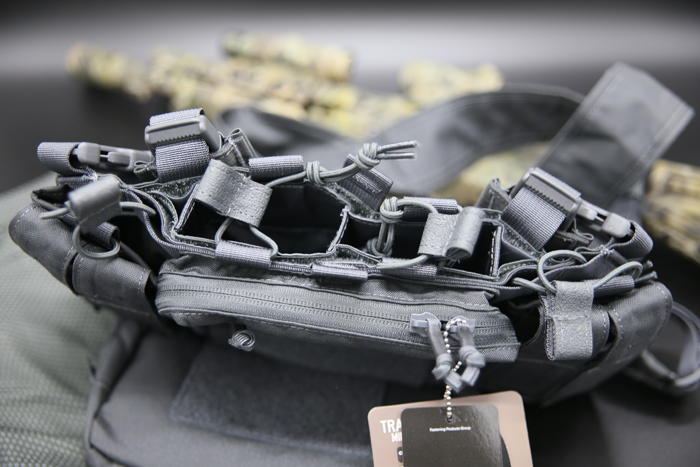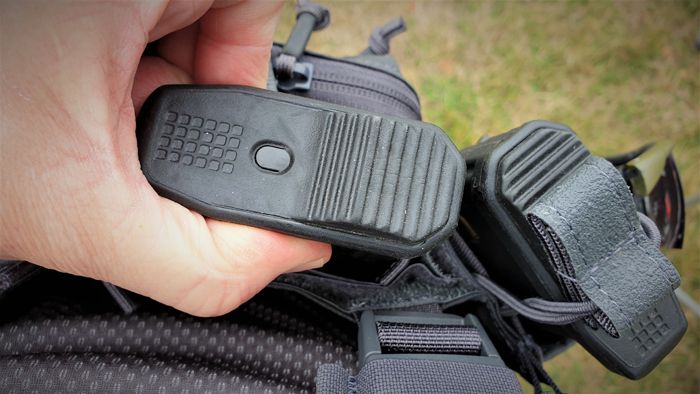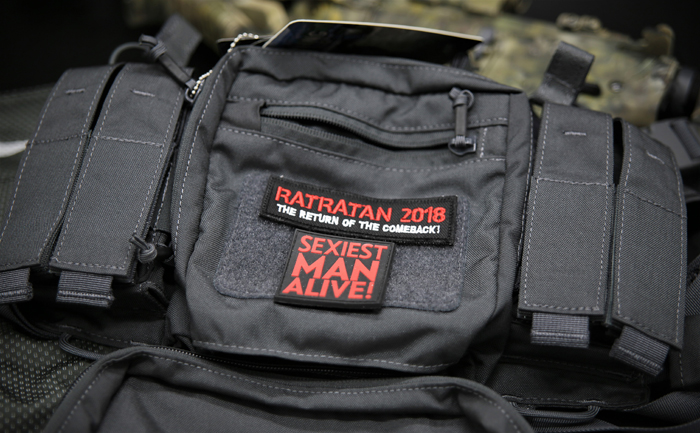 ---
The rifle magazine pouches can be configured since only two (2) of the pouches are fixed whilst two are removable. These have quick release bungee retainers to keep them in place when not needed for a quick retrieval when the shooter needs to reload. The pistol magazine pouches can also be used as pouches for a tactical light, multi-tool and a magazine speedloader. These pouches also have hook and loop flaps that are adjustable with position markers. Just this part of the TMR already makes it a complete rig for an airsofter to bring to the next shootout.
But then there is more! Apart from the magazine pouches comprising the TMR, there is a multi-functional main pouch which does its purpose of holding more for the shooter than the usual magazines and shooting tools. It is an internal organiser with a mesh pocket for holding stuff bigger than a multitool. This can hold your smartphone, wallet, pen, a notebook, paracords, or an IFAK Mini with the MOLLE/PALs for inserts.
To wear the TMR, it features a universal one-size-fits-all H-harness. The buckles are quick release buckles and the shoulder straps got loops to snake PTT wires through and hooking a comms device which is usually a handheld radio. If you are using a backpack with a hydration bladder, you can snake through the hydration hose.
---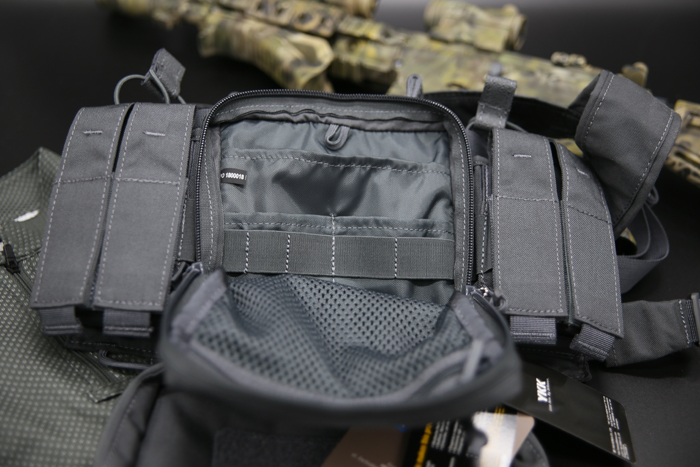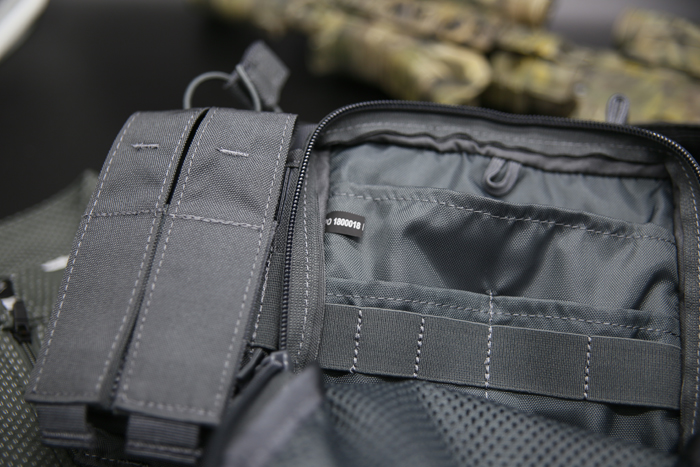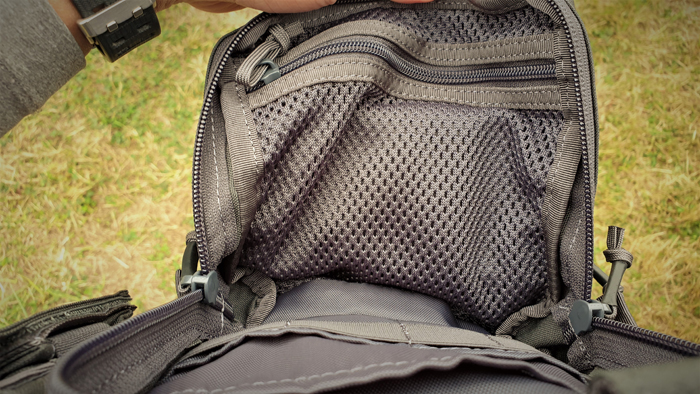 ---
Below the main pouch is a removable pouch that can come handy when you want to carry more such as IFAK or a tourniquet plus other small stuff that you want to bring with you such as a lighter, batteries, zip cords, more paracords, or energy bars.
The zippers used for the pouches are YKK zippers, since most reputable gear makers would choose YKK than other brands given their reliability and durability. The hip belt is adjustable according to the shooters size.
---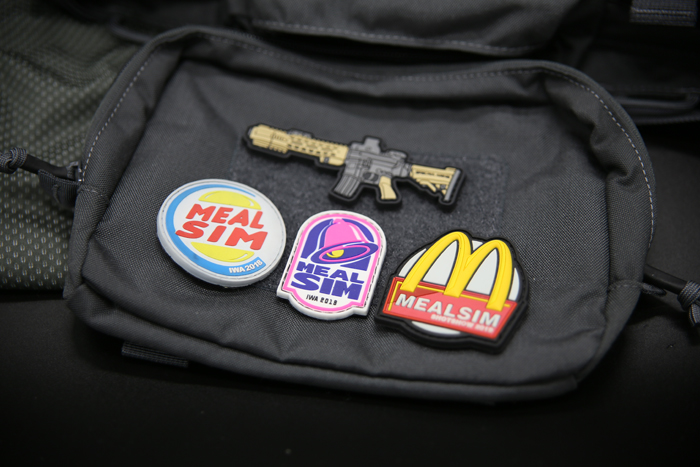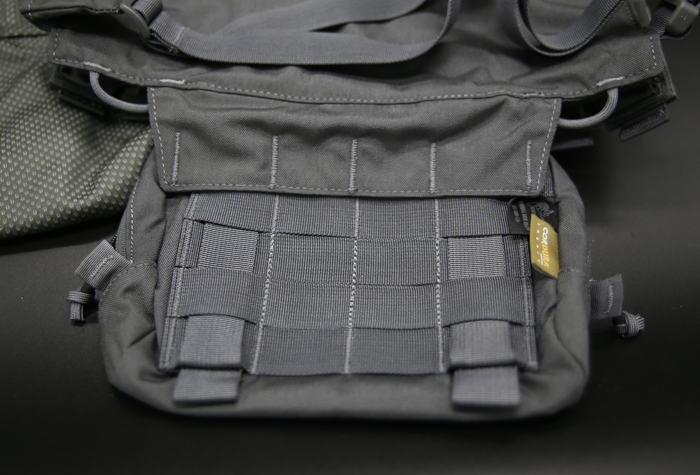 ---
To personalize the TMR, there are three Velcro panels: one of the main pouch, another on the optional bottom pouch, and at the back of the H harness. You can put an ID patch, unit patch, or a morale patch on these panels.
---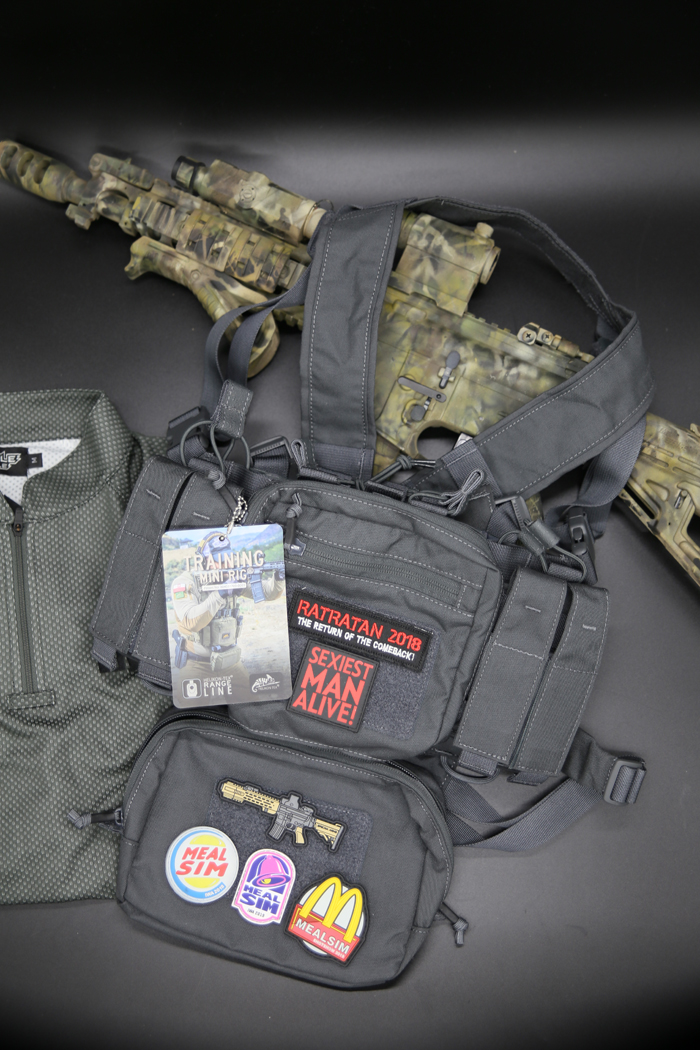 ---
Putting on the TMR is easy to do and adjusting it to your comfort takes does not take much time. The bungee retainers maybe a hassle when pulling at the beginning but the tension will slacken a bit through constant use making it easier to pull out fresh mags during reload. I suggest you practice magazine change with the TMR at home to get used to the configuration you have applied before going to the airsoft field so that you won't fiddle when reaching for a magazine in the middle of a firefight.
It is comfortable to use in a game as based on my experience. Perhaps you will be annoyed with the dangling optional bottom pouch during initial use but in the long run, you'll get used to it. I prefer it there so I can carry some extra stuff in case I need them when out in the field. It does not hurt to carry a bit more than necessary as long these extra stuff will be essential when worse comes to worst.
---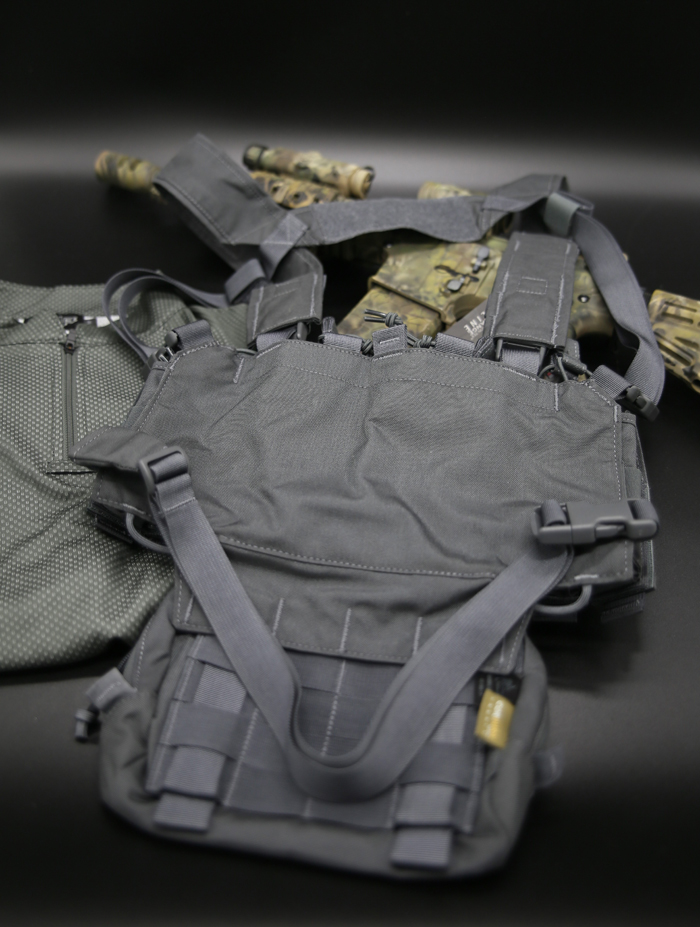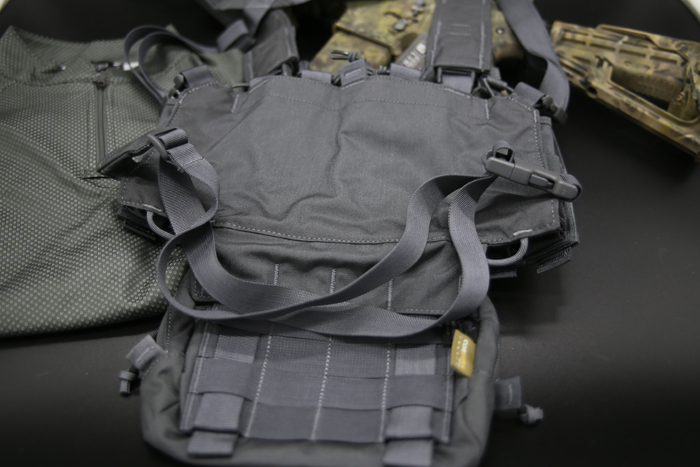 ---
In the real world the TMR, just like any chest rig, offers no ballistic protection compared to plate carriers and ballistic vests. This is of course not a deal breaker in terms of airsoft use. But it is useful for carrying the necessary stuff to get into the fight, especially when speed is of the essence. Apart from that, having a lightweight load-bearing device means that a shooter can be nimble, quickly getting in and out of harm's way to do the job. The Helikon-Tex TMR does the job it was designed for and more.
---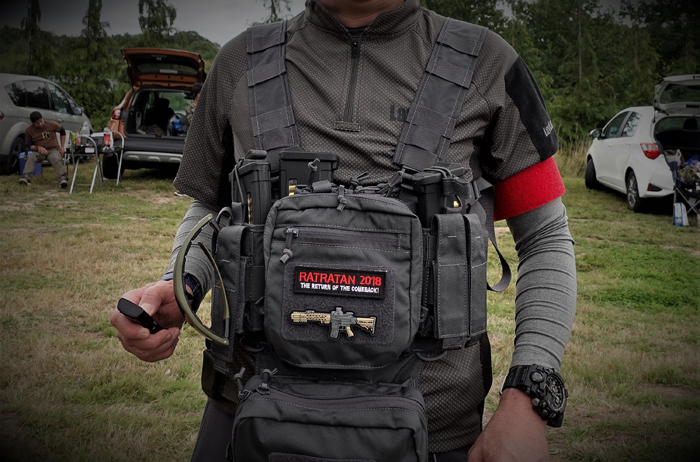 ---
You can get the Helikon-Tex TMR at their website for €85.00.
As part of our disclosure when doing reviews, this TMR was provided by Helikon-Tex for review purposes.