Training Plates By Travail Fitness Group
Master Chief
14 Jul 2019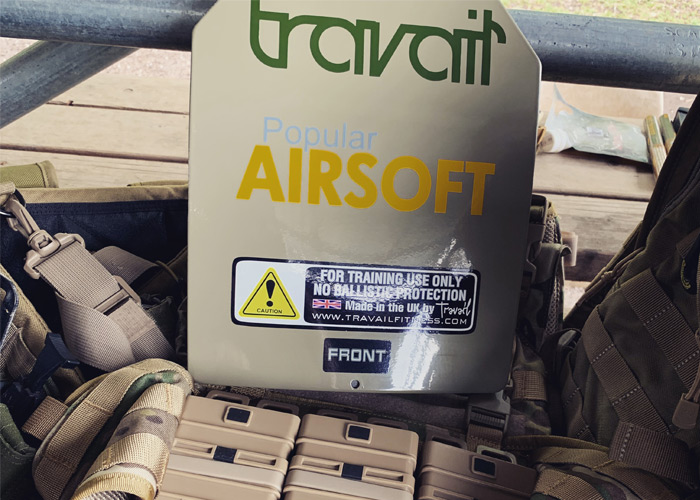 Small Arms Protective Insert or better known as SAPI are ceramic plate inserts that go on the front and rear of tactical plate carriers used by the military and other law enforcement groups. They are trauma plates that protect the user from higher velocity rifle rounds.
Travail Fitness Group is a UK based company make SAPI training plates that can be used for fitness training. Training plates are gaining popularity in the airsoft world recently and there are a few available in the market. Training plates are probably the closest airsofters can get to the real deal SAPI plates and it is a plus for players who also look at the hobby as a way to get fitter and more active.
The Travail Training Plates are available in different weights and material. The weights range from the lightest 1.7kg to the heaviest available at 9.1kg. The weight is the combined weight of both plates. And these plates are not just flat plates. They are ergonomically designed to be worn comfortable. Travail Fitness have spent time and effort to make sure that the plates will fit different body types hence the "multi-curve" design was made.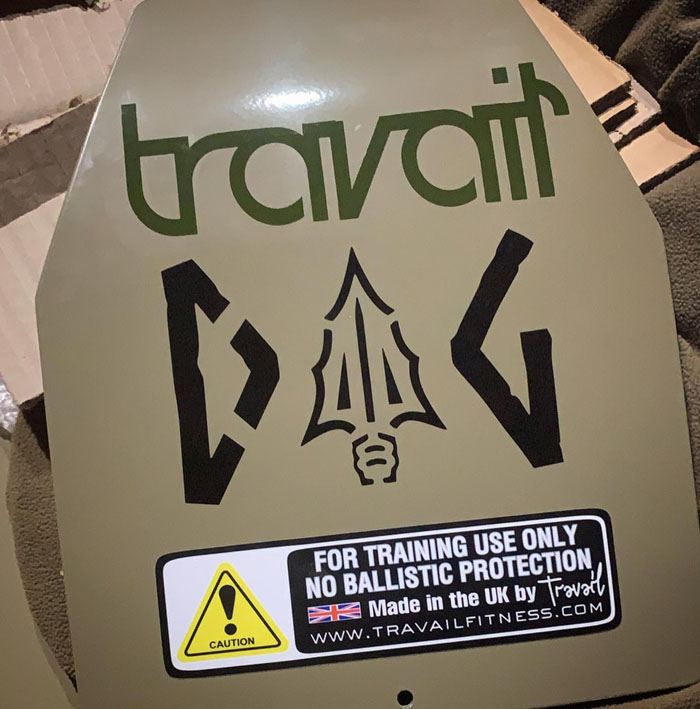 Travail Fitness Group have kindly sent me a pair of the 3.2kg multi curve training plates. Holding the plates on their own makes you feel how solid and well made these plates are. These are steel plates with 15mm neoprene backing. The plates sent are SAPI medium size and fit nicely on both plate carriers that I have. The plates are powder coated in a shiny light green colour. Travail even added in the logo of Popular Airsoft on both plates as a nice touch for me to do the review with both the Popular Airsoft and Travail logos on the photos.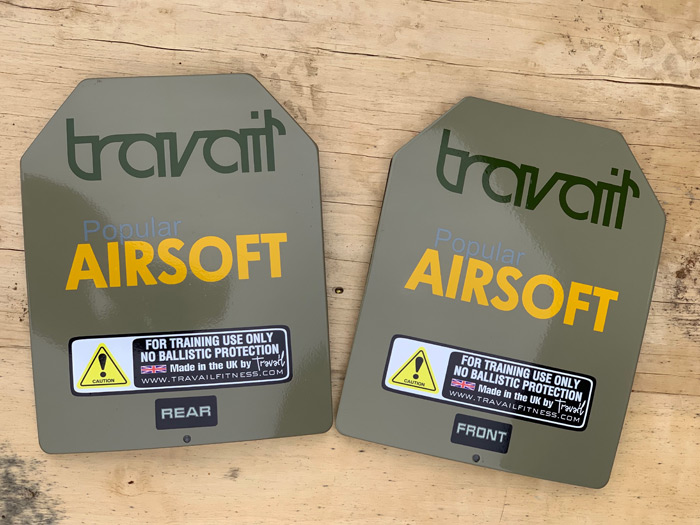 PERFORMANCE
Airsoft can be a very physically demanding hobby depending on how you lay the game. And as you get older, the physical demand increases. It can also be a hobby that can be used to get fit. Honestly, I don't like carrying heavy gear when I play so when I saw these plates I was kind off 50-50 in trying them. I first saw the plates in the CAMO Shop who sells them. I was impressed with how they look. Miguel of CAMO asked me try his plate carrier on with the plates inserted. I was surprised on how comfortable they felt plus I was more surprised on how balanced they were. Miguel then introduced me to Jut, the man behind the training plates. After a short discussion over the phone, Jut kindly agreed to send me a sample of the plates for me to try on.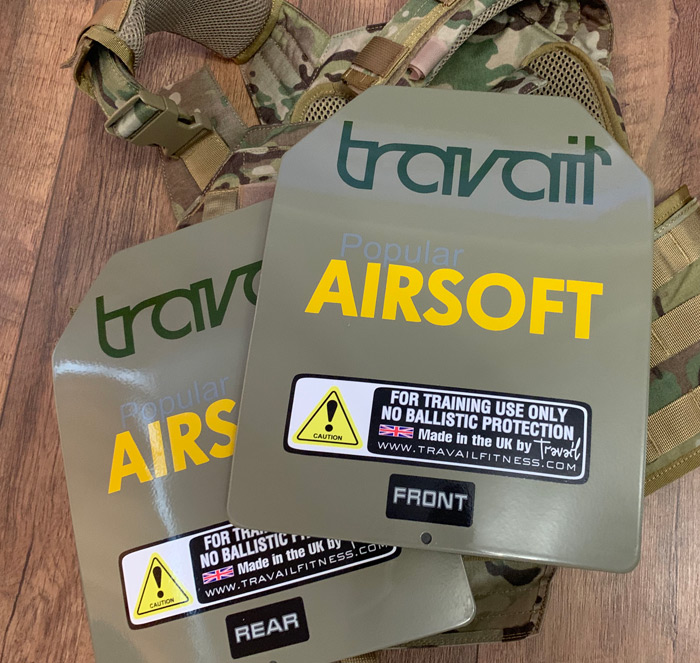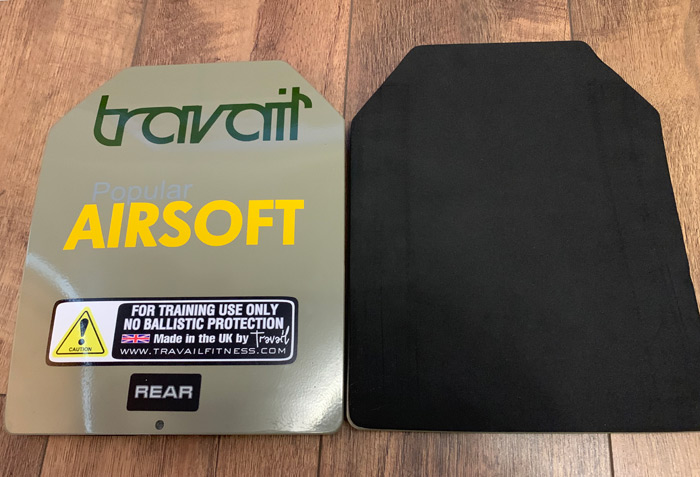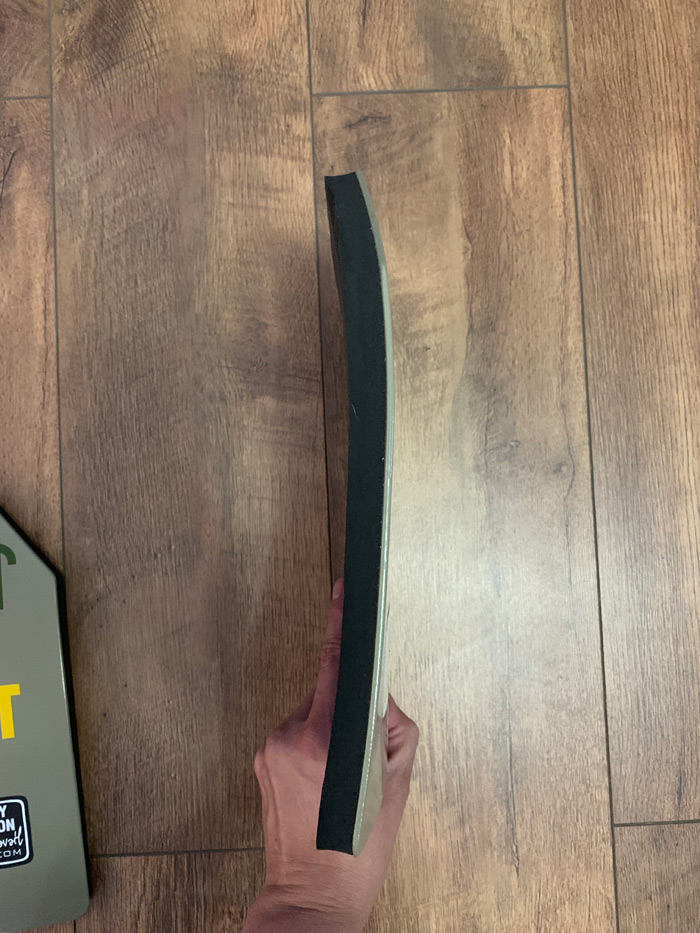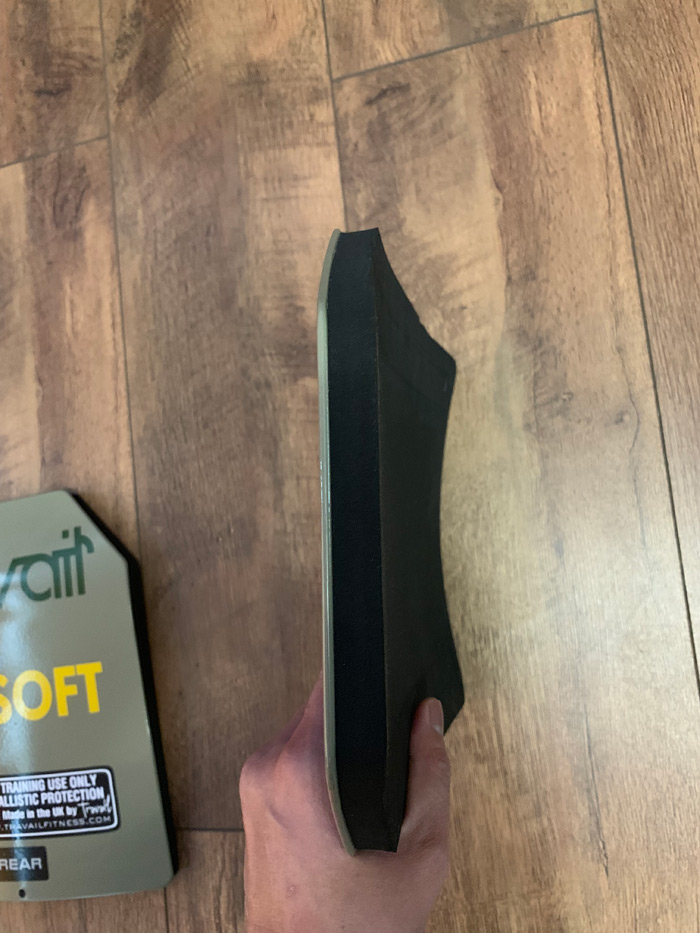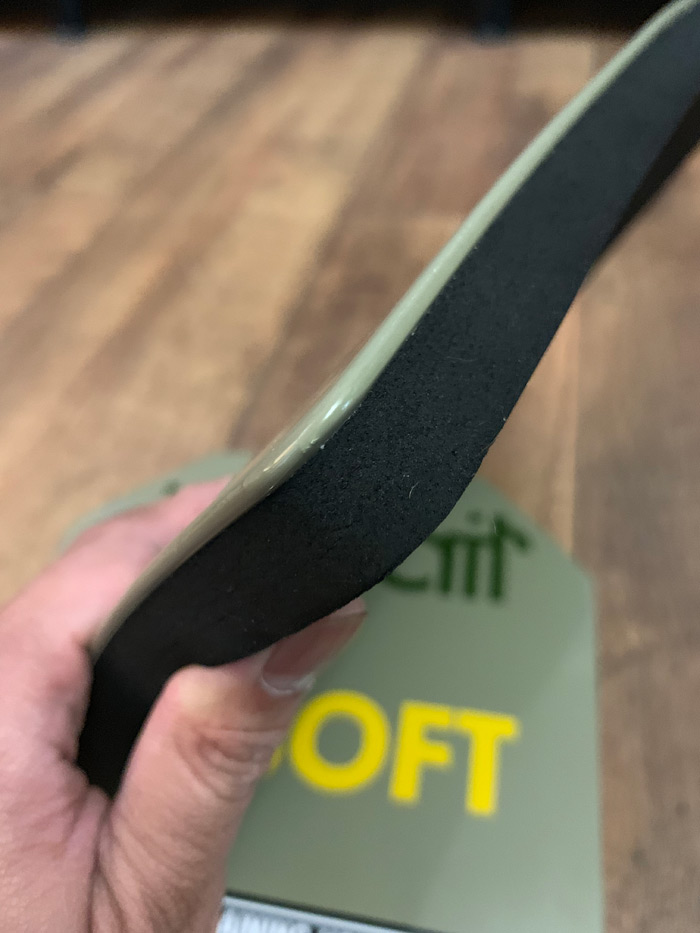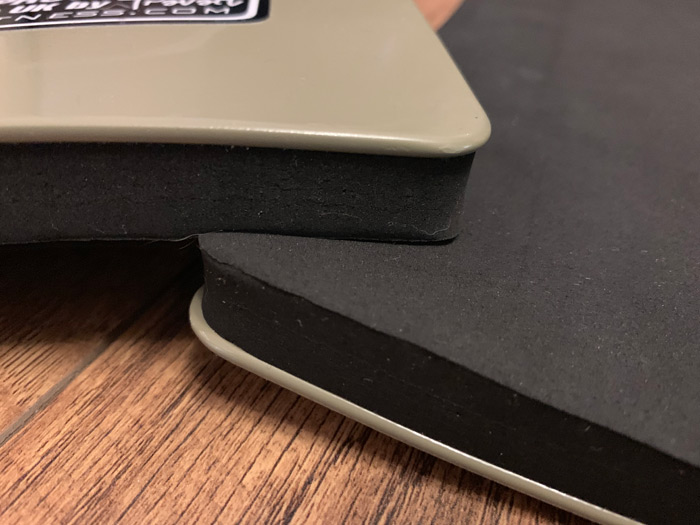 I inserted the plates on my OneTigris Griffin plate carrier which I used on a game day at Airsoft Plantation. I was a bit worried on how long I will last as I am not the fittest of players. Wearing the vest with the plates in and loaded with three airsoft M4 magazines felt good and comfortable. And as how I felt when I tried Miguel's vest on, I felt well balanced. I also felt a good support coming from both plates but more so from the rear plate. My back felt well supported and actually helped with my chronic back pain which is one of the reasons I don't like carrying a heavy gear.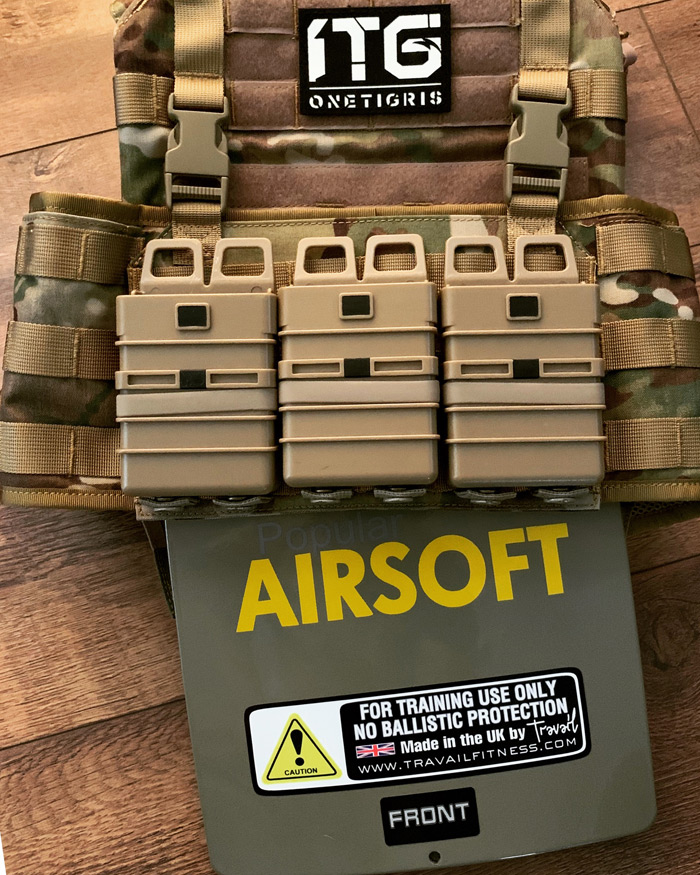 I can feel the weight of the plates when I move around but not in an uncomfortable way. I felt very stable and safe even when I made short bursts of running. As the game went on, I barely felt the weight of the plates as my body got used to them. I was feeling the weight of my battle belt more than the weight of my vest.
CONCLUSION
I am very impressed with the way these training plates are made. They look great, they feel great and more importantly, they are actually usable in Airsoft.
Good Bits:
Well made
Looks great
Comfortable
Well balanced
Available to order with your own logo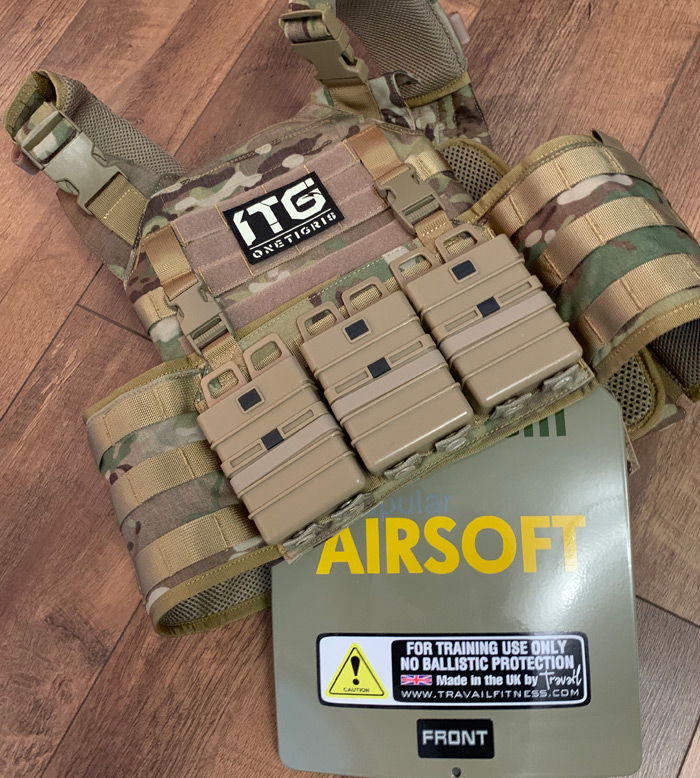 Many thanks to Jut of Travail Fitness Group for sending me a sample of their fitness training plates. And as usual big thanks to John and Steve and all the marshalls and staff of Airsoft Plantation for accommodating me when I do my testing and reviews.