Rapdom T12 Kevlar Tactical Gloves Khaki
Operator7
21 Jan 2013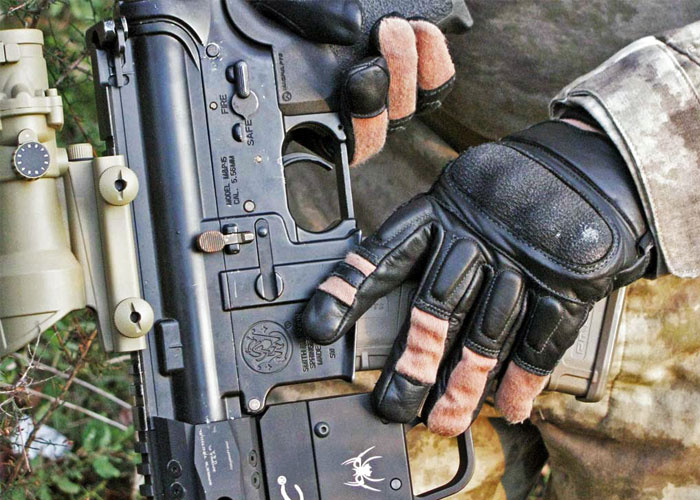 Sometimes, when you are in the market for a pair of gloves, you might be looking for some extra protection for your hands when on the field or at work. Kevlar is usually the way to go since it adds extra protection, against abrasion cuts and even fire. But protection against the elements especially during the winter is also something that I value, and Airsoft Junkiez carries an interesting model of gloves that caught my eye, the T12 Kevlar by Rapdom seemed to fit the bill, but how will the pair behave on the field?
To find out more keep on reading.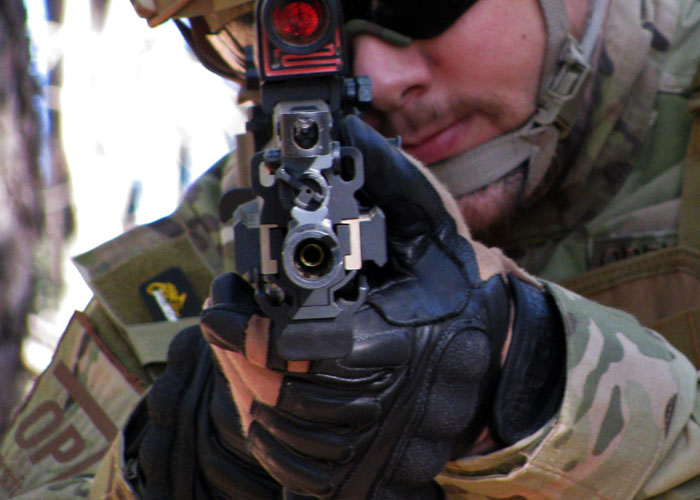 LIFETIME WARRANTY, MATERIALS, AND PROTECTION
Let's start with the Lifetime warranty, because I've had first-hand experience on this since the first pair I received had two issues:
I usually wear size M (Medium) gloves, but these where way too small for my hands and fingers. I had a hard time putting them on and they would just be too tight on the fingers and the wrist was way too narrow for the hand to go through.
Also, I noticed a hole on one of the fingers, and in one of the times I tried them on the Velcro strap came off.
This is where Rapdom's life warranty kicks in, and I just sent the gloves to Rapid Dominance USA (the brand owner company), and a few weeks later I received in the mail a brand new pair of L sized gloves.
Now, these had no problem whatsoever and I've been using them on my loadout as they have proven to be a couple of very rugged and layered gloves that provide an elevated level of protection.
As for materials, these gloves are made out of cowhide leather and Kevlar on the outside and a polyester lining.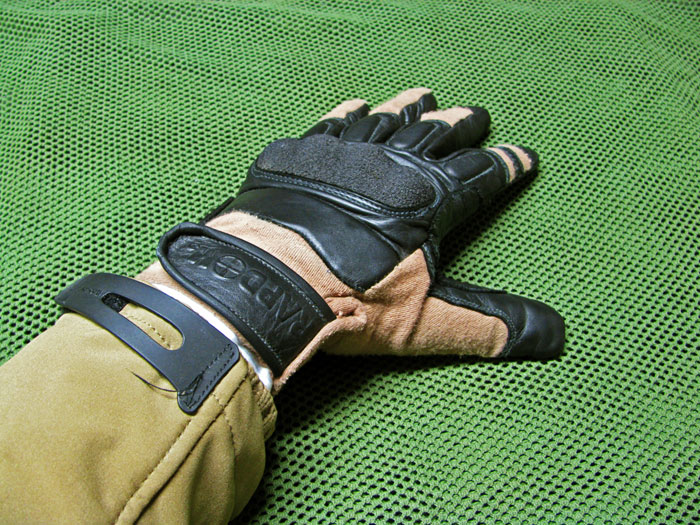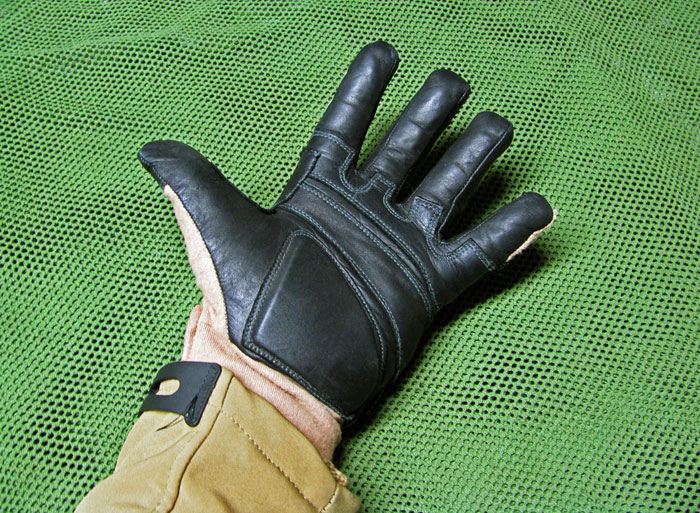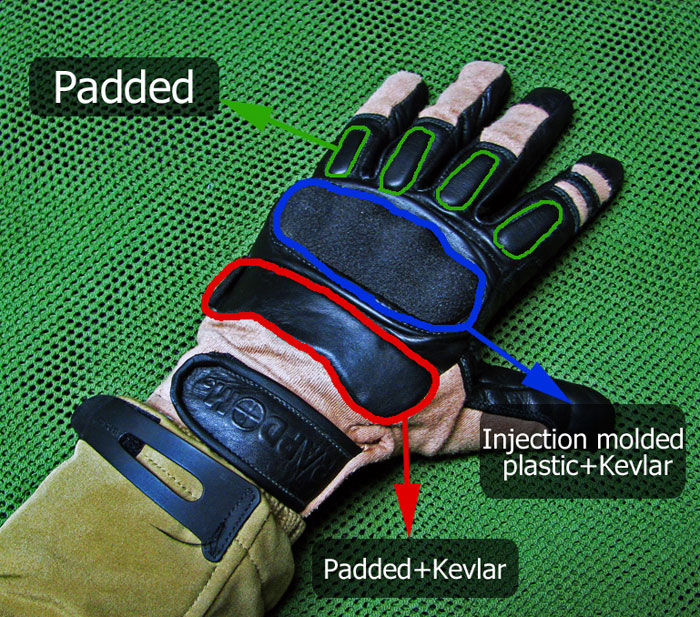 There is also a Kevlar fabric area on the backside, which is able to withstand abrasion, cuts and it's also flame/flash retardant. The cowhide leather is of very nice quality, and quite durable since I've worn them a lot on the past couple of months and there's not much wear, let alone tear.
The cowhide leather is of very nice quality, and quite durable since I've worn them a lot on the past couple of months and there's not much wear, let alone tear.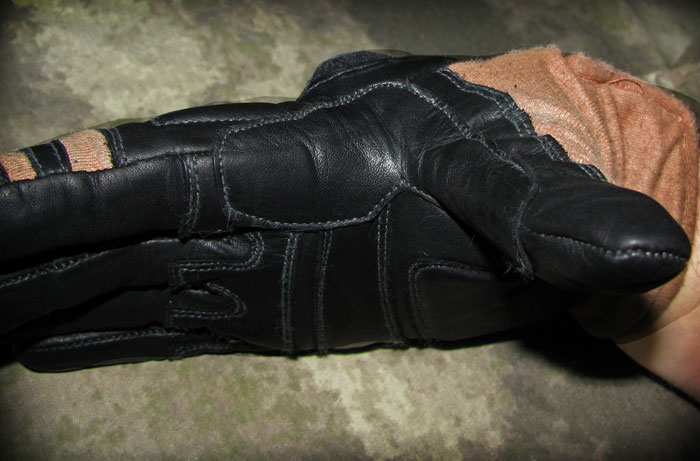 There are also portions of the glove where you can see that they've been reinforced with an extra layer of cowhide leather, especially high contact zones such those that you'll use to grip your gun or a fast rope.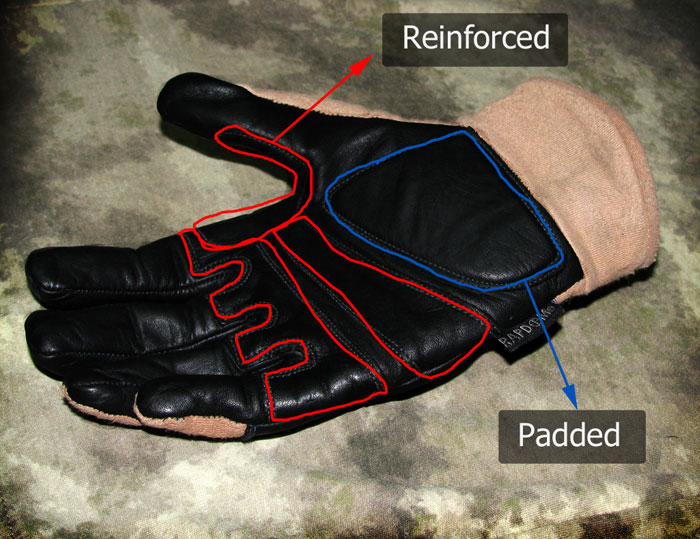 The rest of the glove you see is in Khaki and also have Kevlar fabric that protects against cuts, so yes, these gloves are top of the line when it comes to protection and I really feel safer while training when I wear these gloves.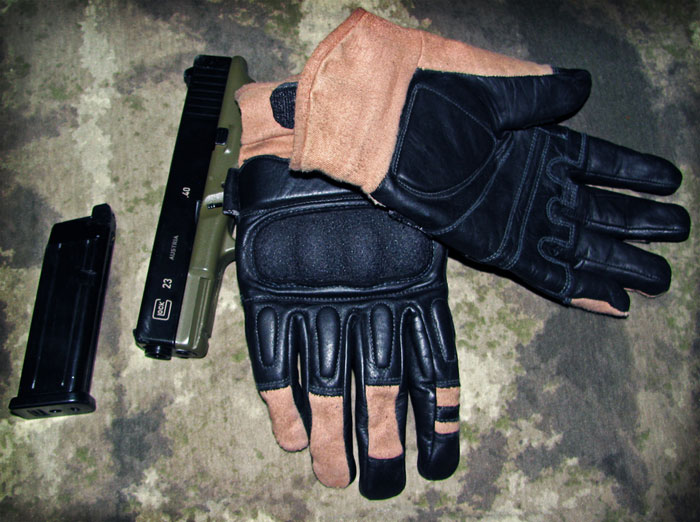 COMFORT AND DEXTERITY
These gloves are quite warm, probably due to the polyester layer on the lining and the cowhide/Kevlar Fabric Layers on the outer shell. This helps me keep my hands warm during these colder days (not subzero temperatures of course).
But they also provide some level of dryness and protection from the rain and water that my hands get in contact when training. They are not however waterproof but they do a very good job limiting the amount of water that gets in.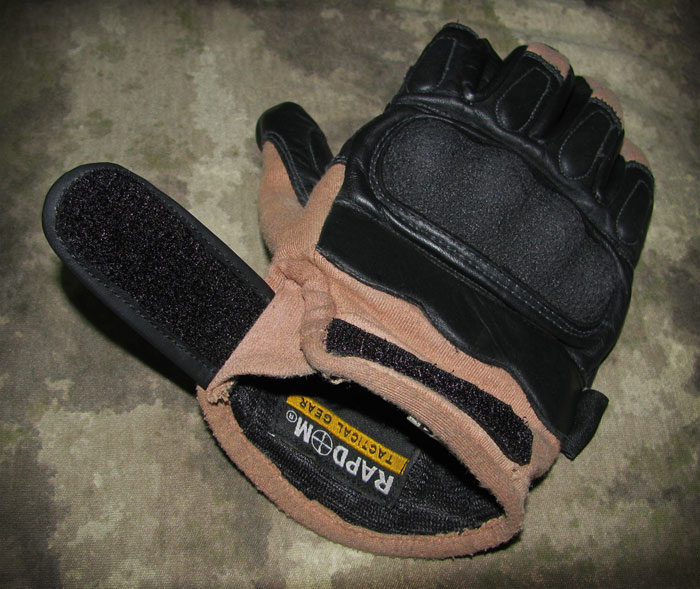 However, during the end of them summer and fall (which was quite hot where I live), these same layers made me sweat quite a bit from the hands. And just as they keep water out, they stopped the sweat from drying. Only now, during the winter time I am really starting to appreciate the protection and comfort that these gloves have to offer.
So, for greater comfort, I definitely recommend using these during cold or temperate weather.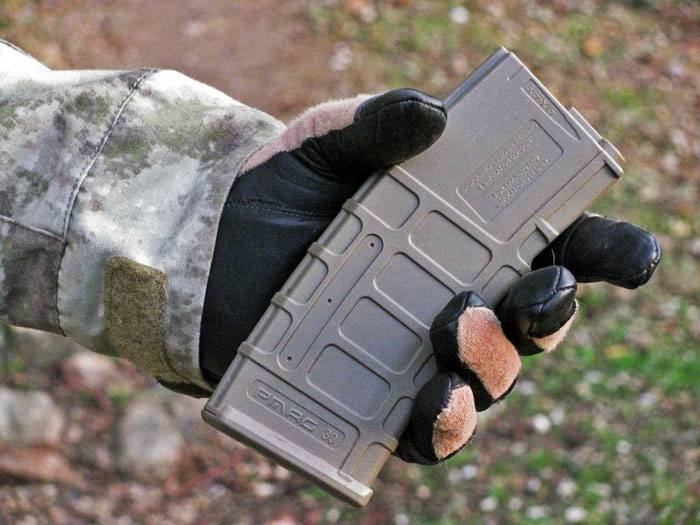 The padding and the lining are extremely comfortable and great to have, but they do decrease the tactile response you get when touching objects, but that's a price you have to pay for this extra protection.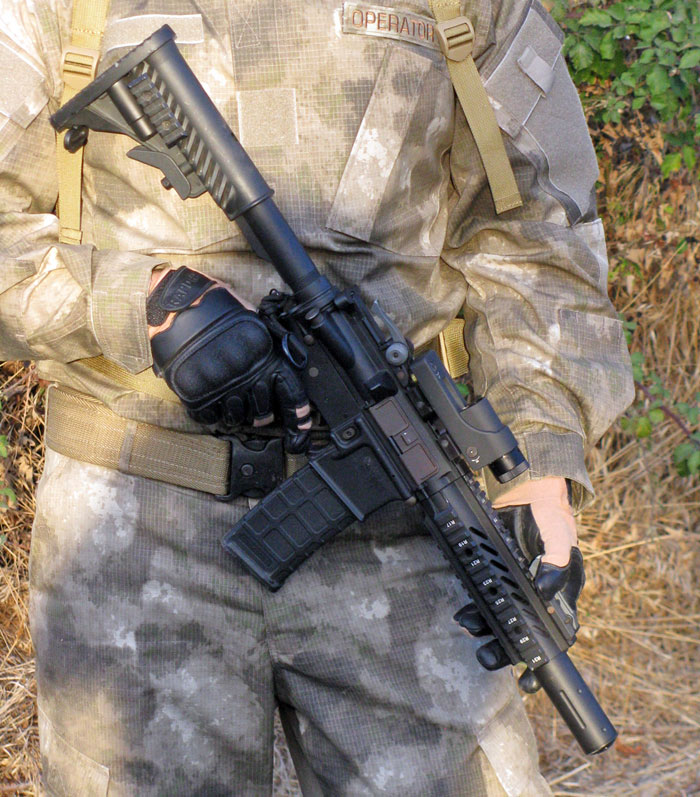 Being made out of cowhide leather, there is some break in time, but once this happens they provide a good level of dexterity and freedom of movements for your fingers.
A strong Velcro strap makes the gloves have a snug fit, plus the wrist is mostly protected by the Kevlar fabric, which is also nice.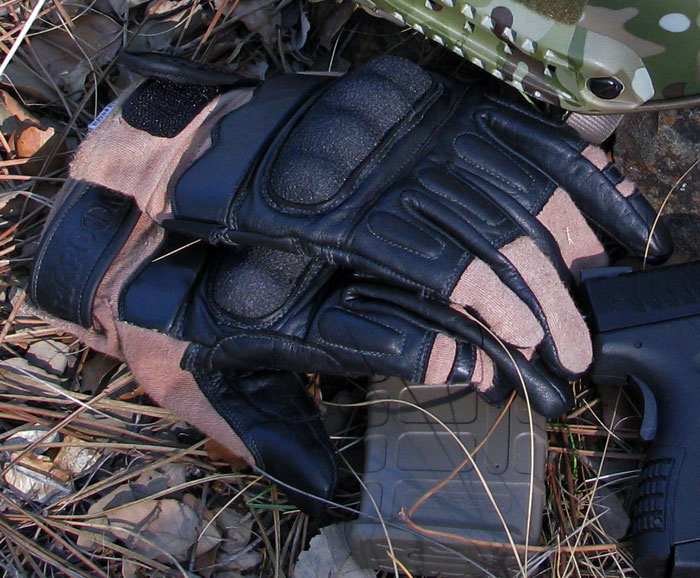 CONCLUSION
The T12 Kevlar tactical gloves deliver a great amount of protection, which will help any Airsofter in even the most radical and tough games out there. However, this added level of protection does come at a price and you should expect to lose some tactile response. Also if you are like me, you will prefer to use these during the winter or on colder days. Apart from these, the gloves look very cool and are extremely comfortable, and they will last for a long time thanks to the high quality materials used.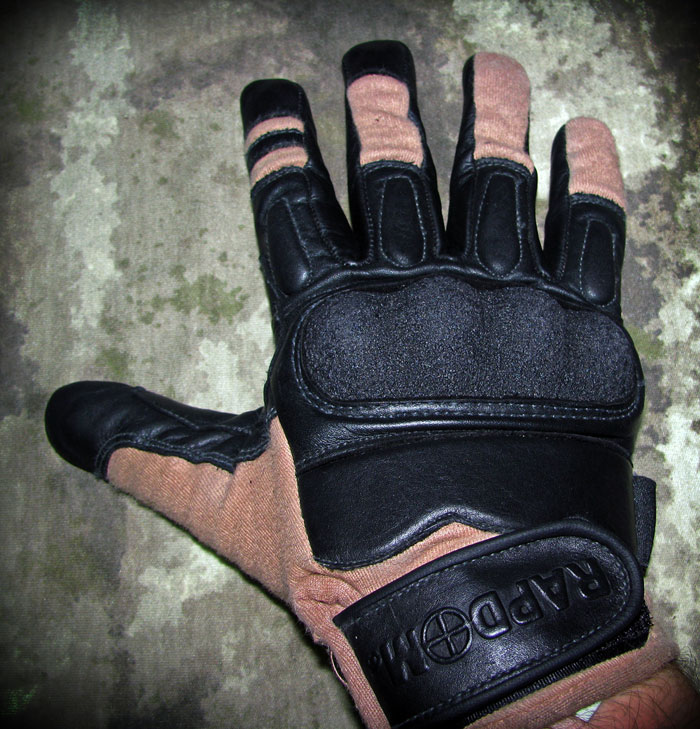 You can get a pair from Airsoft Junkiez, and they carry these in three colors: Kahki, Black and Sage Green.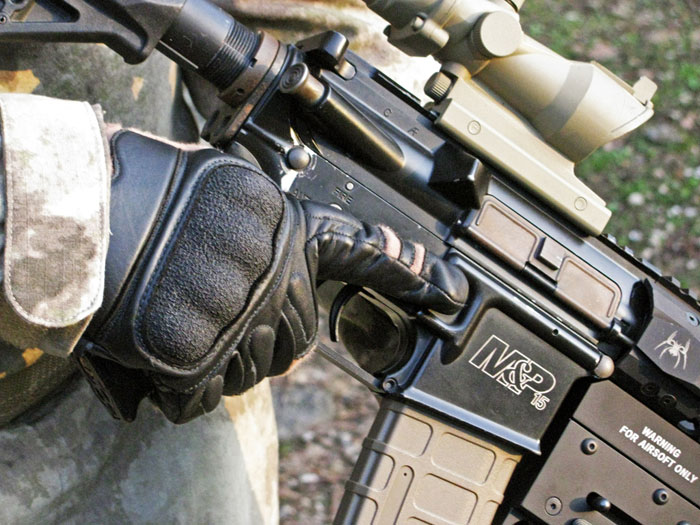 Pros
High level of protection
Very comfortable
High quality materials
Great fit
Lifetime warranty
Cons
Limited tactile response
Not so comfortable on hot weather