Modify-Tech Mod24 SF Airsoft Sniper Rifle
Master Chief
19 Jun 2019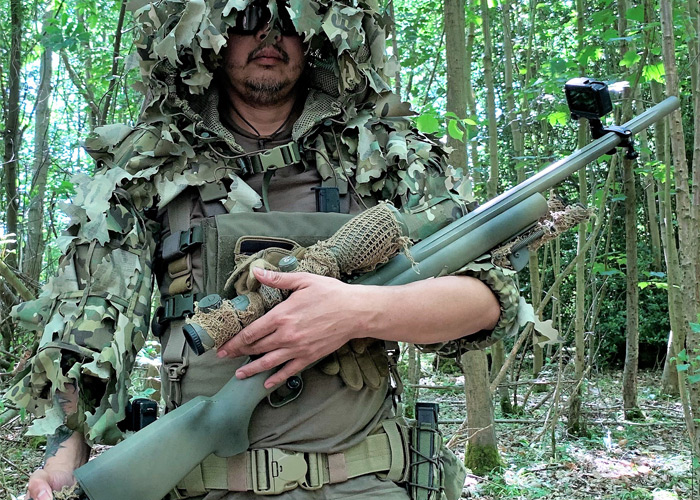 Modify is well known in the airsoft industry as a company that manufactures upgrade parts for airsoft guns. In recent years, they have been manufacturing complete airsoft such as AEGs and airsoft bolt action sniper rifles which have been well received by airsoft players with one of their airsoft guns used as the base gun for a famous airsoft YouTuber's own airsoft sniper rifle offering. They are now branching into gas blowbacks with the announcement of the PP-2000 last March.
During the IWA Outdoors Classic 2019, we had a chance to visit the Modify booth as we always do every year and spoke to them about their latest products. I also spoke to them about their bolt action sniper rifle, the Mod24. I have heard a lot about this airsoft rifle and made me want to try and test it here in the U.K. The guys at Modify were happy to work with us and soon after, they sent me a sample of the Mod24SF, a newer and more upgraded version of the Mod24.
The Mod24 SF arrived well packed. The package came all the way from Taiwan and got here in the U.K. in pristine condition.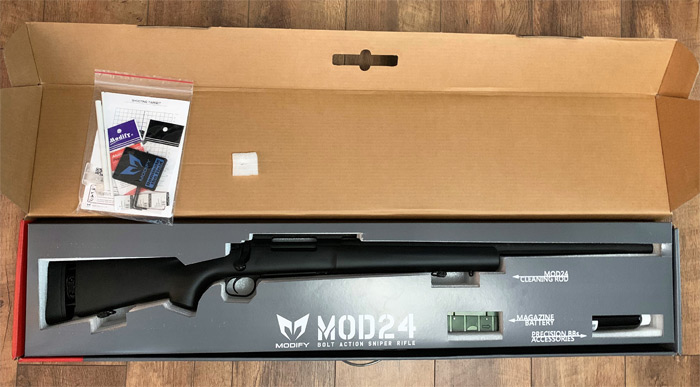 FIRST IMPRESSIONS
The rifle is very solid. Feels heavier as well compared to other sniper rifles I have. It is well-balanced despite of the heavier weight and feels comfortable to shoulder. The stock is made of a polymer material and it is chunkier than its counterparts. The butt end of the stock has a low profile cheek rest which makes it possible to aim comfortably down the scope even with very low scope mounts. The length of the buttstock is fully adjustable and can be done whilst on the go.
The Mod24 SF comes with a fluted barrel, high precision 6.03 inner barrel and a M150 spring as standard which is a big bonus. The fluted barrel also makes the rifle look great.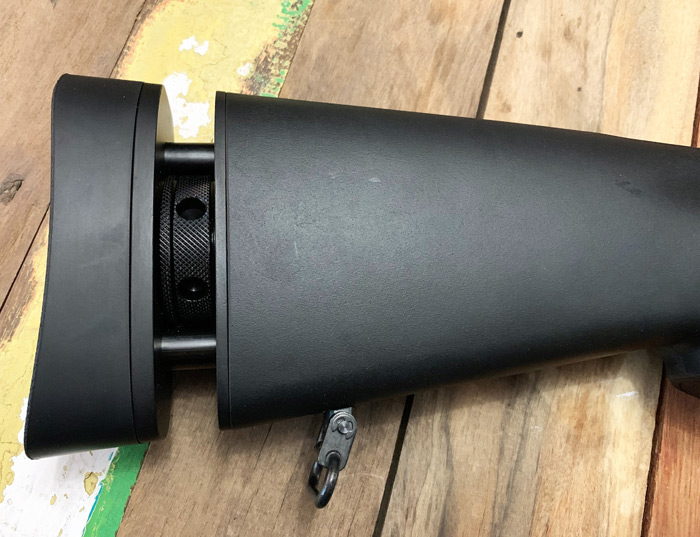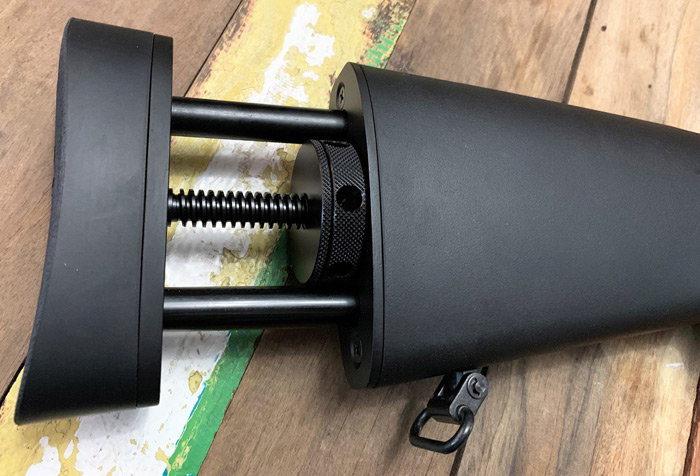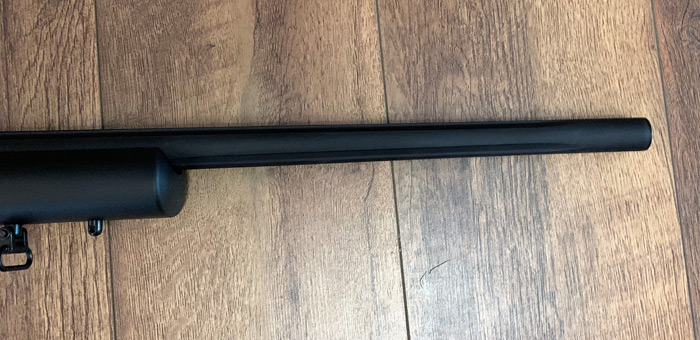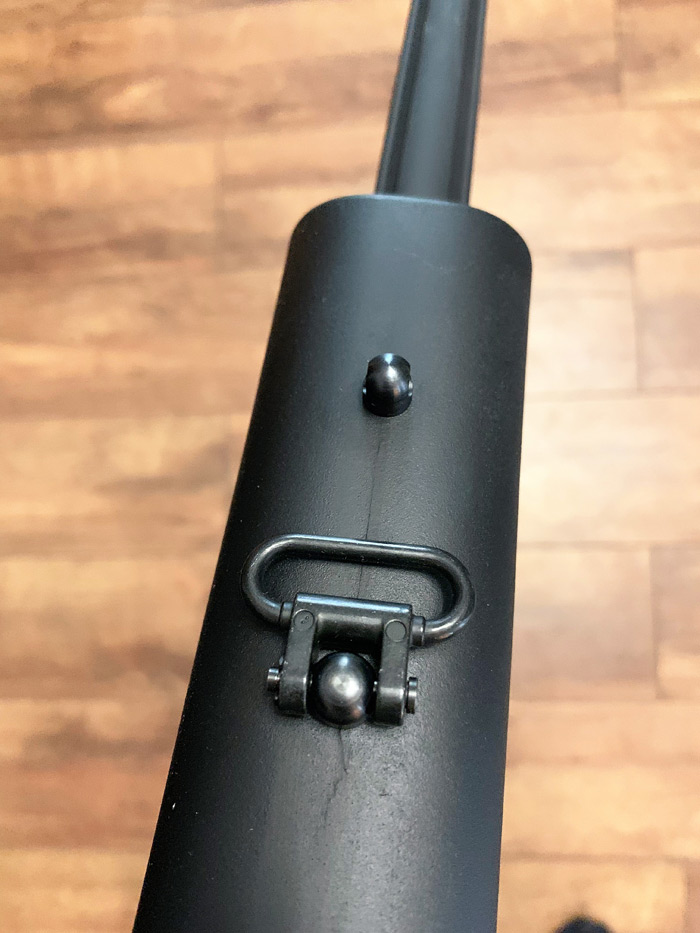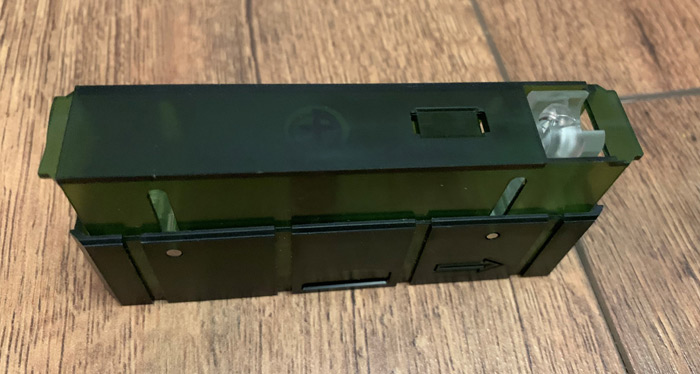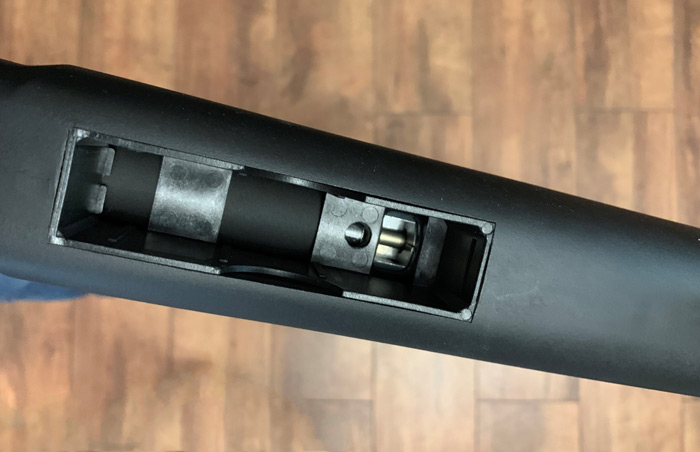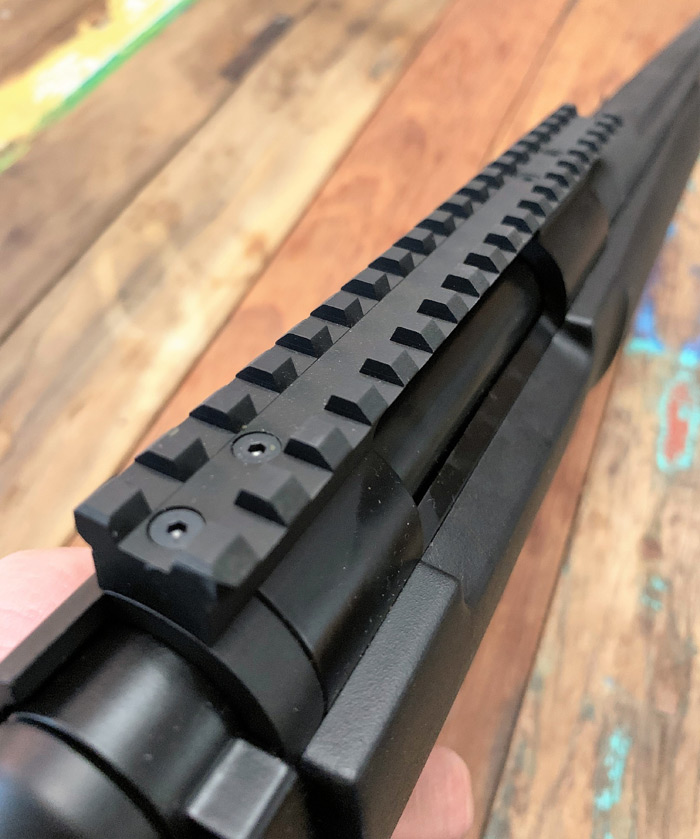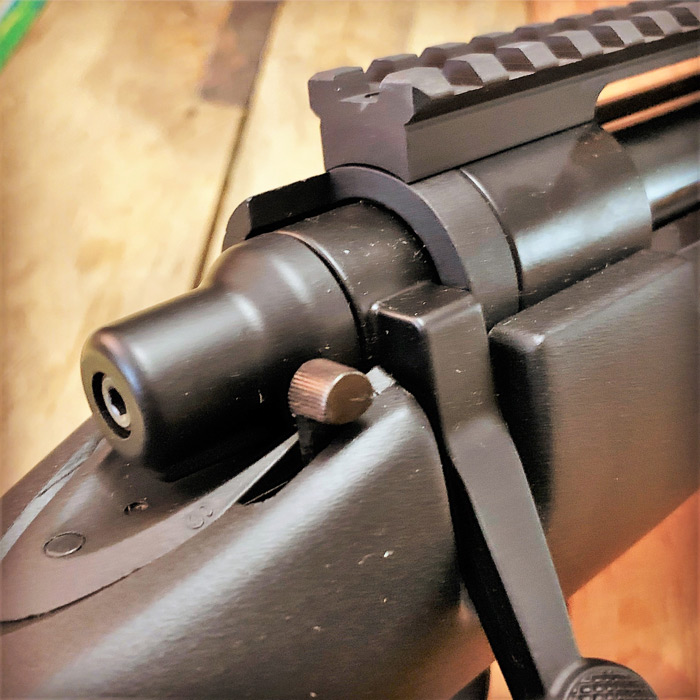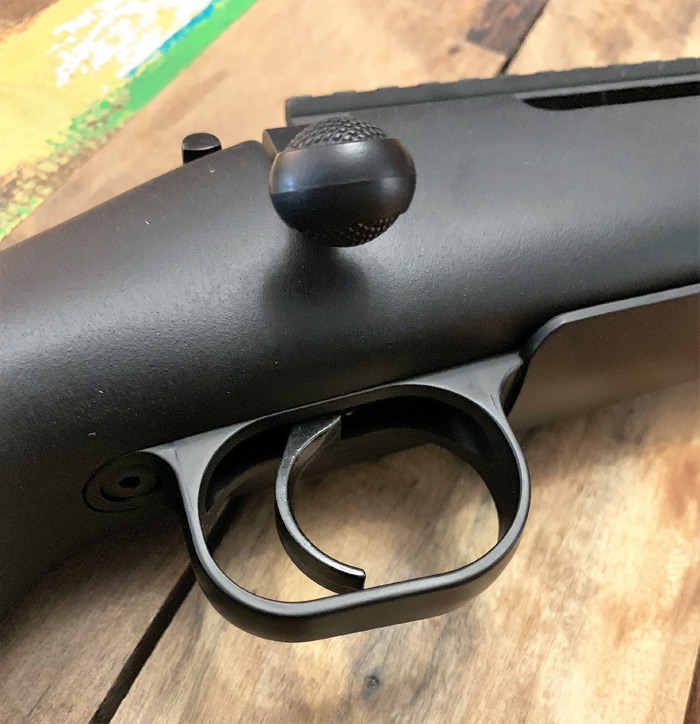 PERFORMANCE
The Mod24 SF came with 0.40g BBs so I used the same weight to test it. My initial shots were very impressive. I was reaching a distance of just under 90 metres and easily hitting a torso-size target at around 70-80 metres. When I first measured the muzzle velocity, it was reading at 570fps on the chrono using 0.20g BBs which is way over the legal site limit for bolt action sniper rifles here in the U.K. which means that I cannot use the rifle.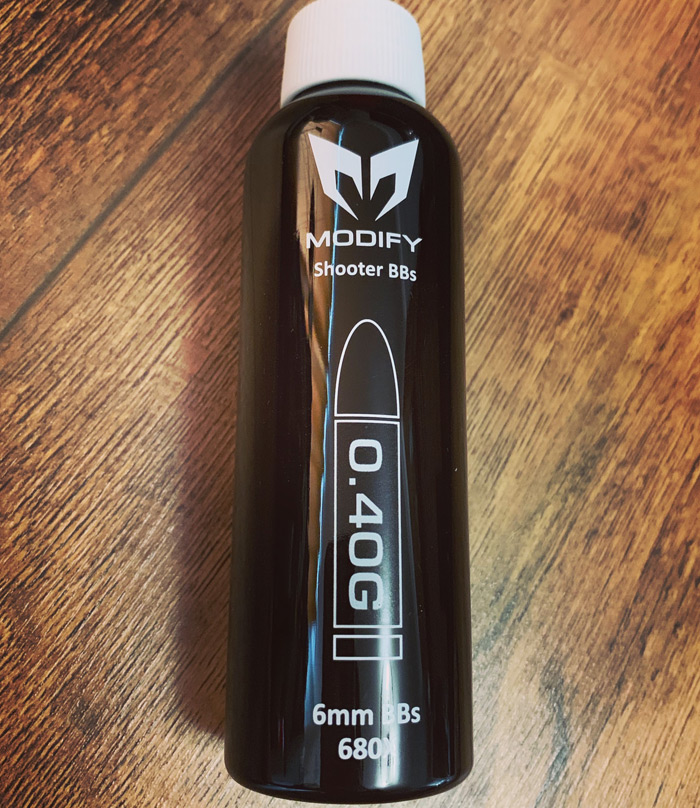 I gave the rifle to my good friend Luke of ROE Airsoft for him to make the rifle site legal. He tried to use the next spring lower but the rifle was still firing hot. Modify do not make a spring lower than this that would for the Mod24 SF so we were left with no choice but to cut the existing spring  shorter to get it to fire at just under 500fps with 0.20g BBs. We went for this option because Luke and I agreed to keep the rifle as close to a stock Modify rifle as possible.
On the next game day at Airsoft Plantation I tested the Mod24 SF with its now site legal muzzle velocity with 0.40g BBs. Although the BBs where shooting straight for about 60 metres, I can't seem to get a consistent accuracy beyond that although I could reach a distance of around 90 metres. My issue was, I was either getting too much or too little hop-up effect. The BBs were flying upwards towards the end of their flight and if I click the hop-up back one click the range fall short.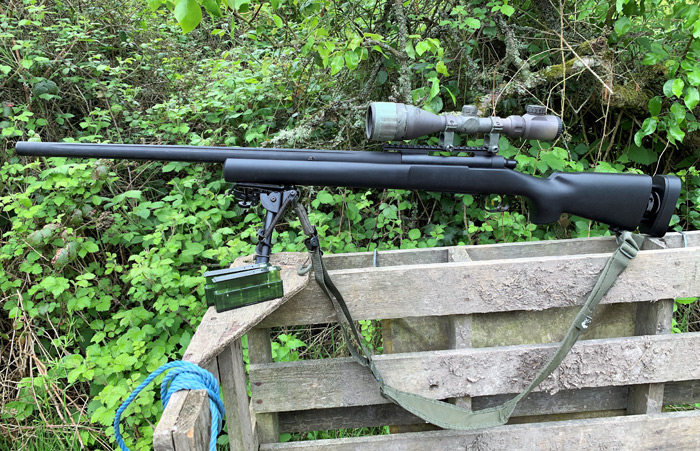 On the next game day, I used BLS 0.45g BBs to try and see if they will make a difference. With the heavier BBs, I was getting a flat trajectory with a range of approximately 85-90 metres. The BBs do get affected by wind when they reach this distance, thus affecting accuracy. But the BBs are pretty consistent up to around 70 metres.
The bolt pull of the Mod24 SF is not that bad even with the original M150 spring. The pull is light and smooth much like my other fully upgraded sniper rifles. Cutting the spring to get the power down to legal site limits even made the bolt pull better.
Trigger pull is also good. It is light but with an ungloved finger it is easy to feel when the trigger is ready to let go and fire.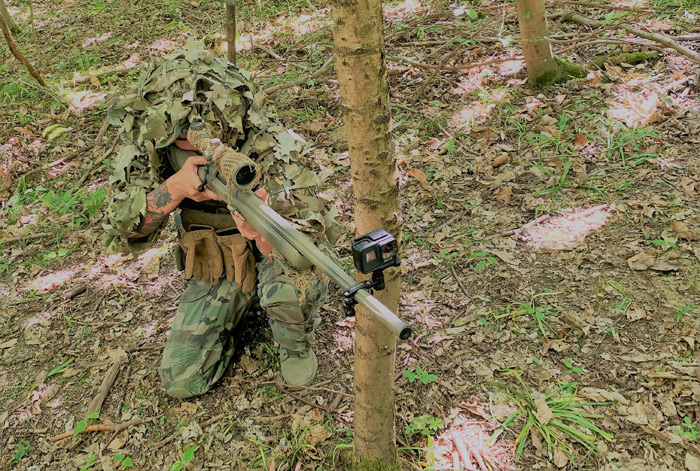 The rifle is a bit heavier than a VSR-10 rifle so I would suggest that a sling be used just to make your arms less tired carrying it as the day goes by. I installed a bipod which helps stabilise the rifle and also protects the lower part of the stock from getting damaged when you rest it on something to aim for a shot.
The original finish of the Mod24 SF that was sent to me was black. The action and barrel are matte but easily scratched. The stock is also finished in black but has a mild shine on it. I normally play mostly outdoors so I opted to paint the rifle to give it a more subdued look. My good friend Robert from ROE airsoft did the paint job on the rifle and he gave it a tan finished with a worn out look. This custom paint job made it easier to hide it on plain sight.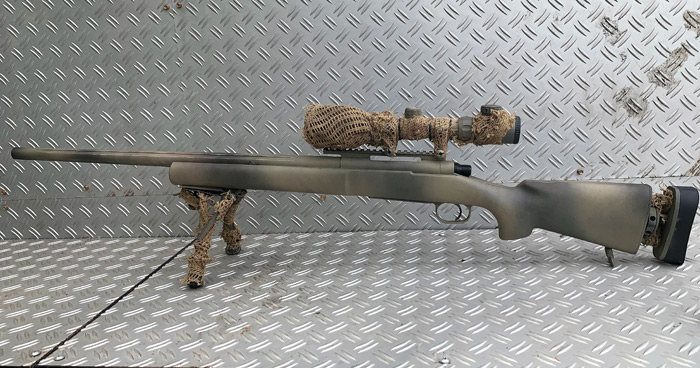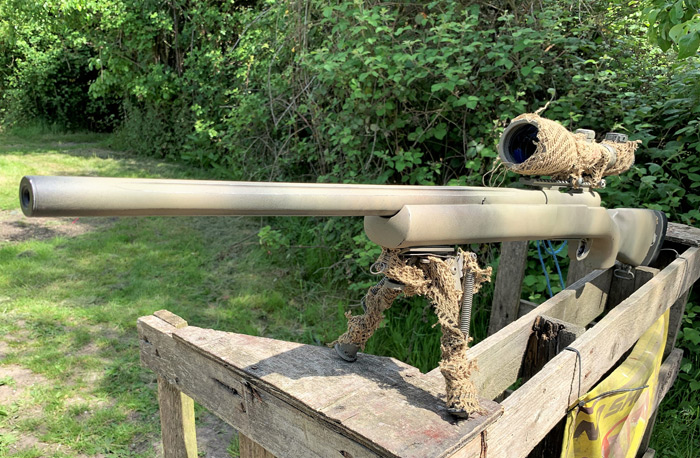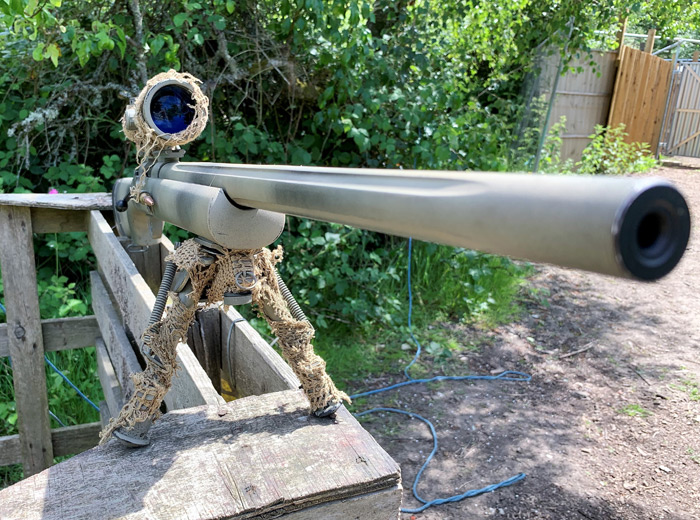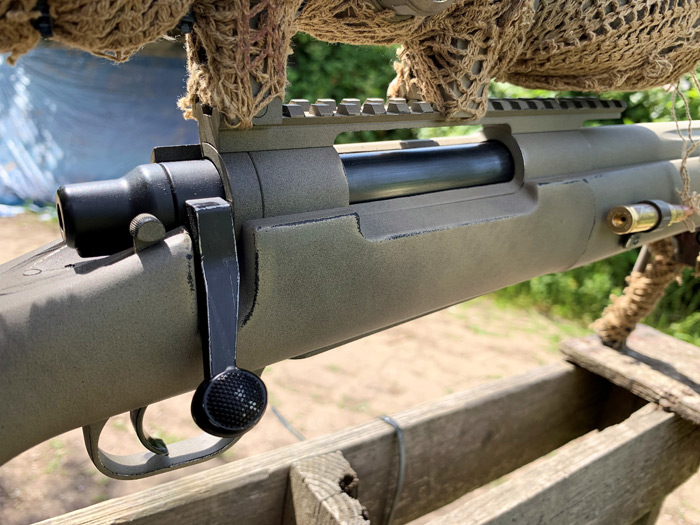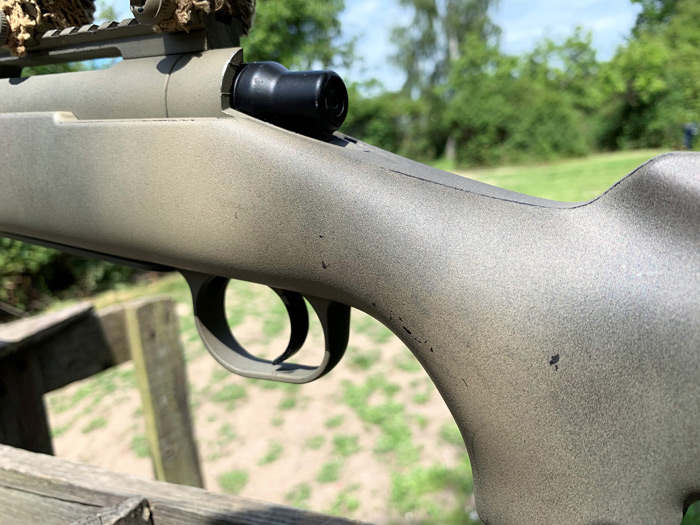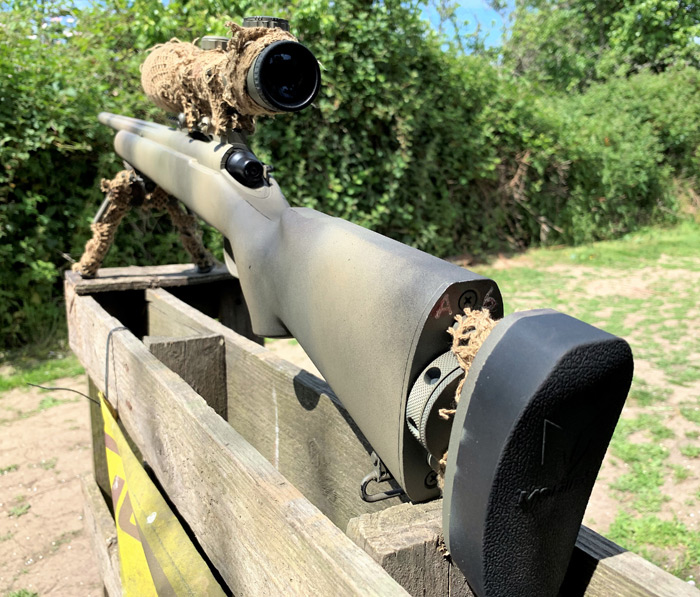 FINAL THOUGHTS
Obviously, the role as a sniper in airsoft is not the easiest part to play. First, you need to have patience to wait for your shot. It can also be a very satisfying role to play especially when you can pick the opposing team's players out one by one without them having the range to reach you. But the role can be a money pit. Most airsoft sniper rifles need to be upgraded. Most out of the box sniper rifles are not good enough to get the best performance out of them. I have two other fully upgraded sniper rifles and I can honestly say that they shoot awesome but their great performance didn't come cheap.
The Mod24 SF is really a breath of fresh air in the airsoft sniping role. Yes, we had to downgrade it by shortening the spring but I think we can still consider it a stock rifle as none of the internal parts have been replaced. This rifle shoots almost as good as any upgraded sniper rifles without the heavy price tag.
Good Bits:
Looks great
Smooth bolt pull
Adjustable stock length
High quality external and internal parts
Very good range and accuracy
Solid build
Well balanced
Not so good Bits:
Slightly heavier than other high end sniper rifles
Needed to be downgraded to meet UK limits
As a stock airsoft sniper rifle, the Mod24 SF gets a 10/10 from me. Can it be made better by adding some upgrades? Maybe. But then you run the risk of it becoming too powerful and will need more adjustment to get it site legal.
Big thanks to the following people:
Xiang of Modify for helping me acquire the rifle to use for this review
Luke of ROE Airsoft for downgrading the rifle to meet site limit
Robert of ROE Airsoft for doing the paint job
John and Steve of Airsoft Plantation
You can learn more about Modify:
At their official website
On their Facebook Page